'Blade' May Be Joining Marvel's Hulu Slate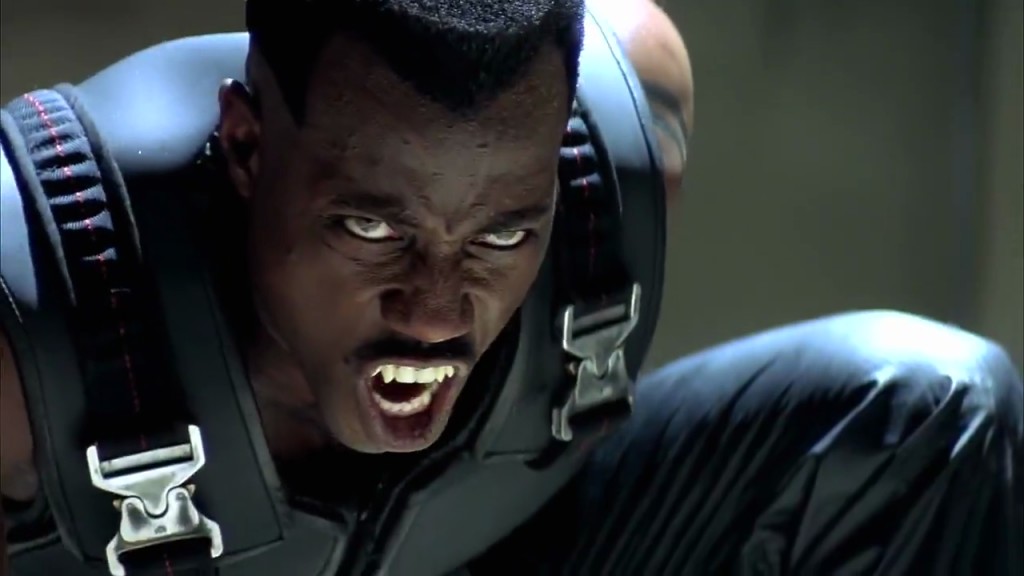 Even more rumors about Marvel's horror-filled Hulu slate are coming to the forefront, as it now sounds like Blade will be joining the list of series that the comics giant are working on with the backing of Disney. The show would join the likes of three others being made for the streaming service: Ghost Rider, Helstrom, and the rumored Glyph.
MCU Cosmic recently caught whiff of another rumor: Blade is another Marvel show being developed for Hulu. The series will likely be unrelated to the Wesley Snipes-led movies from New Line, but it's been suggested that Snipes may be involved somehow. There's also word that a series called Spirits of Vengeance is part of the line-up of shows, with the title suggesting that it will be a crossover event series bringing the characters together akin to Netflix's The Defenders. The comic bearing that title was a crossover between Blade, Ghost Rider, and Daimon and Satana Hellstrom; the show would likely follow suit, and possibly throw a few other characters into the mix.
Apparently, Ghost Rider, Helstrom, Glyph, and Blade, plus the team-up show Spirits of Vengeance, will only be the beginning of the television exploration of horror side of the Marvel Universe. The end of the MCU Cosmic article also hints at potential series involving Werewolf by Night and Dracula. Some have also speculated on the possibility of shows based on Man-Thing and The Living Mummy. In any event, it seems like Marvel TV have a blank check to keep making new shows for Hulu as Disney seeks to become a dominant force in the streaming world. Now, if they can sort out the whole Defenders thing out with Netflix, then they might just become unstoppable.
Both Ghost Rider and Helstrom are set to arrive exclusively to Hulu in 2020. It's unknown when any of Hulu's other live-action shows will be airing at this time.

Grant Davis is a freelance writer who has covered entertainment news for more than four years. His articles have frequently appeared in Star Wars News Net as well as as other entertainment-related websites. As someone who grew up on Star Wars and comic book movies, he's completely thrilled with the current era of genre entertainment.