Nala Pleads With Simba to "Come Home" in New TV Spot for 'The Lion King'


The circle of life is set to move us all once more when The Lion King hits theaters next month and Disney have just released a new sneak peak giving us our best look yet at Nala, and everyone's favorite meerkat and warthog, Timon and Pumbaa.

The short "sneak peak" features a lot of the same footage we've seen before, from Circle of Life to the wildebeest stampede, which looks absolutely breathtaking, but still finds time to give us our best look yet at adult Nala as she and Simba lock eyes over the water, a fiery look at Simba and Scar's climatic clash at Pride Rock, and a late arrival of  Timon and Pumbaa, who charge up proclaiming "we're here", presumably as Simba and Nala return to the Pride Lands to confront his uncle.
A lot has been said recently about fans expressing concern that the photorealistic designs are, in a way, too real. And that they lack the emotion of their animated counterparts. I won't lie, part of me is concerned about that. But I think that's because of how little Disney is showing in the marketing.
Think about it, almost all of the dialogue has been in voice over. Even in this new TV spot we only see Nala say one word. The longest we've seen these characters talking is the Timon and Pumbaa stinger at the end which lasts a total of five seconds. Musically we've heard the opening of Circle of Life, with the incredible Lebo M, but seen none of the characters singing.
Disney seem to be playing it very close to the vest. And I can't blame them. They showed unfinished footage of Will Smith's Genie and the internet skewered the movie before even seeing the full trailer. I  joked then with a friend that if that was the reaction to a blue Will Smith, people would flip when they saw a photorealistic warthog singing Hakuna Matata. Well, we've not seen him singing yet but his character poster (more on those in a moment) was certainly singled out more than others as being the stuff of nightmares. And yeah, let's be honest, Disney aren't going to sell many plush toys based on that poster! Yet here we are, only a few days later, and he already looks far friendlier and less menacing in footage from the new sneak peak.
I guess all I'm saying is, let's have faith. Jon Favreau's The Jungle Book is arguably the best of the live action remakes so far. And the animals there had no problems talking or showing emotion, so there's no reason to assume they will here. I trust that Favreau and his team will knock this out of the park.
Now lets have a look at those posters. To mark The Lion King being 50 days from release, Disney last week revealed eleven character posters for the movie. Whilst a little basic they do show off the incredible realism of the designs, and you've got to love Timon's cheeky little grin. Favreau has claimed that only one shot in the movie is real rather than computer generated because he wanted to see if audiences could tell it apart. Looking at these posters, and everything I've seen so far, I'm pretty confident I won't be able to.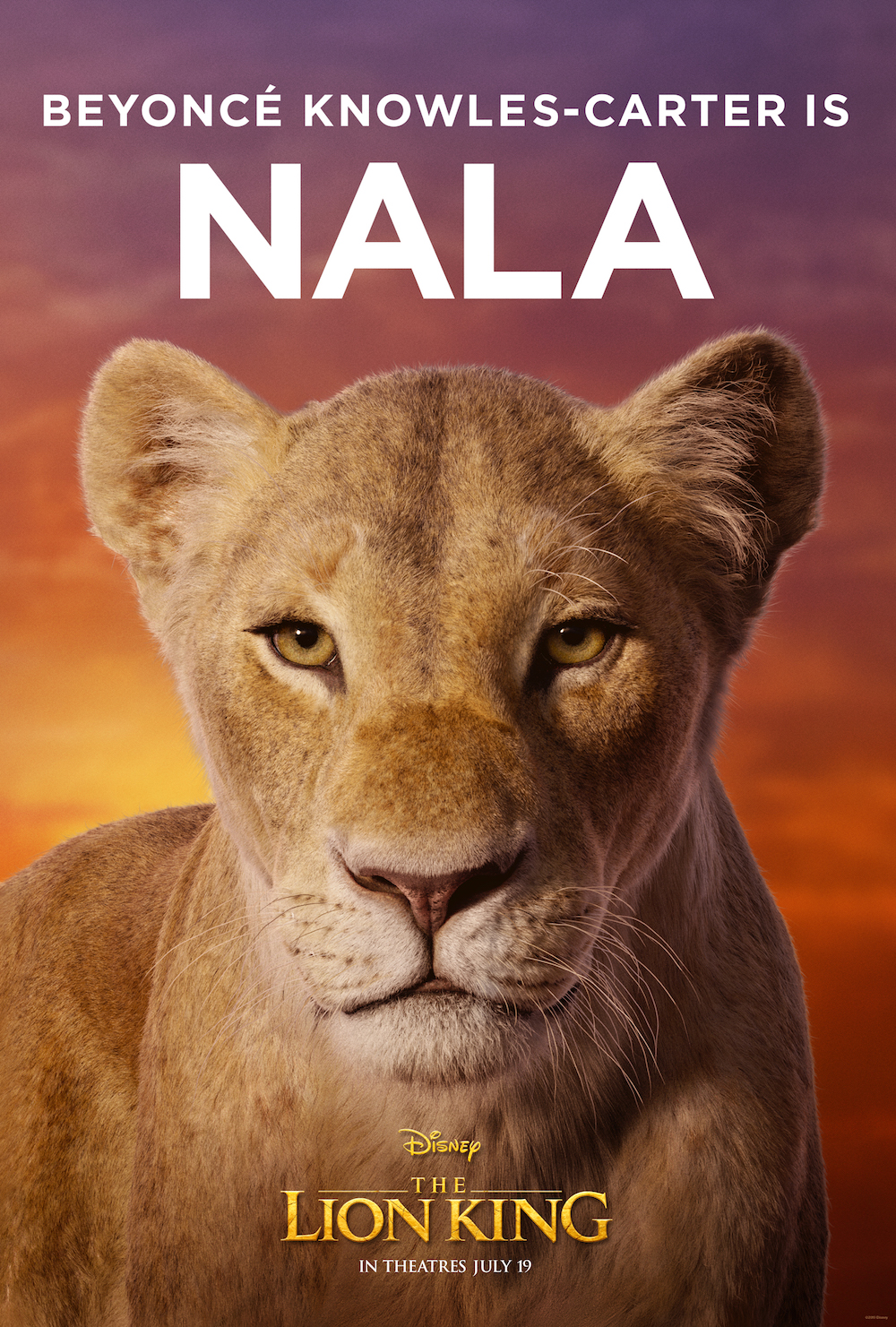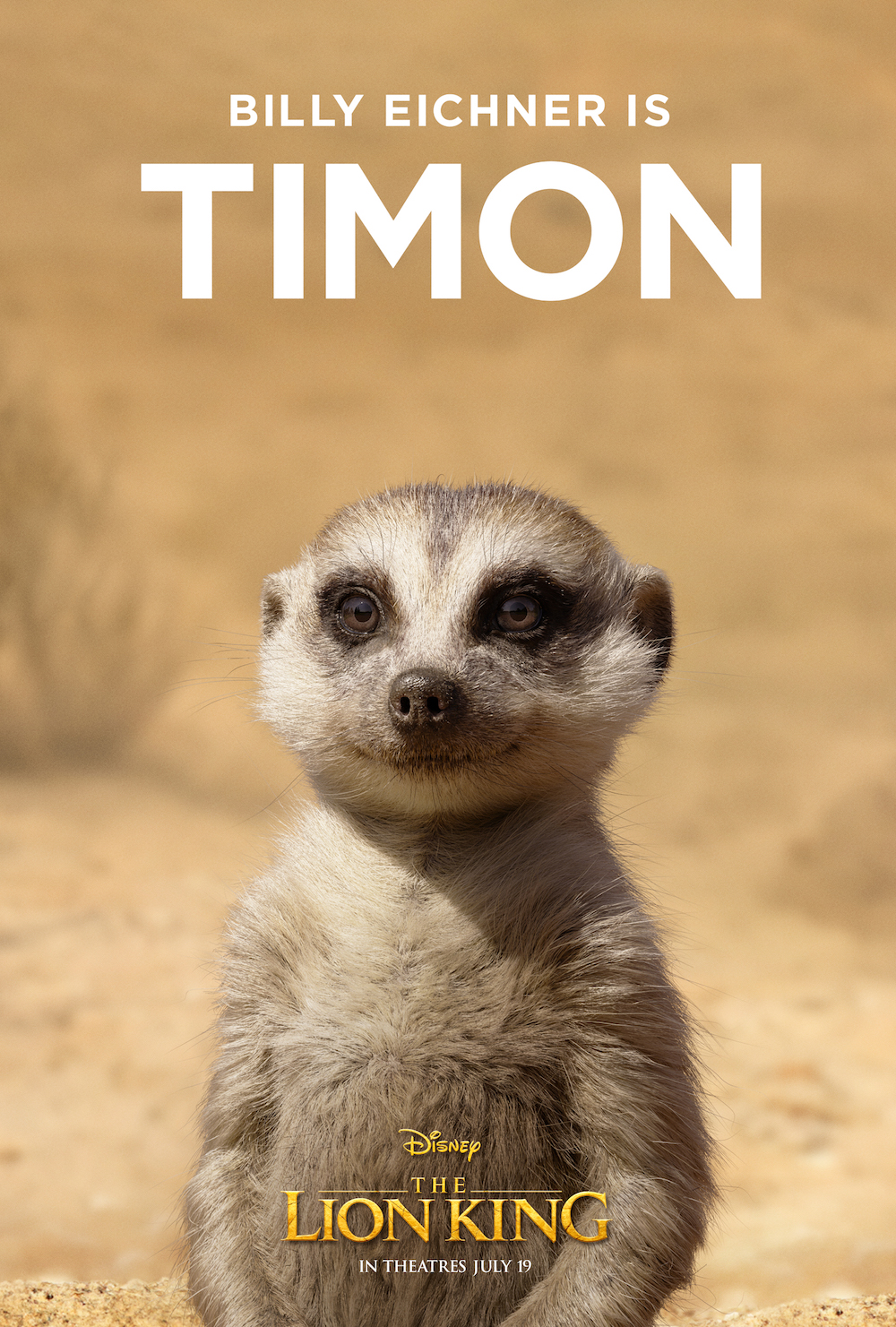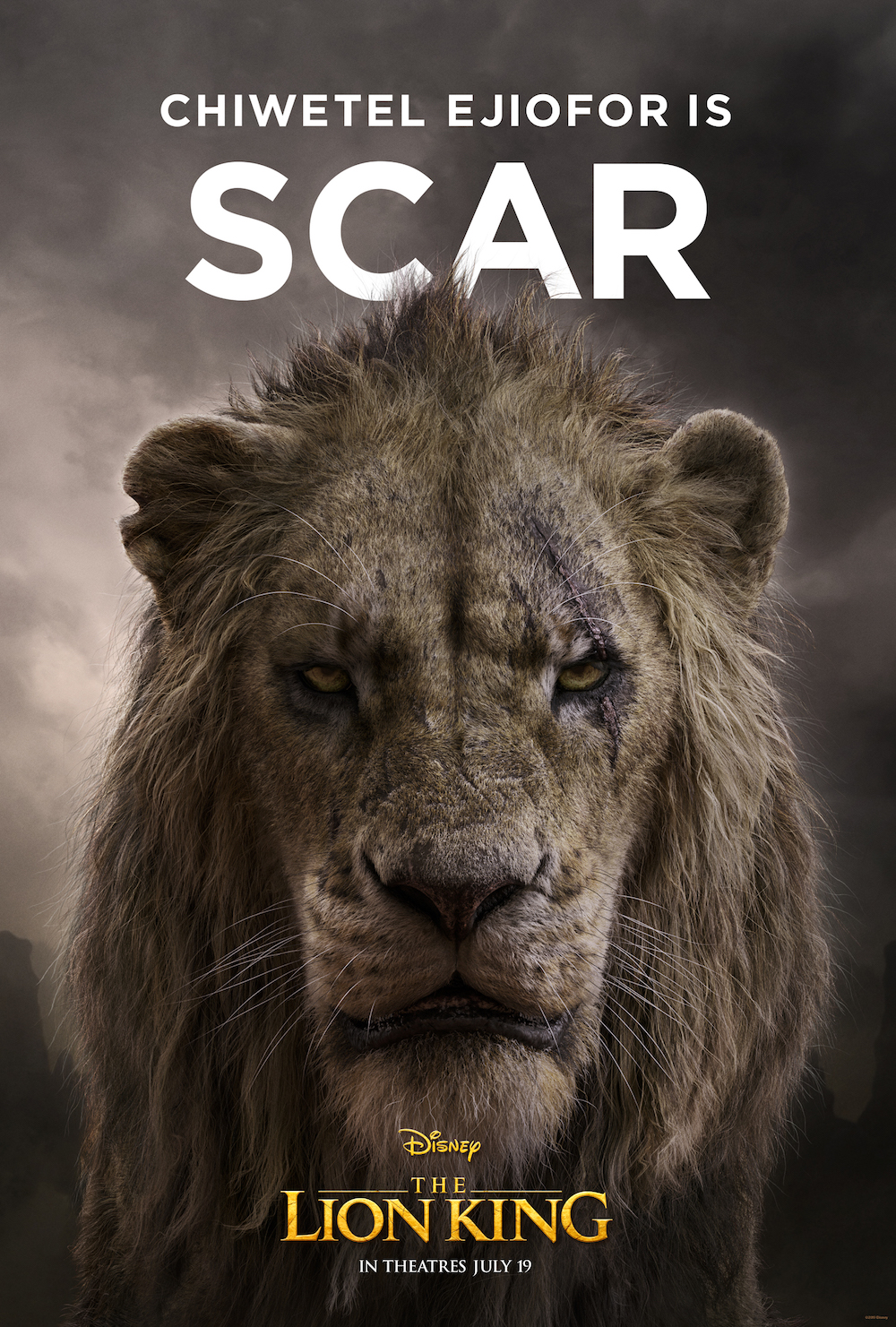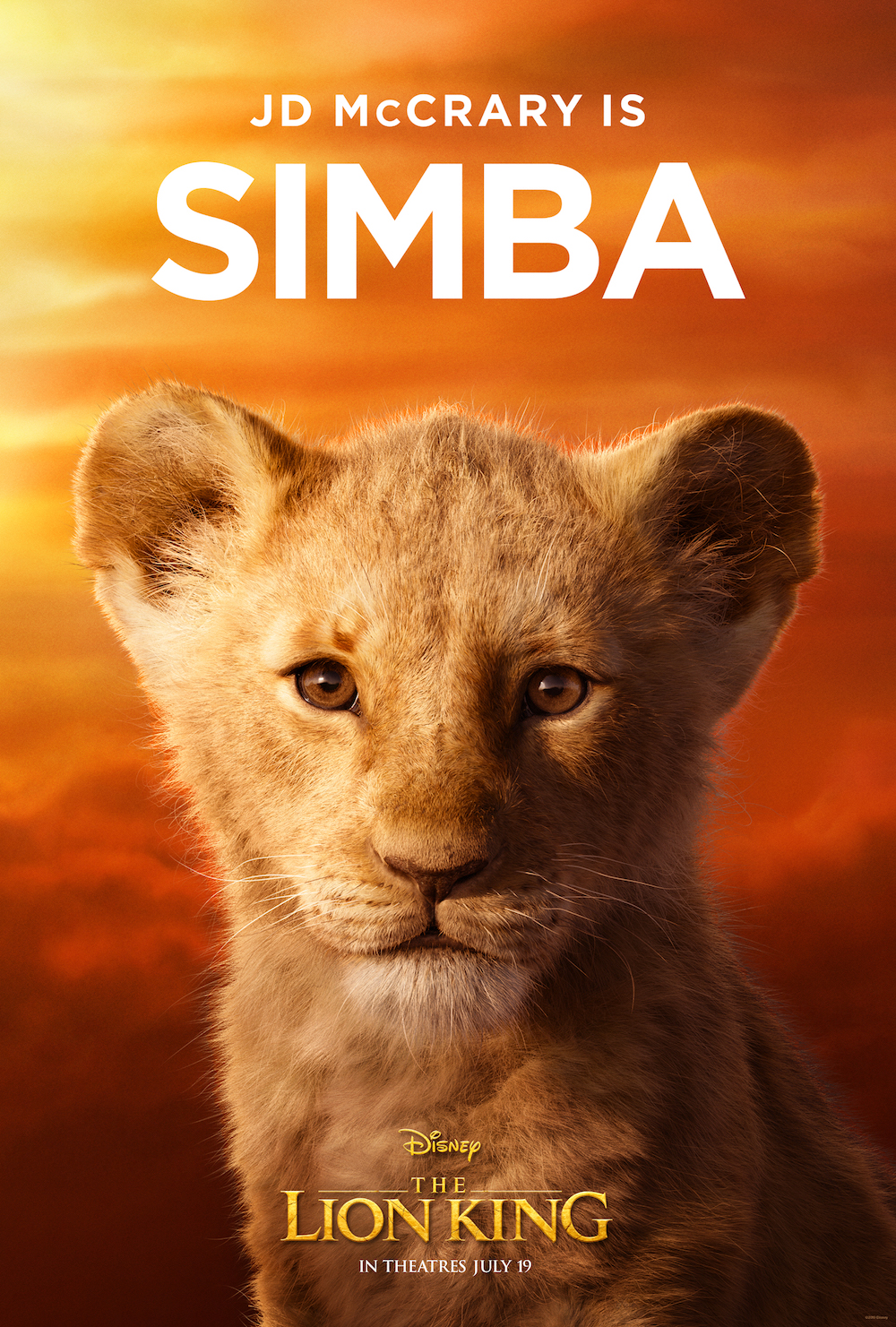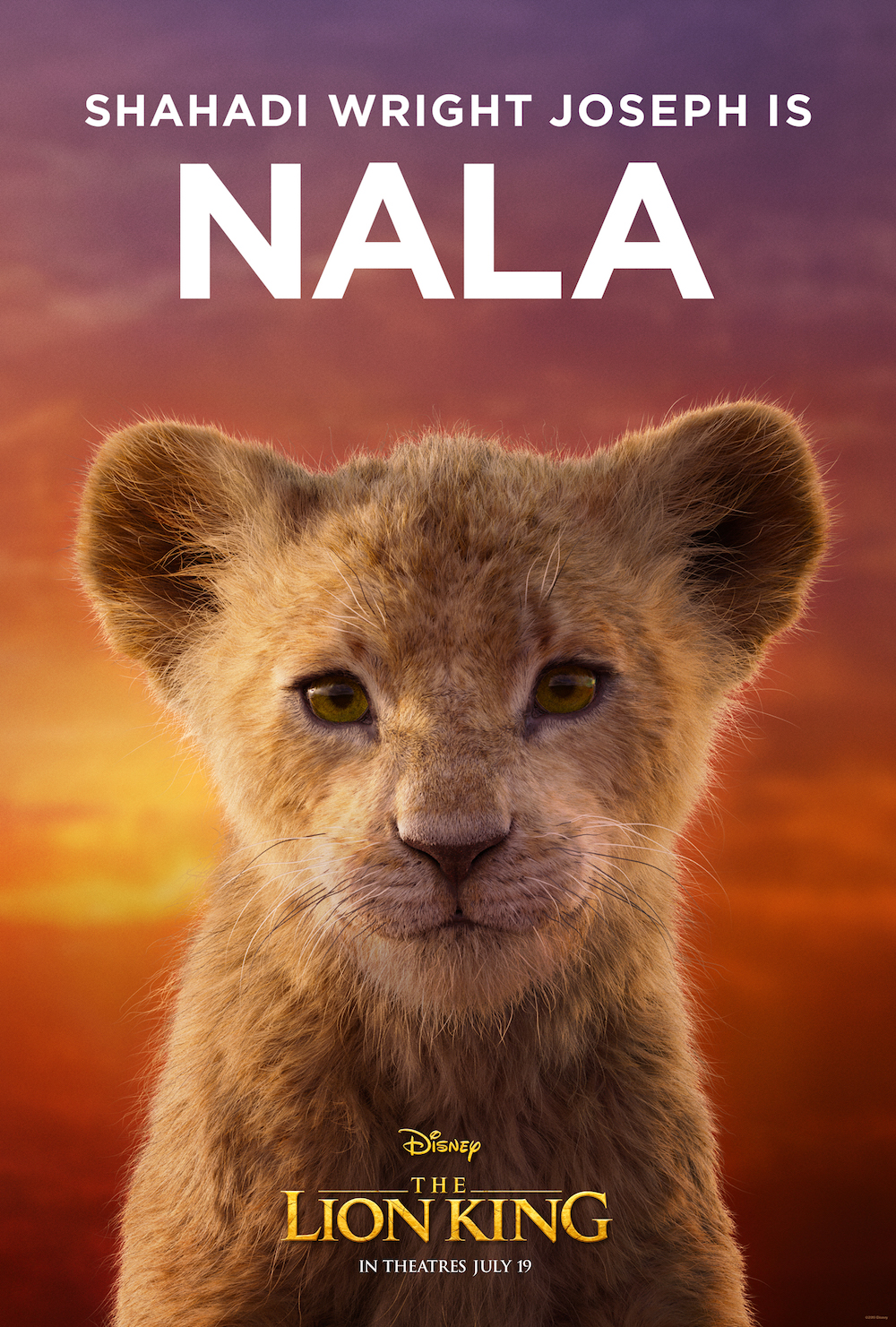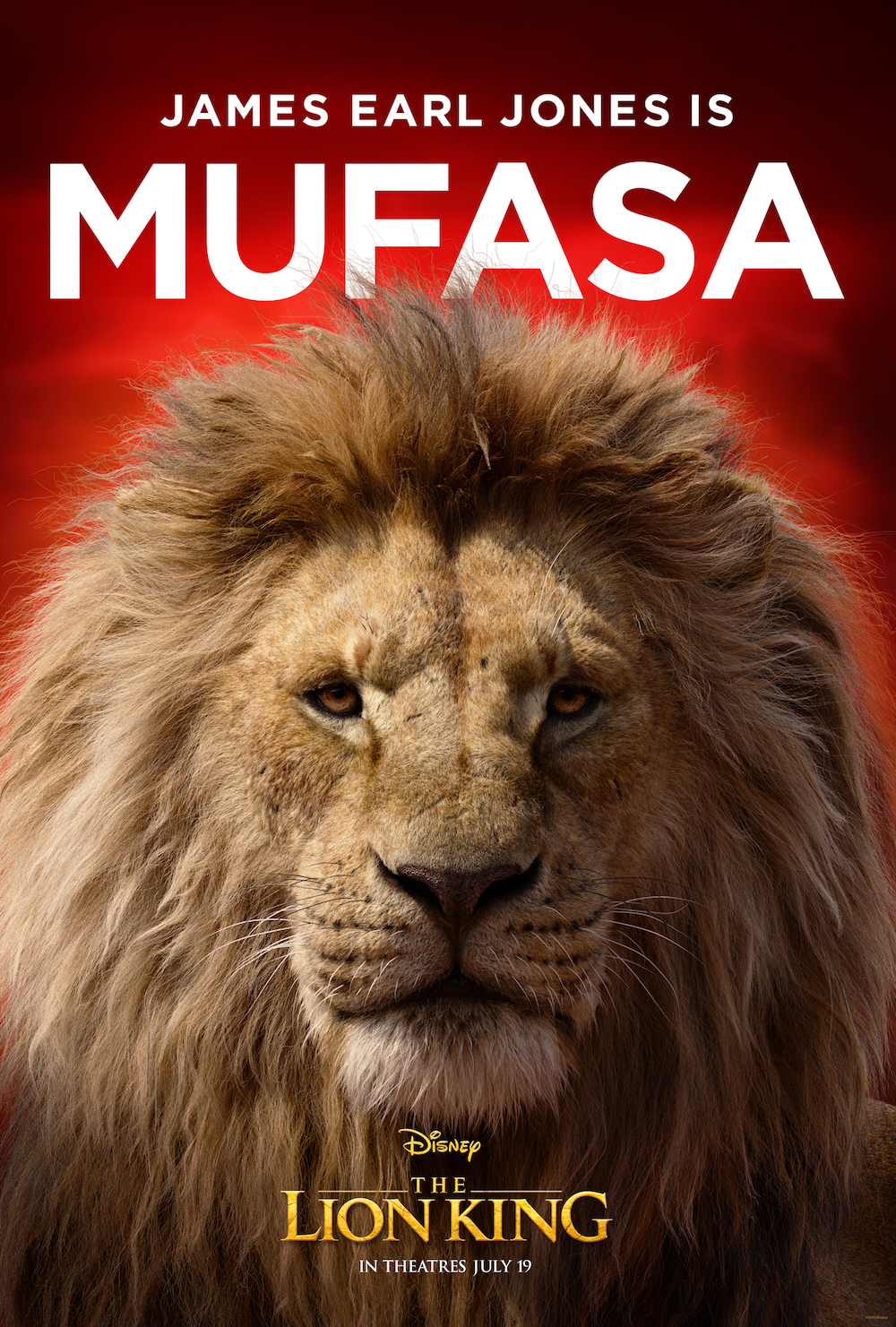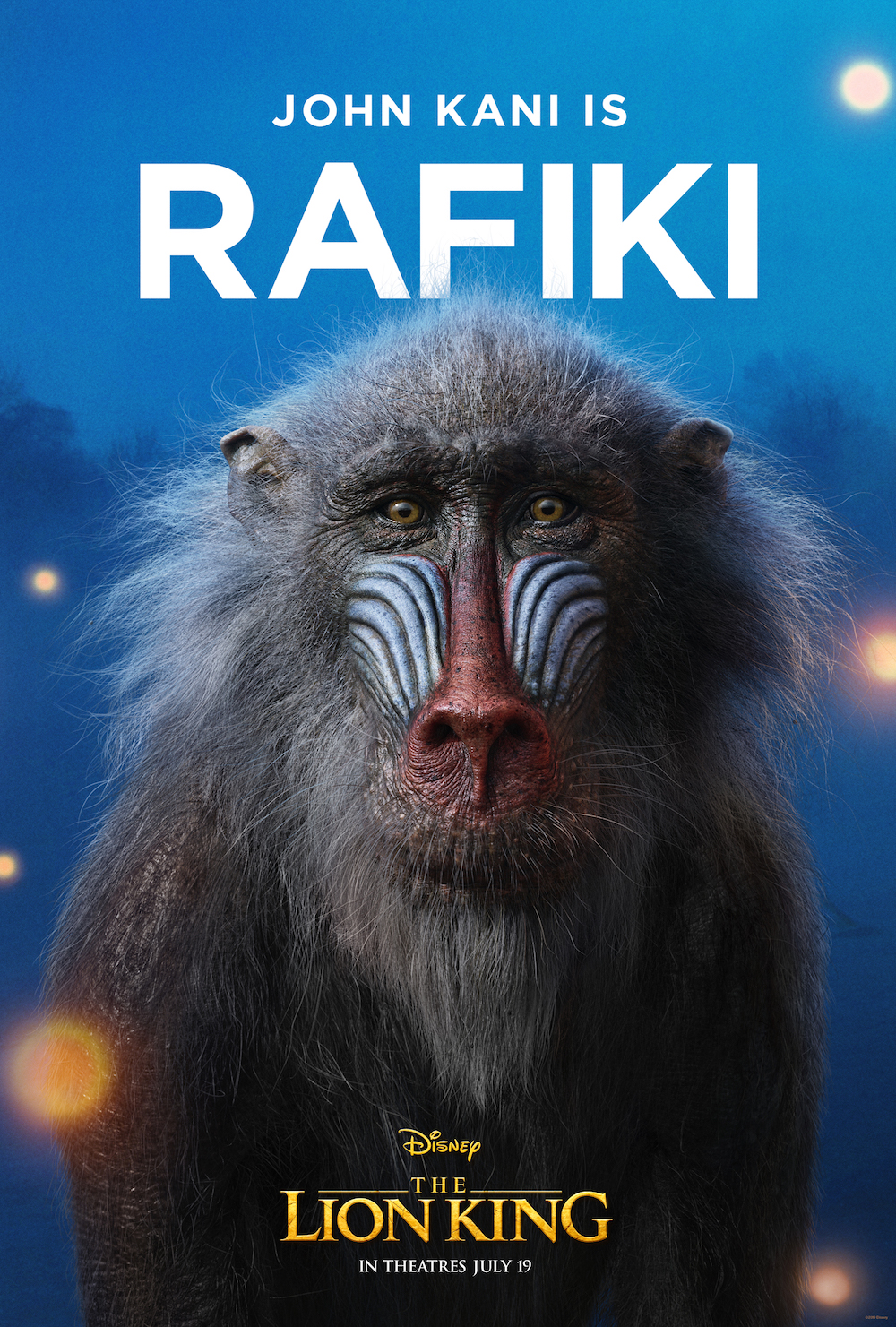 "Director Jon Favreau's all-new "The Lion King" journeys to the African savanna where a future king is born. Simba idolizes his father, King Mufasa, and takes to heart his own royal destiny. But not everyone in the kingdom celebrates the new cub's arrival. Scar, Mufasa's brother—and former heir to the throne—has plans of his own. The battle for Pride Rock is ravaged with betrayal, tragedy and drama, ultimately resulting in Simba's exile. With help from a curious pair of newfound friends, Simba will have to figure out how to grow up and take back what is rightfully his."
Featuring an all-star cast including Donald Glover as Simba, Beyoncé Knowles-Carter as Nala, Billy Eichner as Timon, Seth Rogen as Pumbaa, and Chiwetel Ejiofor as Scar, with the legendary James Earl Jones returning as Mufasa, The Lion King roars into cinemas July 19th.