Plush Rush! 'Toy Story 4' Sets Animated Presale Record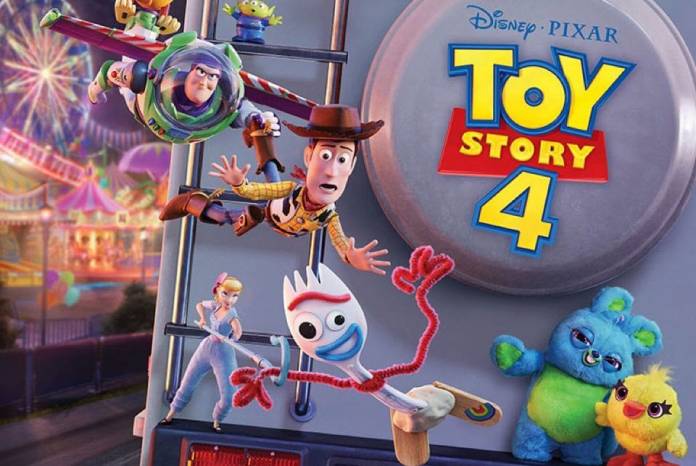 Woody may be uncertain of his place in the world, but fans are certain they want more of everyone's favorite toy sheriff and his friends. Tickets for the highly anticipated Toy Story 4 are now on sale and already setting records ahead of the Pixar sequel's opening later this month.

Tickets are now on sale for #ToyStory4! Plush rush and get your tickets now! https://t.co/KWDg9o15Fo pic.twitter.com/Q3zHlEIthZ

— Toy Story 4 (@toystory) 28 May 2019
Fandango was the first to report that early sales for Woody and Buzz's latest adventure broke the record for first day ticket sales of an animated movie, and it wasn't long before Deadline confirmed that the film is on track to set a new opening record for an animated feature, saying that "a $200M opening is not out of the question". Pixar's own Incredibles 2 currently holds the title, with the return of the Parr family bringing in an impressive $182.6 million opening last year.
Toy Story 4 has already toppled Incredibles 2's 24 hour record. On Atom Tickets the fourth installment of Pixar's flagship franchise sold almost 50% more tickets than the previous top 3 animated pre-sellers combined for the same period, including Incredibles 2, Ralph Breaks the Internet, and Hotel Transylvania 3.
Whilst some fans, myself included, initially questioned the need for a fourth outing after Toy Story 3 brought the franchise to an emotionally satisfying conclusion, the trailers, and just the chance to spend more time with old friends, have clearly won the skeptics over for what looks to be another heart warming adventure.
"Woody (voice of Tom Hanks) has always been confident about his place in the world, and that his priority is taking care of his kid, whether that's Andy or Bonnie. So when Bonnie's beloved new craft-project-turned-toy, Forky (voice of Tony Hale), declares himself as "trash" and not a toy, Woody takes it upon himself to show Forky why he should embrace being a toy. But when Bonnie takes the whole gang on her family's road trip excursion, Woody ends up on an unexpected detour that includes a reunion with his long-lost friend Bo Peep (voice of Annie Potts). After years of being on her own, Bo's adventurous spirit and life on the road belie her delicate porcelain exterior. As Woody and Bo realize they're worlds apart when it comes to life as a toy, they soon come to find that's the least of their worries."
The toys are back in town as Toy Story 4 hits screens on June 21st.