'Godzilla: King of the Monsters' Review – Bigger is Better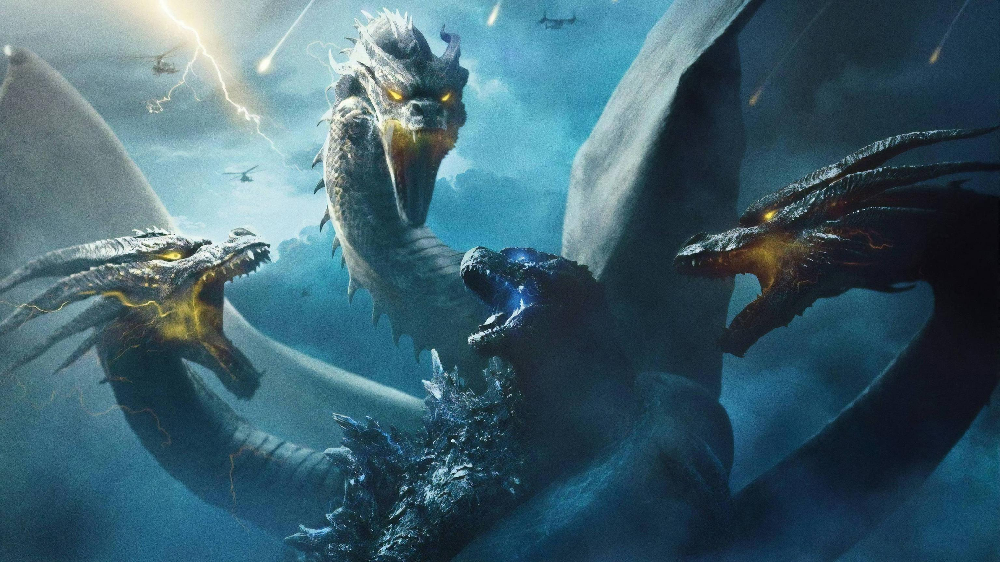 Five years have passed since Godzilla made a triumphant return to the big screen with Gareth Edwards's movie, which used the monster sparingly throughout the film before unleashing him in full-force in one of the most satisfying climaxes to a Hollywood action movie in recent years. But with the sequel, Godzilla: King of the Monsters, the Big G is no longer hiding, as he and a host of other Titans (both the original Kaiju from Toho and some new ones made by Legendary) duke it out for an absolutely glorious monster mash on an absolutely massive scale.
Although the world is relieved to know that Earth has a guardian in the form of Godzilla, that relief quickly turns into panic as the governments of the world come into conflict with the monster-tracking organization known as Monarch. While Monarch seeks to determine which (if any) Titans are benevolent, there are questions about whether or not these things are too dangerous to let live… And a group of ecological terrorists are seeking to awaken more of the Titans, including "Monster Zero" (King Ghidorah). While the movie doesn't really dwell on the sociological implications of giant monsters existing in a world well aware of them, it quite frankly doesn't need to. It's a monster movie, for goodness sake. (Although it does question if humanity can live in a world without a check on their excesses, if you like a bit of a contemplative narrative with your action.)
While this is happening, an estranged family connected to Monarch (portrayed by Kyle Chandler, Vera Farmiga, and Millie Bobby Brown) have had their lives uprooted when the youngest member of the family was killed in the San Francisco incident, causing a sort of separation. When the mother of the family ends up creating a technology that can communicate with Titans, a terrorist leader (portrayed by Charles Dance) kidnaps the women of the family, which puts the father back in action as he works to rescue them both. And while Godzilla inadvertently split them apart, the giant monster ends up being what brings them back together. Along the way, Mothra, Rodan, and a few original creatures made for the film join the battle as Godzilla and King Ghidorah collide in a duel for the ages that will truly determine what Titan is truly worthy of being called King of the Monsters.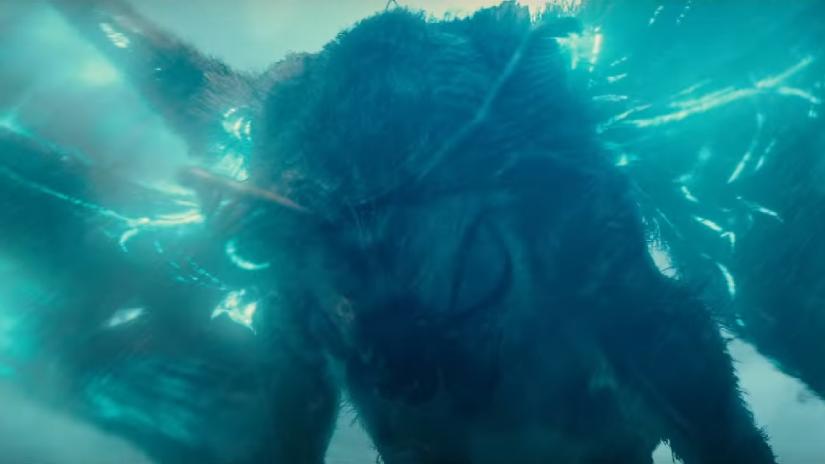 While this movie is not the kind that is going to win Oscars for its story, what it does have is a lot of great action interspersed throughout its running time, with a lot of large-scale set pieces that absolutely feel epic in every sense of the word. There aren't cases of the movie teasing a big battle only to cut away (which, as much as I enjoyed the 2014 movie, is something that the movie was guilty of doing), as the film takes advantage of its larger budget to deliver on a greater number of fight scenes and general action sequences than either of its predecessors. And they all look great, with a color palette that suits each of the world-spanning adventure's environments. Backed with a suitably sweeping soundtrack from Bear McCreary, there's a real sense of awe to seeing these creatures come to life.
The approach taken with the sequel is, in some ways, a bit antithetical to the movie that preceded it. While the first film was relatively grounded (or at least as grounded as you can make a movie about a gigantic fire-breathing lizard/dinosaur), the sequel is fully willing to embrace the ridiculousness of giant monsters fighting for supremacy, with a memorable exchange from Ken Watanabe's character even referring to humanity to Godzilla's pets. The giant-monster-to-human-scenes ratio is significantly more balanced this time around as well; the movie's human element, while obviously not the reason why anyone sees these movies, feels like a healthy mix of the 2014 film's and Kong: Skull Island's. There's the family dynamic that added a bit of depth to the former film, and a bit more of a somewhat campy/somewhat funny atmosphere from the latter film that made these scenes more enjoyable to watch.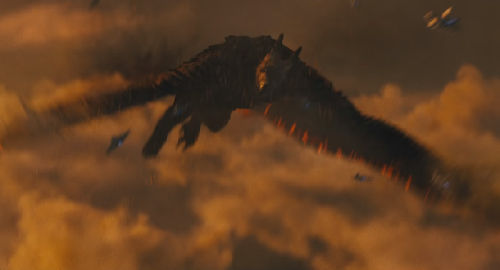 Is the movie as good as Avengers: Endgame? Well… No. But it's a great time at the movies if you just want to turn your brain off and stuff your face full of popcorn for a little over two hours. It's to monster movies as to what Independence Day is to alien invasion movies, and that's more than okay. If you want to take a dive into a world overrun by Titans, then I can't recommend enough that you see this thing on the biggest screen that you can, because when it comes to monsters, bigger is definitely better. And unlike Endgame (which was, as the name implies, an ending), the movie itself has a neat post-credits tease hinting at what could come in a third installment of this series, but the real star of the show ends up being the end titles sequence that features lots of neat Easter Eggs, hints at what else could come in future MonsterVerse films, and a tease to next year's title bout between Godzilla and King Kong that had a growth spurt after the events of Kong: Skull Island – all set to a booming symphonic rock cover of Blue Oyster Cult's "Godzilla".
As far as big, dumb movies that focus on giant, city-leveling fights go, Godzilla really is king in that field 65 years after his first installment. Long live the king!
Godzilla: King of the Monsters is now playing in theaters. The MonsterVerse setting will continue with Godzilla vs. Kong, which hits theaters on March 13, 2020.

Grant Davis is a freelance writer who has covered entertainment news for more than four years. His articles have frequently appeared in Star Wars News Net as well as as other entertainment-related websites. As someone who grew up on Star Wars and comic book movies, he's completely thrilled with the current era of genre entertainment.