'Batman: Hush' Trailer and Release Details Announced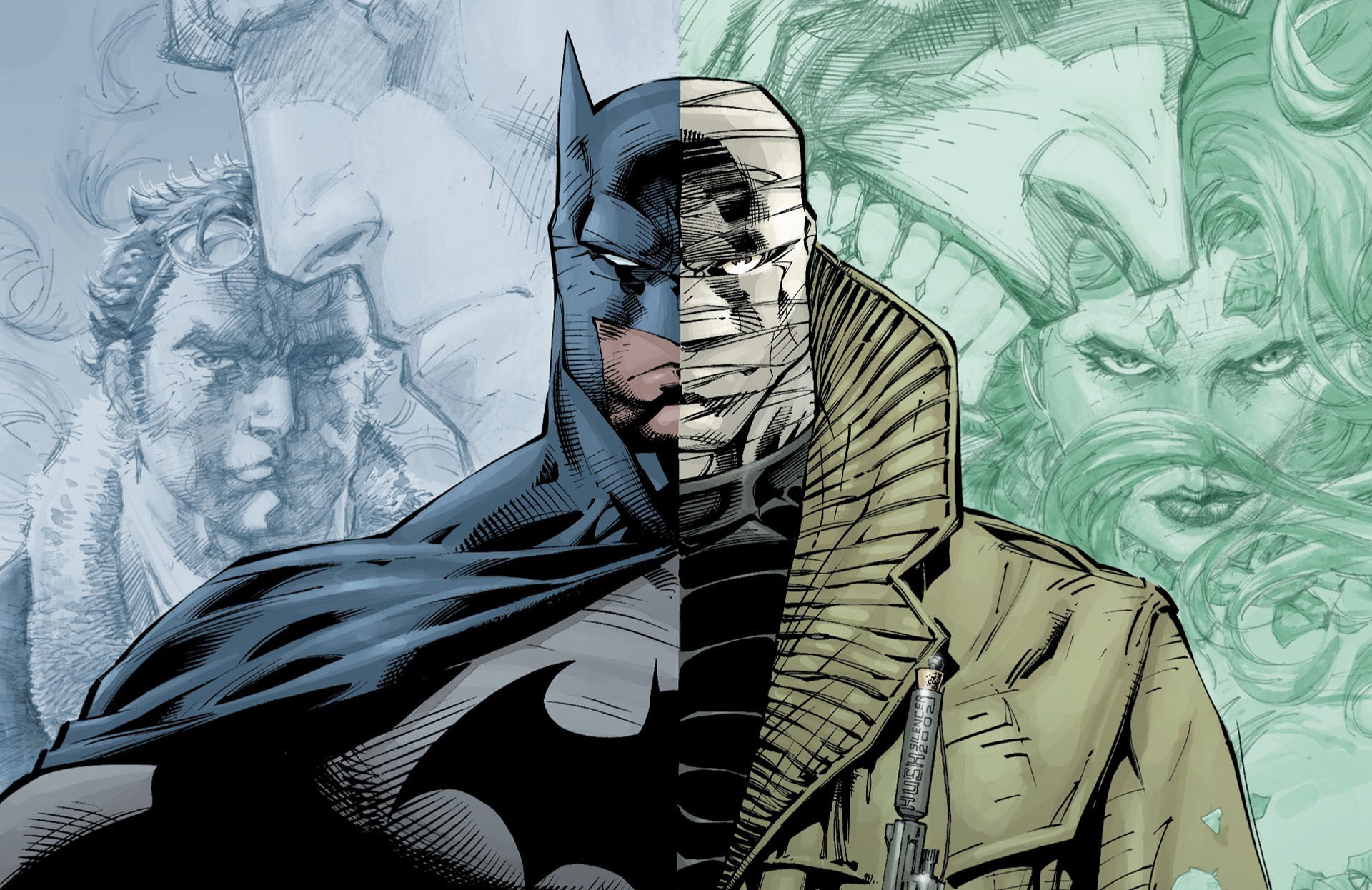 Whilst the debate still rages over who will be the next big screen Dark Knight, one of the Caped Crusader's most famous adventures is getting the animated treatment as the next of DC's Animated Original Movies; Batman: Hush.
The classic tale by Jeph Loeb and Jim Lee sees Batman confronted by a mysterious assailant known only as Hush, as he faces down a gauntlet of his infamous rogues. Directed by Justin Copeland, who is making his directorial debut after having been a storyboard artist and supervisor on numerous other DC Animated Originals, this animated adaptation will tell the story fans are familiar with, but updated to fit within the continuity of DC's animated movie universe.
"A mysterious villain puppeteering Gotham's most dangerous forces leads the Dark Knight into uncharted waters in Batman: Hush, the next entry in the popular series of DC Universe Movies. An adaptation of the seminal DC classic tale, Batman: Hush centers on a shadowy new villain known only as Hush, who uses Gotham's Rogues Gallery to destroy Batman's crime-fighting career, as well as Bruce Wayne's personal life – which has already been complicated by a relationship with Selina Kyle, aka Catwoman."
DC's animated movies have been on a roll recently, so I'm excited to see what this return to Gotham has in store. And as the New 52 influences continue to fall away, I'm loving the more classic look of Batman's costume in the trailer! Whilst Batman's costume wasn't updated that radically when compared with others, the simpler lines of the classic look really lend themselves to animation so much more than the details of the New 52 design.
Featuring a cast of new and returning voice actors including Jason O'Mara (Batman), Jennifer Morrison (Catwoman), Jerry O'Connell (Superman), Rebecca Romijn (Lois Lane), Rainn Wilson (Lex Luthor), Vanessa Williams (Amanda Waller), Jason Spisak (Joker), Peyton R. List (Batgirl), Peyton List (Poison Ivy), Geoffery Arend (Riddler), Sean Maher (Nightwing), Maury Sterling (Hush), Bruce Thomas (Commissioner Gordon), Adam Gifford (Bane), Sachie Alessio (Lady Shiva), Stuart Allan (Robin), James Garrett (Alfred), Hynden Walch (Harley Quinn), Chris Cox (Scarecrow), and Tara Strong (Reporter).
Releasing first on Digital on July 20th, just in time for a San Diego Comic Con premiere, the home release of Batman: Hush will feature an all-new DC Showcase animated short (Sgt. Rock) from producer/director Bruce Timm. In addition to the short, Hush will include an audio commentary, bonus episodes from the DC Vault, a featurette looking back at the relationship between Batman and Catwoman, and a first look at Wonder Woman: Bloodlines, the next animated movie.
Batman: Hush will be released on Digital on July 20th, and on 4K Ultra HD and Blu-Ray on August 13th. The movie will also be released on the DC Universe streaming platform on August 13th.