Warner Bros. Schedules 'AKIRA' for a 2021 Release Date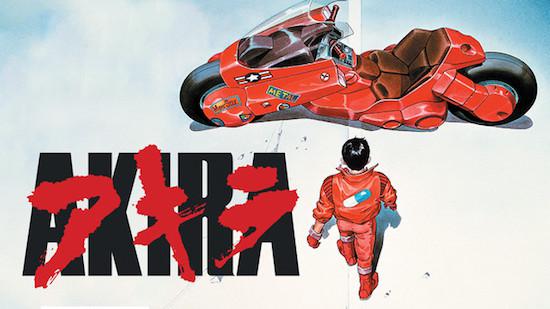 After an incredibly long period of development hell, AKIRA is finally headed for the big screen, with Warner Bros. slating the movie for Summer 2021. Alita: Battle Angel proved, to some extent, that anime adaptations could make a substantial impact at the box office, and it remains to be seen if AKIRA can truly become the first anime breakout hit.
As stated previously, Thor: Ragnarok director Taika Waititi is set to direct AKIRA and co-write the script with Michael Golamco, based on Katsuhiro Otomo's highly-influential cyberpunk manga/anime of the same name. The movie will be produced by Jennifer Davisson, Leonardo DiCaprio, and Andrew Lazar. Now, The Hollywood Reporter has learned that Waititi's AKIRA adaptation takes the May 21, 2021 release date of Warner Animation Group's DC Super Pets, which will now release on May 20, 2022. Currently, this release date is set to put the film on a crash-course against Lionsgate's John Wick: Chapter Four, and given that that brand continues to rise at the box office, it remains to be seen if Warner Bros. will blink and slightly adjust AKIRA's release window.
Waititi has previously issued statements indicating that his adaptation will draw more influence from the manga than the anime movie, which tells a compressed version of the same story (since the manga was still being made during the film's production and was ultimately completed two years after the movie was released in theaters). As of right now, it is not clear if the movie is meant to be the first part of a series, or if it will be a unique retelling of the manga's story. In addition, it's not clear how Waititi's involvement would affect his potential Thor 4 pitch, should that be made into a movie at Marvel Studios.
Of note is that Waititi has also indicated that he will avoid generating controversy over casting by hiring predominantly Asian actors for the film and retaining the film's setting of a post-apocalyptic Tokyo, a move that is likely welcome after Hollywood's unfortunate tradition of giving white actors parts originally meant for characters of Asian descent. Crazy Rich Asians proved that it could work, and Marvel's Shang-Chi will hopefully do the same. It will be interesting to see if Warner Bros. can sell the movie on Waititi's name and a representative cast; there is and should be more precedent that this sort of thing can work, which would send a great message.
AKIRA will be released on May 21, 2021.

Grant Davis is a freelance writer who has covered entertainment news for more than four years. His articles have frequently appeared in Star Wars News Net as well as as other entertainment-related websites. As someone who grew up on Star Wars and comic book movies, he's completely thrilled with the current era of genre entertainment.