'Toy Story 4' Final Trailer Promises One Last Adventure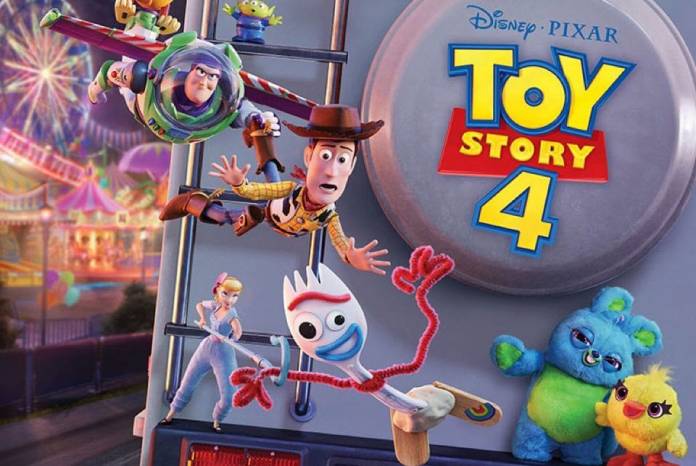 Toy Story 4 is a month away, and with it comes one last trailer showing Pixar's last sequel (for now). While the previous trailer hinted at the pathos of the last Toy Story movie, this one is more focused on the fun.
Once again, the trailer's set-up is heavily dependent on the introduction of Forky, Bonnie's self-made toy who has an identity crisis upon coming into existence. The action takes the characters to a local fair, where Woody reunites with Bo Peep, who hasn't been seen since Toy Story 2 20 years ago. From there, hijinks ensue as the toys plot what looks to be a series of daring escapes. You can view the trailer below:
Pixar also released this short promotional clip of the Toy Story toys hiding their sentience as a couple of kids approach to commemorate the movie's nearing release date. Check it out below:
#ToyStory4 is coming! Only 1 month left. pic.twitter.com/JWLNByTpSD

— Toy Story 4 (@toystory) May 21, 2019
In addition, an international trailer that hit two months ago that we didn't know about, showing Buzz Lightyear's part in the story. You can watch it below:
New footage of Woody, Buzz, and the gang from an all-new international trailer for #ToyStory4 pic.twitter.com/bCgew2E2hI

— Rotten Tomatoes (@RottenTomatoes) March 27, 2019
The film's official premise is as follows:
"Woody (voice of Tom Hanks) has always been confident about his place in the world, and that his priority is taking care of his kid, whether that's Andy or Bonnie. So when Bonnie's beloved new craft-project-turned-toy, Forky (voice of Tony Hale), declares himself as "trash" and not a toy, Woody takes it upon himself to show Forky why he should embrace being a toy. But when Bonnie takes the whole gang on her family's road trip excursion, Woody ends up on an unexpected detour that includes a reunion with his long-lost friend Bo Peep (voice of Annie Potts). After years of being on her own, Bo's adventurous spirit and life on the road belie her delicate porcelain exterior. As Woody and Bo realize they're worlds apart when it comes to life as a toy, they soon come to find that's the least of their worries."
Toy Story 4 will open on June 21, 2019.

Grant Davis is a freelance writer who has covered entertainment news for more than seven years. His articles have frequently appeared in Star Wars News Net as well as as other entertainment-related websites. As someone who grew up on Star Wars and comic book movies, he's completely thrilled with the current era of genre entertainment.