'John Wick: Chapter 4' Confirmed for 2021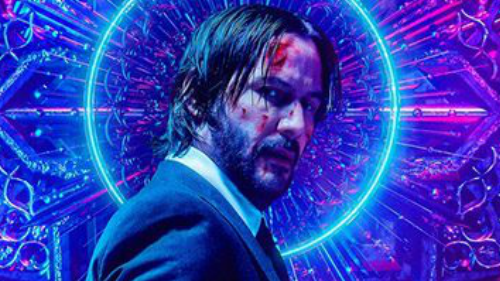 Unsurprisingly, after a record-high opening weekend for the franchise, Lionsgate has confirmed that John Wick Chapter 4 will be moving forward for a 2021 release window – hitting the big screen precisely two years from today.
Lionsgate officially excommunicated plans to end the franchise with a third installment on Monday, as according to Variety, they sent out a short press release confirming that the fourth installment is moving forward. While the franchise has so far stuck to a timespan of about a week – at which point, Wick's targets have included gangsters from the Russian, American, Italian, Moroccan, and Japanese criminal underworlds, along with assassins from across the globe – the ending of the third film sets up an opportunity to take the franchise in a different direction and to expand upon the kind of killer that Boogeyman really is.
The movie was made with franchise potential in mind, and while John Wick himself will be the focus of the story, there are already plans for spin-offs, such as one project referred to as Ballerina. There's also a show called The Continental being developed for Showtime, so that will expand even further upon a world where assassins are part of the global economy. There's also been some talk about potentially crossing Universal's Atomic Blonde into the mix, but that seems like a matter that Lionsgate will have to figure out with them. As of right now, that movie is getting a sequel completely unrelated to the world being set up in the John Wick movies.
As pointed out elsewhere, the box office openings for each installment of the John Wick franchise continues to improve each predecessor; the franchise started with a $14M opening, more than doubled that to the tune of a $30M opening, and now it's nearly doubled that with a $57M opening. On a tight budget, the franchise seeing better and better returns is helpful for its long-term prospects, and it seems like Keanu Reeves will probably keep making these movies until he physically can't make them anymore. It's hard to believe that he's 54!
John Wick: Chapter 4 will be released on May 21, 2021.

Grant Davis is a freelance writer who has covered entertainment news for more than four years. His articles have frequently appeared in Star Wars News Net as well as as other entertainment-related websites. As someone who grew up on Star Wars and comic book movies, he's completely thrilled with the current era of genre entertainment.