UPDATE! Robert Pattinson, Nicholas Hoult, and Aaron Taylor-Johnson Are in the Running to Play Bruce Wayne in DC's 'Batman'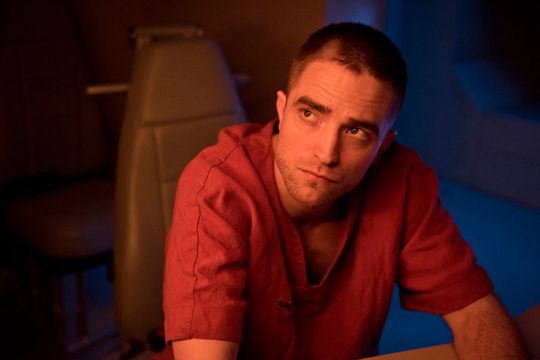 Matt Reeves appears to have narrowed his Bruce Wayne for The Batman, which is set about 15 years prior to the events of Batman v. Superman: Dawn of Justice in the DC Films continuity, and it's down between Robert Pattinson and Nicholas Hoult. He succeeds Ben Affleck in the role, who has stated that he's looking forward to the actor's performance.
According to Variety, Pattinson is in discussions to portray the Dark Knight in his formative years in what is expected to be the first film of a trilogy. Pattinson is circling the role ahead of the film's pre-production period that starts later in the Summer. Matt Reeves has taken his time to develop the script for the film, which he has stated will be more noir-like than previous Batman movies and will feature a number of the character's villains.
While Pattinson is infamously remembered as the legendary sparkly vampire Edward Cullen in the Twilight film series, he's received serious acclaim as an actor in roles he's taken since then, including Remember Me, Water for Elephants, and most recently in High Life. He's set to be one of the stars in director Christopher Nolan's 2020 movie, which should hopefully prove his credentials to anyone who doubt that he would work well in the role.
UPDATE 1!
Shortly after this story broke, Deadline came in with an additional report suggesting that Pattinson has a serious competitor for the role in the form of Nicholas Hoult. While Pattinson reportedly has the edge with the role, Hoult still has a shot as the Caped Crusader. Hoult would be no stranger to superheroes, given that he's portrayed Beast three times in X-Men: First Class, X-Men: Days of Future Past, X-Men: Apocalypse, and for a fourth and final time in this June's Dark Phoenix. Jumping into Batman's suit may be second nature to Hoult, should he get the job.
UPDATE 2!
And the plot continues to thicken now that The Hollywood Reporter has added yet another name to the mix of actors being considered for the role: Aaron Taylor-Johnson. He's portrayed two superheroes: Kick-Ass in the eponymous two-film series, and Quicksilver in Avengers: Age of Ultron. Since the former series has been discontinued since franchise creator Mark Millar set up a deal with Netflix, and there don't seem to be any plans to resurrect Quicksilver in the Marvel Cinematic Universe anytime soon, so Johnson being an option is not off the table. THR also mentions Armie Hammer as an actor in the running for the role of Batman, but that looks unlikely based on his filming schedule.
The Batman will be released on June 25, 2021.

Grant Davis is a freelance writer who has covered entertainment news for more than four years. His articles have frequently appeared in Star Wars News Net as well as as other entertainment-related websites. As someone who grew up on Star Wars and comic book movies, he's completely thrilled with the current era of genre entertainment.