Movies Coming Out This Week: 'John Wick 3'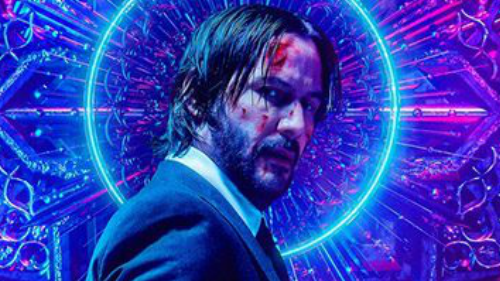 Detective Pikachu came close to dethroning the box-office juggernaut known as Avengers: Endgame, but ultimately ended up coming just a bit short. This week, the boogeyman himself, John Wick, will get a chance to hit that number one spot at the box-office.
John Wick Chapter 3- Parabellum
According to director Chad Stahelski, John Wick (2014) was always intended to be the starting point of a franchise. The movie went on to receive positive praise and earned $88M dollars at the box office. The sequel retained that good word-of-mouth and earned more than $170M. That's a good start for the franchise. Currently, John Wick 3 sits comfortably at a 95% rating on Rotten Tomatoes – the highest rating in the series so far – so it will likely continue that upwards trajectory at the box office.
It is unclear as to whether or not Keanu Reeves will return for a John Wick 4, but Lionsgate has intentions on making a spin-off movie called Ballerina, and David Leitch has even teased the idea of making a cross-over film with the Atomic Blonde universe. We also know that a TV prequel series called The Continental is in development. So if fans are craving more John Wick after seeing Parabellum, they might have a lot of content to still look forward to.
John Wick: Chapter 3 – Parabellum stars Keanu Reeves, Halle Berry, Laurence Fishburne, Lance Reddick, Anjelica Huston, and Ian McShane.
Synopsis:
John Wick finds himself stripped of protective services after a $14 million bounty is placed on his head. He must now fight his way through the streets of New York as the target of the world's most ruthless killers.
A Dog's Journey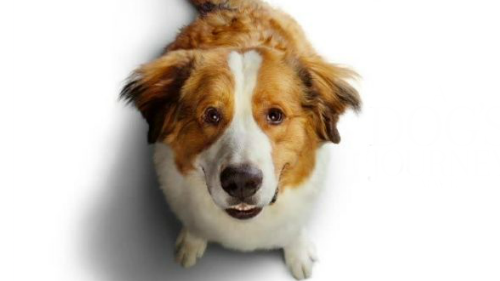 Despite some early controversies and negative feedback from critics, A Dog's Purpose went on to make 10 times its budget at the worldwide box office. That was clearly enough of a profit for Amblin and Reliance to green-light a sequel. It also may have caused other studios to jump on dog-related stories written by W. Bruce Cameron, since Columbia and Sony released A Dog's Way Home (based on a book from the same author) earlier this year. Even though the movie was more positively received than A Dog's Purpose, A Dog's Way Home did not earn as nearly as much money. However, it was still able to turn a profit. So if A Dog's Journey continues to hold its positive reception – the movie currently has a 67% on Rotten Tomatoes – and does well at the box office, I imagine W. Bruce Cameron will have more dog-related stories to tell in the future.
A Dog's Journey did not feature the return of director Lasse Hallström, as he went on to helm Disney's The Nutcracker and the Four Realms. The film instead will have Gail Mancuso in her feature-film directorial debut. Mancuso has served as director on a number of well regarded TV shows including Modern Family, Black-ish, 30 Rock, Scrubs, Two and a Half Men, Gilmore Girls, Roseanne, and Friends. The film stars Josh Gad, Dennis Quaid, Marg Helgenberger, Betty Gilpin, Kathryn Prescott, and Henry Lau.
Synopsis:
Beloved dog Bailey finds his new destiny and forms an unbreakable bond that will lead him, and the people he loves, to places they never imagined.
The Sun is Also a Star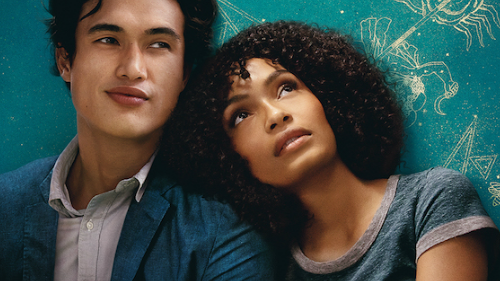 Director Ry Russo-Young is best known for her work in the independent film scene. And though The Sun is Also a Star was probably made on a moderately low budget, the movie will likely see Russo-Young's widest theatrical release. Written by Tracy Oliver – the screenwriter behind Barbershop: The Next Cut (my personal favorite entry in the Barbershop series) and Little (which came out earlier this year) – the film is based on the young adult novel of the same name.
The Sun is Also a Star features Yara Shahidi of Black-ish fame and Charles Melton of Riverdale fame.
Synopsis:
Natasha Kingsley is a young quantum physics student who meets a charming young exchange student named Daniel Bae. The two quickly form a romantic relationship but struggle to keep it together in the wake of Natasha's family facing deportation.
Limited Theatrical Releases/Streaming Releases
The Souvenir
A drama about a shy but ambitious film student who falls into an intense relationship with an untrustworthy older man. The film stars Honor Swinton Byrne, Tom Burke, and Tilda Swinton, and is directed by Joanna Hogg.
Trial by Fire
A biographical drama directed by Edward Zwick, who has directed biographical and historical films before, such as Glory, Legends of the Fall, The Last Samurai, Blood Diamond, and Pawn Sacrifice. Written by Geoffrey S. Fletcher – the screenwriter of Precious – the story follows the controversial execution of Cameron Todd Willingham, who was killed after scientific evidence that supported his innocence was suppressed. The film stars Jack O'Connell, Laura Dern, and Emily Meade.
We Have Always Lived in the Castle
A mystery thriller starring Taissa Farmiga, Alexandra Daddario, Crispin Glover, and Sebastian Stan. Based on the novel of the same name, the story follows a family household who live in peaceful isolation, but their existence is interrupted when a certain cousin threatens to reveal a dark family secret. The film is directed by Stacie Passon, who is probably best known for directing episodes of The Punisher and American Gods.
The Professor
A comedy drama starring Johnny Depp. The story revolves around a professor who gives into his vices and lives life to the fullest after being diagnosed with a terminal illness. The film had its world premiere at the Zurich Film Festival, and currently holds a 0% on Rotten Tomatoes based on 5 reviews.
All Creatures Here Below
A drama starring Karen Gillan and David Dasstmalchian, which follows a couple who impulsively commit a crime that forces them to seek refuge in Kansas City.
Photograph
A coming-of-age romantic drama that follows a street photographer who convinces his friend to pose as his fiancee so that his grandmother could stop pressuring him into get married.
Ask for Jane
An historical drama about the Jane Collective, which helped 11,000 women in the city of Chicago obtain abortions before Roe v. Wade allowed for legal abortions in the United States.
A Violent Separation
A crime thriller about a young police deputy who covers up a murder committed by his brother, but ends up falling in love with the victim's sister.
The Meanest Man in Texas
A biographical drama based on the life of Clyde Thompson. The movie is based off the best-selling novel of the same name, written by Don Umphrey.
Extracurricular Activities
A dark comedy about a high-school kid who murders parents for other students, but he struggles to keep his business afloat when a police detective begins to investigate the murders.
Perfect
A science fiction thriller where a young man with a violent past enters a mysterious clinic which uses genetic engineering to wildly transform the minds and bodies of their patients.
Zilla and Zoe
A comedy about a 10-year-old girl who decides to turn her sister's wedding into a horror film after her father orders her to stop making horror movies for a film contest.
The Lumber Baron
A drama which follows a man who returns home to salvage his family's lumber business and find out who killed his father.
Which movies are you looking forward to? Will John Wick finally take down Endgame's number one streak at the box office? Have you seen any of the dog-related movies written by W. Bruce Cameron? Let us know in the comments section.