'Jumanji' Sequel Wraps Production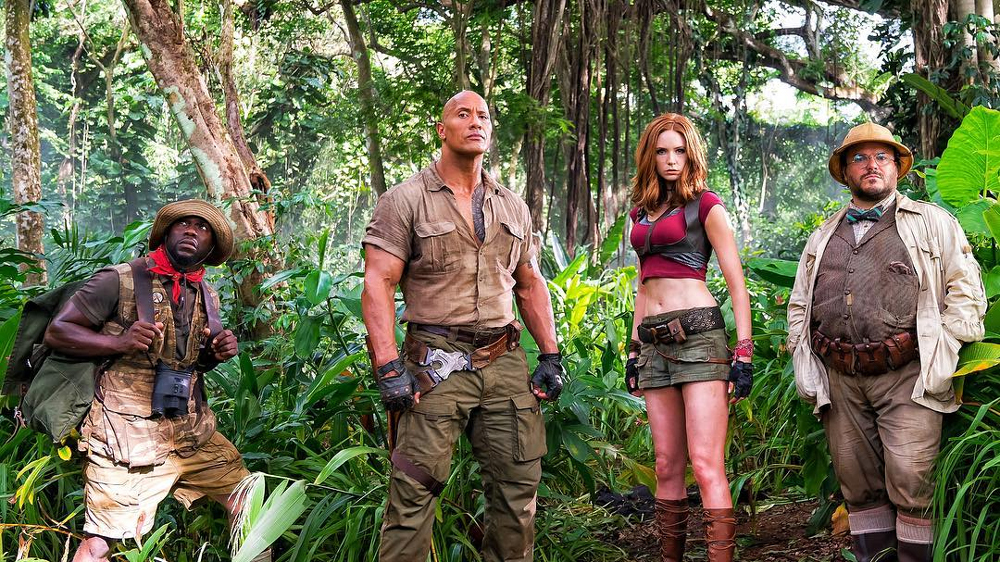 The game is over. Dwayne Johnson took to Instagram this weekend to announce that Jumanji 3 has officially wrapped production. As the untitled sequel finished filming, Johnson thanked the cast, the crew, and the fans as he shared an image of himself and his co-stars walking into the desert sunset.

The plot of the sequel remains shrouded in mystery, with the only real hint being a photo Johnson shared when filming began, showing the series' stars on set and stating "things may not be as they seem". With this new desert image it looks like we can expect to head out of the jungle and deeper into the world of Jumanji when the sequel hits theaters this December.
Kevin Hart also took to Instagram to celebrate, sharing a video that promised the sequel will be "bigger and better" than Welcome to the Jungle.
The currently untitled Jumanji 3 stars Dwayne Johnson, Kevin Hart, Karen Gillan, and Jack Black. Ser'Darius Blain, Morgan Turner, Madison Iseman, and Alex Wolff are also returning as their real world counterparts. The film will also feature Danny DeVito, Danny Glover, Dania Ramirez, and Nora "Awkwafina" Lum in undisclosed roles.
Jumanji 3 is due to open December 13, 2019.