Box Office Weekend – 'Detective Pikachu' Comes Shockingly Close to 'Avengers'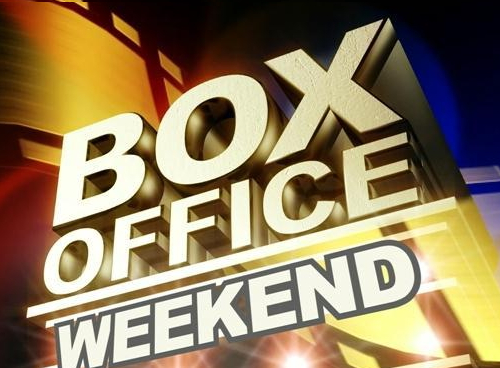 This weekend at the box office, Avengers: Endgame faced an unexpected rival for the #1 spot in the form of Pokémon: Detective Pikachu. It's rare for a video game movie to be reviewed so well and for its debut weekend to come anywhere close to the third weekend of a juggernaut of a blockbuster, but here we are.
History has a knack for repeating itself, and it almost did here. Deadpool 2, a Ryan Reynolds vehicle, ended up outdoing a major Avengers film (Infinity War) at the box office on Weekend #3. And now, Pokémon: Detective Pikachu came dangerously close to dethroning the unstoppable Endgame on its third round, making $58M compared to the superhero crossover's $63M+. (Disney can be thankful that the Deadpool film franchise is on their side now that they've acquired Fox.)
While some were expecting Detective Pikachu to do a little better, the fact of the matter seems to be that Endgame did way above what even Disney were hoping for, and that might have sucked the air out from some of this month's later releases. Either way, we've got what looks to be the first true video game blockbuster, with decent reviews, solid word-of-mouth, and limitless potential for sequels and spin-offs. Warner Bros. might just want to pick a less competitive release spot next time.
Meanwhile, Endgame has managed to become the highest-grossing Marvel Cinematic Unvierse movie this weekend as of Saturday, topping Black Panther and Avengers: Infinity War in one fell swoop. With Endgame's global box office in mind, it's cleared the $2.4B mark this weekend and will clear $2.5B before next weekend. At the current pace, it should top Avatar's global total by the end of its run, but it's looking like it's going to be closer than some people were expecting after the film's insane opening weekend. Memorial Day Weekend ought to give the movie a big boost domestically, but the film will no doubt top Avatar's total in the United States and Canada.
Of the weekends other new releases, The Hustle, the gender-swapped remake of Dirty Rotten Scoundrels, managed to score the best out of them with a sub-$14M three-day total. While the budget on this film isn't clear at this time, the movie did manage to slightly outdo initial expectations for the weekend, even with unfavorable reviews. Coming well below expectations are Poms and Tolkien, the latter of which is Disney's first Fox Searchlight release since they acquired Fox's entertainment assets. The former, conversely, is the second big disappointment for STX after UglyDolls didn't do all that well last weekend, although if it's of any consolation, the animated film had a decent hold this weekend. With the fourth Avengers movie making as much as it has, Disney probably aren't losing any sleep over it, although STX should have reasons to be concerned.
The Top Twelve box office performances for the three-day weekend can be summarized as follows (bolded titles are new releases):
Avengers: Endgame (Disney/Marvel Studios) – $63.054M Weekend/$723.499M Total; 57.2% Drop.
Pokémon: Detective Pikachu (Warner Bros./Legendary Pictures) – $58M Weekend.
The Hustle (United Artists Releasing/Metro-Goldwyn-Mayer) – $13.536M Weekend.
The Intruder (Sony Pictures/Screen Gems) – $6.6M Weekend/$20.975M Total; 39.2% Drop.
Long Shot (Lionsgate Entertainment) – $6.125M Weekend/$19.736M Total; 37.1% Drop.
Poms (STX Films/Entertainment One) – $5.11M Weekend.
UglyDolls (STX Films) – $3.92M Weekend/$14.272M Total; 54.4% Drop.
Breakthrough (Disney/20th Century Fox) – $2.466M Weekend/$37.106M Total; 36.9% Drop.
Tolkien (Disney/20th Century Fox/Fox Searchlight) – $2.153M Weekend.
Captain Marvel (Disney/Marvel Studios) – $1.813M Weekend/$423.777M Total; 57.7% Drop.
The Curse of La Llorona (Warner Bros./New Line) – $1.8M Weekend/$51.4M Total; 51.4% Drop.
Shazam! (Warner Bros./New Line/DC Films) $1.065M Weekend/$137.133M Total; 57.5% Drop.
Captain Marvel, Shazam!, The Curse of La Llorona, Avengers: Endgame, and Pokémon: Detective Pikachu are now playing in theaters.

Grant Davis is a freelance writer who has covered entertainment news for more than four years. His articles have frequently appeared in Star Wars News Net as well as as other entertainment-related websites. As someone who grew up on Star Wars and comic book movies, he's completely thrilled with the current era of genre entertainment.