Mysterio Rescues Spider-Man in New 'Far From Home' Clip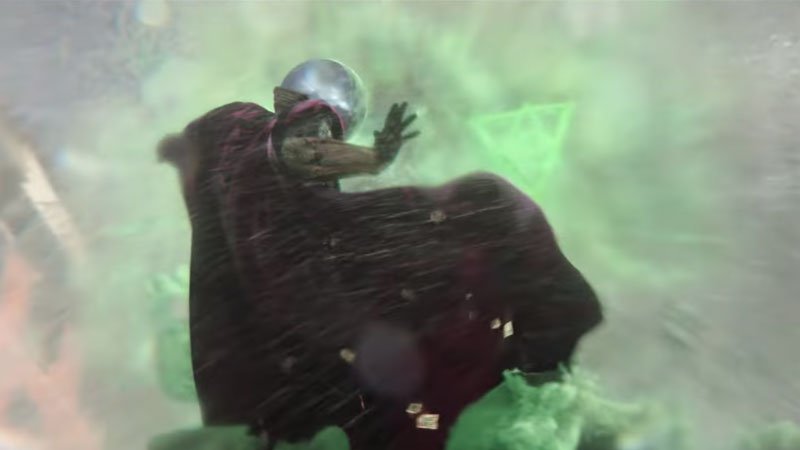 The latest Spider-Man: Far From Home clip has Peter Parker rush off to find a place where he can suit up without anyone noticing, only to get clobbered by Hydro-Man. But to his surprise, Mysterio swoops in to save his skin.
The action sequence is set in Venice, Italy, and it appears as though this is the first time that our hero has a run-in with both the Elementals and Mysterio. The scene starts with Michelle Jones noticing that something's up with the water, and before she can react, a gigantic creature made up of water surfaces. Knowing the immediate danger that they are in, Peter tells Ned to shoo his friends away and makes use of some fancy footwork to evade Hydro-Man. But before he can get to his suit, he's knocked on his back and left at the creature's mercy… But Mysterio arrives to stop the monster, making use of sorcery and fancy technology alike. The clip can be seen below:
It looks like there are clear chunks of this scene that are edited out to keep it under a minute on the broadcast, but the action on display here seems to indicate that the creative team working on Far From Home are managing to greatly outdo the action choreography that was seen in Spider-Man: Homecoming. Here's hoping that things only get better from this point on.
The film's synopses are as follows:
Following the events of Avengers: Endgame, Spider-Man must step up to take on new threats in a world that has changed forever.

Peter Parker returns in Spider-Man: Far From Home, the next chapter of the Spider-Man: Homecoming series! Our friendly neighborhood Super Hero decides to join his best friends Ned, MJ, and the rest of the gang on a European vacation. However, Peter's plan to leave super heroics behind for a few weeks are quickly scrapped when he begrudgingly agrees to help Nick Fury uncover the mystery of several elemental creature attacks, creating havoc across the continent!
Spider-Man: Far From Home will be released on July 2, 2019.

Grant Davis is a freelance writer who has covered entertainment news for more than four years. His articles have frequently appeared in Star Wars News Net as well as as other entertainment-related websites. As someone who grew up on Star Wars and comic book movies, he's completely thrilled with the current era of genre entertainment.