Disney and Fox Reveal Massive Schedule Overhaul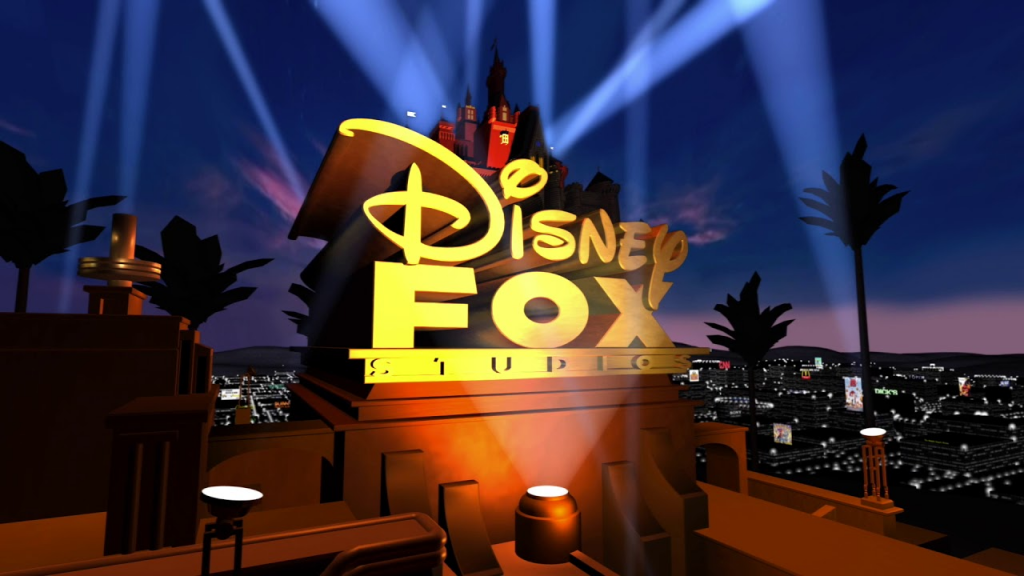 With the Disney-Fox merger complete, the company recently did a bit of house-cleaning before taking their next steps forward. And as of yesterday, they have officially revealed a ton of updates to its game plan ranging from now until 2027(!) for content from their major outlets.
To cut to the chase, here is the current schedule that Disney and Fox have collectively unveiled as of this week (note that this does not include releases that have yet to be scheduled, such as Fox Searchlight's Jojo Rabbit):
Tolkien – 5/24/19
Aladdin – 5/24/19
Dark Phoenix – 6/7/19
Toy Story 4 – 6/21/19
Stuber – 7/12/19
The Lion King – 7/19/19
The Art of Racing in the Rain – 8/9/19
Ready or Not – 8/23/19
Ad Astra – 9/20/19
The Woman in the Window – 10/4/19
Maleficent: Mistress of Evil – 10/18/19
Ford v. Ferrari – 11/15/19
Frozen II – 11/22/19
Star Wars Episode IX: The Rise of Skywalker – 12/20/19
Spies in Disguise – 12/25/19
Underwater – 1/10/20
Kingsman: The Great Game – 2/14/20
The Call of the Wild – 2/21/20
Onward – 3/6/20
Mulan – 3/27/20
The New Mutants – 4/3/20
Untitled Marvel Studios Movie I – 5/1/20
Artemis Fowl – 5/29/20
Untitled Pixar Animation I – 6/19/20
Free Guy – 7/3/20
Bob's Burgers – 7/17/20
Jungle Cruise – 7/24/20
The One and Only Ivan – 8/14/20
Death on the Nile – 10/9/20
Untitled Marvel Studios Movie II – 11/6/20
Ron's Gone Wrong – 11/6/20
Untitled Disney Animation I – 11/25/20
West Side Story – 12/18/20
Cruella – 12/23/20
Untitled Marvel Studios Movie III – 2/12/21
Nimona – 3/5/21
Untitled Disney Live Action I – 3/12/21
Untitled Marvel Studios Movie IV – 5/7/21
Untitled Disney Live Action II – 5/28/21
Untitled Pixar Animation II – 6/18/21
Indiana Jones 5 – 7/9/21
Untitled Disney Live Action III – 7/30/21
Untitled Disney Live Action IV – 10/8/21
Untitled Marvel Studios Movie V – 11/5/21
Untitled Disney Animation II – 11/24/21
Avatar 2 – 12/17/21
Untitled Disney Live Action V – 12/22/21
Untitled Marvel Studios Movie VI – 2/18/22
Untitled Pixar Animation III – 3/18/22
Untitled Marvel Studios Movie VII – 5/6/22
Untitled Disney Live Action VI – 5/27/22
Untitled Pixar Animation IV – 6/17/22
Untitled Disney Live Action VII – 7/8/22
Untitled Marvel Studios Movie VIII – 7/29/22
Untitled Disney Live Action VIII – 10/7/22
Untitled Disney Live Action IX – 11/4/22
Untitled Disney Animation III – 11/23/22
Untitled Star Wars I – 12/16/22
Untitled Disney Live Action X – 2/17/23
Avatar 3 – 12/22/23
Untitled Star Wars II – 12/20/24
Avatar 4 – 12/19/25
Untitled Star Wars III – 12/18/26
Avatar 5 – 12/17/27
Again, like last time, there's a lot to take in here. Let's start by what's been taken off of the schedule: Gambit, along with the remaining untitled Fox-Marvel projects that had their dates reserved, are no longer moving forward. Gambit itself had been going through varying stages of development hell since 2014, and at this point it was clear that it wasn't going to get made. The other Fox-Marvel movies were predictable casualties as well, given that Marvel have plans to completely reboot everything that's not Deadpool in order to fit into the ever-expanding Marvel Cinematic Universe… In about five years, anyway. Meanwhile, Kingsman, which is a series based on a Marvel Comics label, will continue to get new content developed for it under Fox, starting with the 1910s-era prequel Kingsman: The Great Game.
Next up is some information about Disney's plans for December dominance, which start by delaying the Avatar sequels again and having them release every other December starting in 2021. At this point, it's likely that all four sequels will be completely filmed before the first sequel has been released. (In Cameron's own words: "Busy on set, so no time to hang around but just dropping in to share the news — Sivako!") In the years between the Fox movies, there will be three Star Wars installments of an unknown series (as it's not clear if they're tied to Rian Johnson's trilogy or the trilogy from the Game of Thrones showrunners at this time; both series are said to be interconnected somehow). The creatives involved with Star Wars have indicated that the films would be on hiatus between the release of The Rise of Skywalker and whatever comes next, but it seems like that break will only be three years instead of longer. In the meantime, lots of Star Wars television is expected to reach Disney+.
Other changes of note include the decision to move the X-Men spin-off The New Mutants to April 2020, a full two years after its original planned release date (and, as of right now, it's not clear if the movie will get reshoots or not with this third delay in mind). One of the unknown Marvel movies moved from July 2021 to February earlier in the year. December 2020 will see the release of West Side Story from Fox and Cruella from Disney. The Art of Racing in the Rain was moved forward, while Ad Astra was pushed back four months, and Ready or Not was added to the schedule. Spies in Disguise will release on Christmas 2019, while The Call of the Wild will vacate that space for February 2020. Underwater will be the first Fox film of 2020 by releasing in January.
As it stands, it looks a lot like the partnership between Disney and Fox is going to end up paying off in a big way for both companies. Together, they will bring home a solid chunk of the annual box office across the world, all while being able to establish themselves as a huge player in the Streaming Wars to come.

Grant Davis is a freelance writer who has covered entertainment news for more than four years. His articles have frequently appeared in Star Wars News Net as well as as other entertainment-related websites. As someone who grew up on Star Wars and comic book movies, he's completely thrilled with the current era of genre entertainment.