Ron Howard Developing 'Willow' Sequel Series for Disney+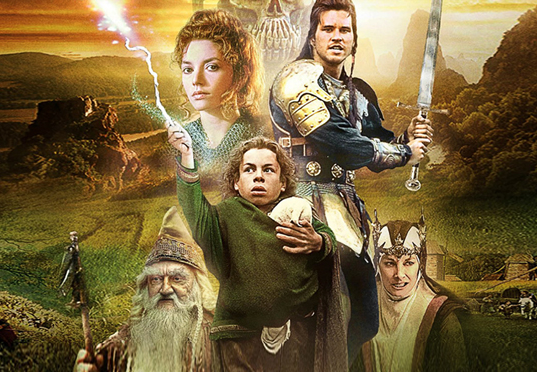 Willow is one of the few Lucasfilm intellectual properties not related to Star Wars or Indiana Jones that has received consistent adoration from a cult group of Lucasfilm fans. Now, news has arrived suggesting that the movie might just get a sequel miniseries for Disney+.
About a year ago, Solo: A Star Wars Story director Ron Howard told fans that he was having conversations with Lucasfilm about a continuation of the story started in the 1988 Tolkien-inspired high fantasy movie. Howard previously directed the original Willow, and stated that he would be more than happy to revisit that world in whatever capacity was available. With a traditional theatrical release for a sequel seeming unlikely due to the original film's middling performance, Disney+ seemed like it could be a good fit instead… And it might actually happen!
Variety has learned that, while speaking on MTV's Happy Sad Confused podcast, Howard revealed that the discussions he alluded to about a year previously were still ongoing. Warwick Davis would return as Willow Ufgood if such a series got greenlit (with Val Kilmer indicating that he'd be happy to return as Madmartigan), and Howard personally noted that he'd be excited to see what he and the team at Lucasfilm could do with an older version of the character. You can listen to the relevant segment of the podcast below:
DISNEY+ is developing a WILLOW series based on a pitch by @JonKasdan. It's a continuation and would feature @WarwickADavis. Straight from @RealRonHoward's mouth to a greenlight please!!! You in, @valkilmer? pic.twitter.com/az4NZllEYf

— Josh Horowitz (@joshuahorowitz) May 1, 2019
In addition, Making Star Wars has shared a rumor that the story of the Willow sequel will involve the daughter of the titular character (although it's not clear if the show would be about Elora Danan, Mims Ufgood, or a new character). Jonathan Kasdan is said to have shifted gears from working on the fifth Indiana Jones film to this pitch, which would represent the second time that he's collaborated with Howard after Solo.
As of right now, there are no official Willow projects in development at Lucasfilm, although Lucasfilm are invested in creating a lot of content for Disney+.

Grant Davis is a freelance writer who has covered entertainment news for more than seven years. His articles have frequently appeared in Star Wars News Net as well as as other entertainment-related websites. As someone who grew up on Star Wars and comic book movies, he's completely thrilled with the current era of genre entertainment.