RUMOR: 'Indiana Jones 5' Getting Another Rewrite From Dan Fogelman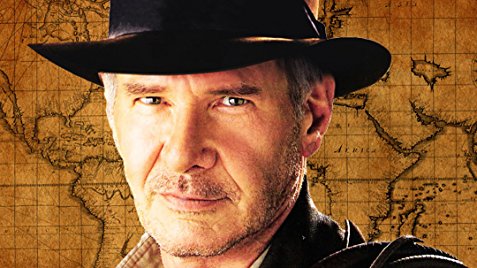 The long and winding road to Indiana Jones 5 continues, as the intended final outing for Harrison Ford's titular adventurer is getting yet another rewrite. Originally set to be written by Indiana Jones and the Kingdom of the Crystal Skull scribe David Koepp before being taken over by Jonathan Kasdan (one of the writers behind Solo: A Star Wars Story, and the son of Raiders of the Lost Ark scribe Lawrence Kasdan), and now it's getting a revision from Dan Fogelman, creator of This is Us.
Making Star Wars reports that sources that told them accurate information about the development of Rogue One: A Star Wars Story have returned to give them an update on the progress of the final chapter of the Indiana Jones story. According to them, it appears as though Kasdan's take on the movie would have involved a search for a Nazi train full of gold and priceless artifacts (based on a Polish urban legend) hidden in a series of mines. However, it seems as though Fogelman (who MSW insist is the current writer of the film) is not using this script, as the MacGuffin he is said to be using is something new altogether. Kasdan himself is still very much involved at Lucasfilm, apparently working on a planned Willow sequel for Disney+.
One thing seems to be clear at this point: Steven Spielberg and company are likely going to keep the next movie as grounded, or at least as grounded as it can be when the series involves surviving a massive waterfall inside an inflatable boat, or living through a point-blank nuclear explosion by hiding inside an emptied refrigerator. We probably won't hear anything about "the space between spaces" or skeletal aliens. Spielberg has indicated that, following this film, he's open to the franchise continuing in a Creed-like fashion with a female adventurer taking the center stage.
Indiana Jones 5 is set to release on July 9, 2021.

Grant Davis is a freelance writer who has covered entertainment news for more than four years. His articles have frequently appeared in Star Wars News Net as well as as other entertainment-related websites. As someone who grew up on Star Wars and comic book movies, he's completely thrilled with the current era of genre entertainment.