First Clips Released for Disney's 'Aladdin'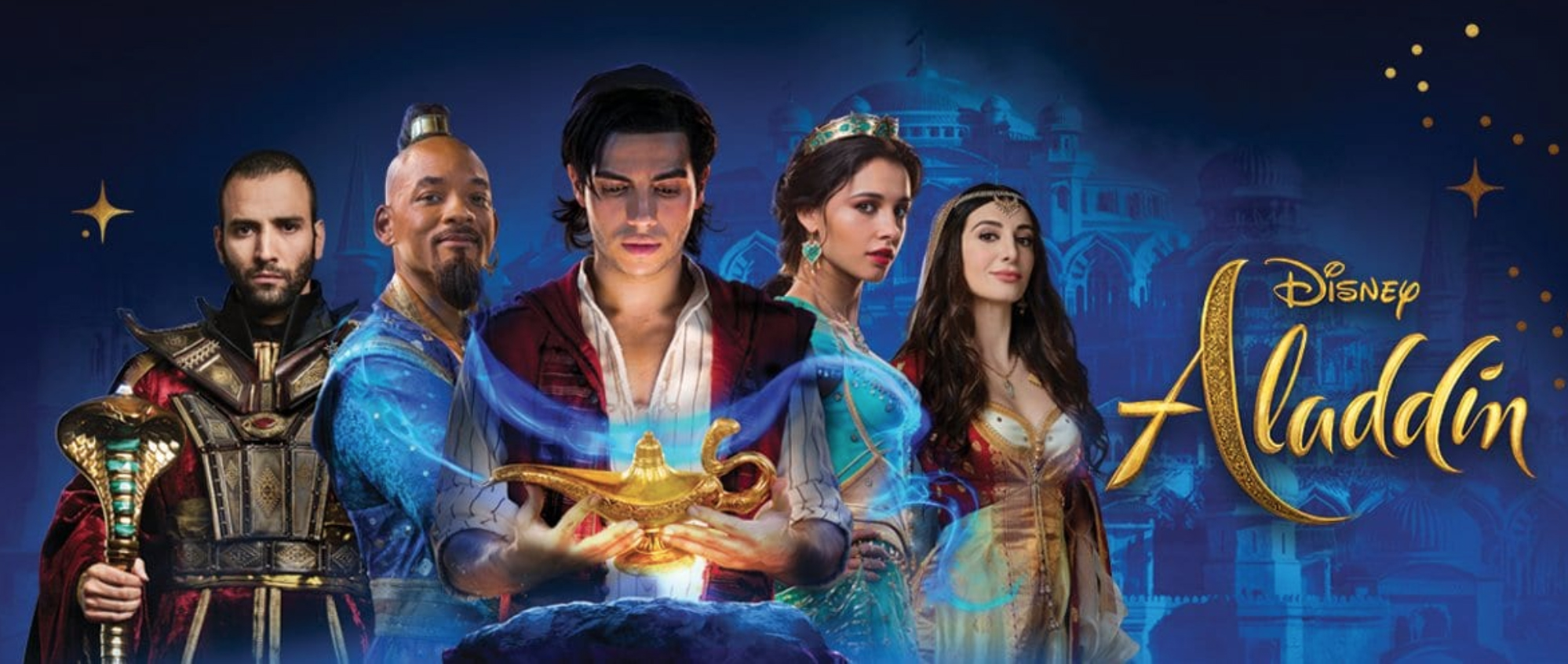 With Disney's live action retelling of Aladdin due to hit cinemas in just over two weeks, the studio has released two clips from the upcoming musical. The first showcases the young hero discussing his first wish with Will Smith's Genie, and the second promises a magic carpet ride like none you've seen before.
The first clip expands on a scene from the film's trailer, as Aladdin (Mena Massoud) asks Genie (Will Smith) if he can make him a prince. In the short scene Smith's Genie tries to teach the young street rat that he must be specific with his wishes. It's fun scene as a humorous moment between Aladdin and Genie delivers a key piece of exposition that fans of the original know comes into play with Jafar during the film's climax.
But the second clip is my favorite. Set in Jasmine's chambers, Aladdin – now Prince Ali – asks her on a magic carpet ride, the scene plays out quite differently to the original film where the spirited princess told Ali to "go jump off a balcony". Perhaps this version of Aladdin has actually taken Genie's advice to be himself. In The Art and Making of Aladdin, set director Tina Jones notes that Jasmine's chambers "needed to look like she's spent a lot of time there because she's essentially a prisoner in her room." The books and maps that clutter her room reflect not just the education and intelligence of Naomi Scott's Jasmine, but also her longing to see the world beyond the palace walls.
Menken's music has always been magical to me, it is the music of my childhood, and I just loved hearing the new orchestration of "To Be Free" woven into the beginning of the scene. It's a theme that's been used for both Jasmine and Genie in the past, and I'm really happy to hear it return here. And, of course, we can hear the beginnings of the iconic "A Whole New World" as the clip ends.
The previews for Aladdin have gone from strength to strength since Disney released the full trailer back in March. Guy Ritchie was certainly an unconventional choice to helm a live action Disney musical but it's definitely looking like he's pulled it off.
Aladdin opens on May 24, 2019. Tickets are on sale now.