'WandaVision' Starts Filming in Autumn 2019 for a 6-Episode Run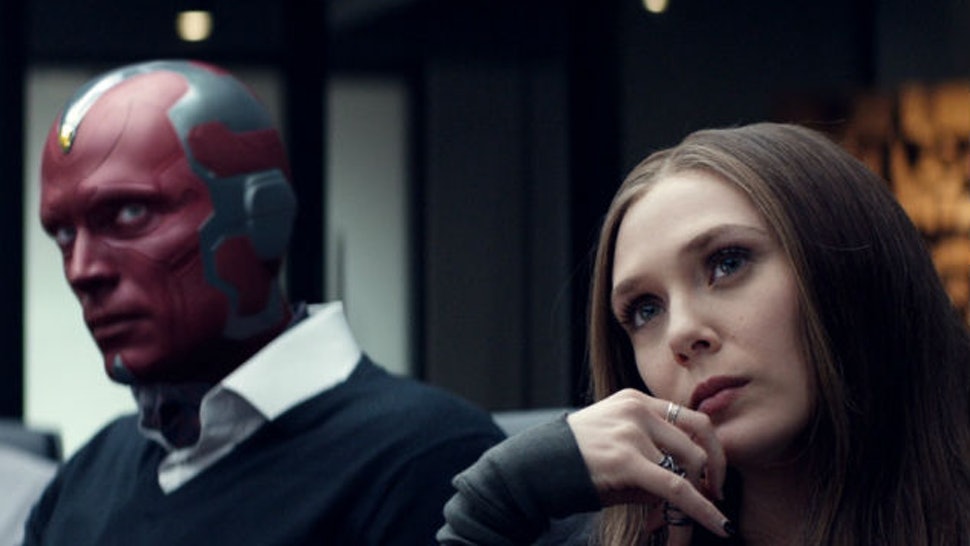 Elizabeth Olsen, who plays Scarlet Witch it the Marvel Cinematic Universe films, explains the game plan for the WandaVision television series being developed for Disney+. Olsen has appeared in a supporting role in 5 movies thus far: Captain America: The Winter Soldier, Avengers: Age of Ultron, Captain America: Civil War, Avengers: Infinity War, and Avengers: Endgame, and now she will be co-starring in a new project alongside Paul Bettany's Vision.
Recently, at the premiere of Avengers: Endgame, Olsen was asked about the miniseries for details. Olsen noted that WandaVision will start filming in Autumn 2019 and that the show would draw influence from multiple stories, but would also go in wildly unexpected directions so as to be unpredictable. One scene, she noted, resembled a black-and-white 1950s sitcom. The series will be approximately six hours, which should translate to about six or seven episodes.
Elizabeth Olsen makes up a theme song on the fly for upcoming Disney+ series 'WandaVision' https://t.co/LhW7Tcpdok #AvengersEndgame pic.twitter.com/TvUJPsJP2g

— Variety (@Variety) April 24, 2019
Avengers: Endgame spoilers follow this point.
If you've seen Endgame, then you should know that it's no secret that Wanda Maximoff makes a big return at the climax of the film. However, her romantic partner and fellow superhero, The Vision, does not, as he was destroyed at the very end of Avengers: Infinity War so that Thanos could take the Mind Stone embedded in his head so he could complete the Infinity Gauntlet. Vision's absence is even explicitly noted at the end, where Wanda explains that she feels that he's still with her in spite of being gone. So it seems likely that WandaVision will at least start with Scarlet Witch trying to utilize her reality-altering powers to bring him back in some way, shape, or form, and the rest of the series will explore the consequences of her actions.
WandaVision is currently in development for Disney+. The series is expected to arrive sometime in the service's second year of operation, and will have Captain Marvel and Black Widow scribe Jac Schaefer serving as the showrunner for the series.

Grant Davis is a freelance writer who has covered entertainment news for more than four years. His articles have frequently appeared in Star Wars News Net as well as as other entertainment-related websites. As someone who grew up on Star Wars and comic book movies, he's completely thrilled with the current era of genre entertainment.