RUMOR: Marvel Developing 'Glyph' Series for Hulu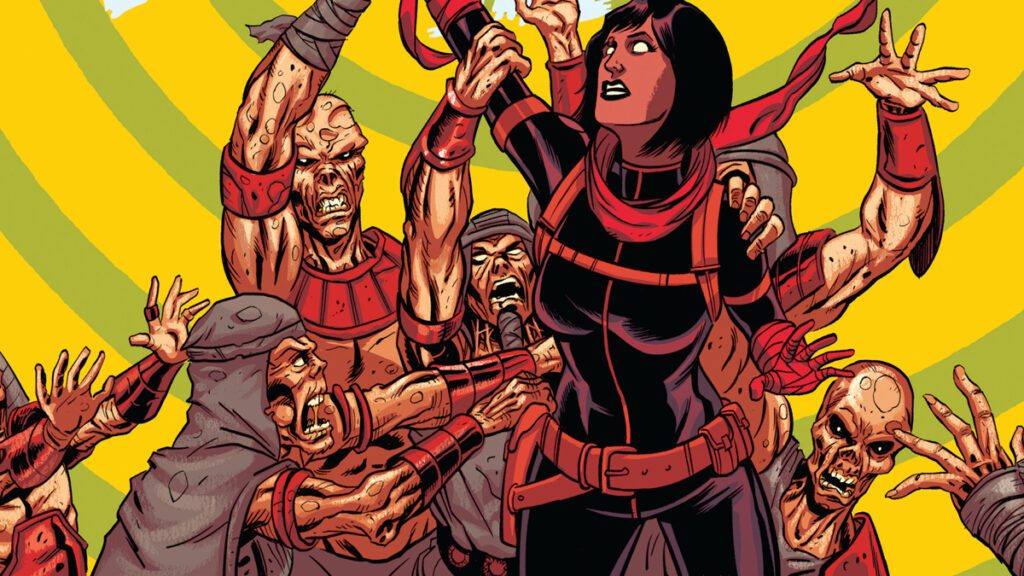 Marvel just announced the development of two horror series for Hulu, but rumor has it that there's already a third one on the way, starring Glyph, a fairly new character introduced back in 2015.
Recently, DanielRPK stated that there are rumors going around indicating that the Howling Commandos of S.H.I.E.L.D. character Glyph could be getting her own series. He shared this information through his Patreon, and as of earlier today, he's got two out of three scoops down:
Now Glyph is all that's left… pic.twitter.com/UfeS7XBn8P

— Daniel Richtman (@DanielRPK) May 1, 2019
MCU Cosmic is backing DanielRPK up by corroborating these same rumors, noting that it seems entirely possible that Marvel TV could be setting up a crossover series akin to what Netflix did with The Defenders. Considering that the character's primary appearance was in Howling Commandos of S.H.I.E.L.D., a series that was cancelled after only six issues, Glyph is an interesting choice of a character to focus on, to say the least. She's also one that would emphasize Marvel's commitment to diversity going forward, as Glyph (real name Nadeen Hassan) is a young Egyptian-American woman. She has the power to summon ancient Egyptian spirits that she can control, which would be interesting to see realized in a live-action format. She also has the obligatory ability of super-strength, for whatever reason.
Focusing on an character with an occult Egyptian set of powers may actually pave the way for Moon Knight, an intellectual property that Kevin Feige has said that he's open to bringing to live-action. While that character might not appear in any of the Hulu shows that are being developed, the show could still lay the groundwork for his eventual inclusion if that's the route that Marvel want to take. As of right now, the TV and movie sides of the Marvel Cinematic Universe are largely unconnected, although fans of both got thrown a bone in the form of Agent Carter's Edwin Jarvis (portrayed by James D'Arcy) making a cameo appearance in Avengers: Endgame.
Both Ghost Rider and Helstrom are set to arrive exclusively to Hulu in 2020. Glyph may or may not be joining them.

Grant Davis is a freelance writer who has covered entertainment news for more than four years. His articles have frequently appeared in Star Wars News Net as well as as other entertainment-related websites. As someone who grew up on Star Wars and comic book movies, he's completely thrilled with the current era of genre entertainment.