Movies Coming Out This Week: 'Long Shot'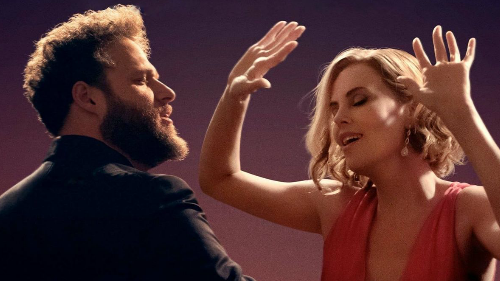 Avengers: Endgame destroyed all kinds of box office records this past weekend, and though it is surely going to continue raking in an impressive amount of money during its second week in theaters, there are still other movies playing if you're interested in watching something that isn't superhero related… Some of which include a comedy, an animated movie, and a psychological thriller. Although it's a long shot for any of these movies to come close during Endgame's sophomore outing, you might just find something of interest if you want to get away from the crowds.
Long Shot
Long Shot has gotten shuffled around a bit for the past couple of months. Originally slated to be released on February 8, the film was pushed back to June 7 following positive test screenings and encouraging word-of-mouth from a South by Southwest premiere. However, the film was moved up to its final release date of May 3.
Jonathan Levine (director of 50/50 and Warm Bodies) has been attached to this comedy since 2017, back when it was originally titled Flarsky. The film stars Charlize Theron and Seth Rogen in the lead roles, along with O'Shea Jackson Jr., Andy Serkis, Bob Odenkirk, Alexander Skarsgård, and Randal Park in supporting roles. Boyz II Men and Lil Yachty will make appearances as themselves.
Long Shot currently has an approval rating of 88% on Rotten Tomatoes based on 41 reviews.
Synopsis:
Charlotte Field is one of the most influential women in the world – a smart, sophisticated and accomplished politician who decides to make a run for the presidency. When she unexpectedly runs into Fred Flarsky, a goofy yet free-spirited journalist who she used to baby sit, she impulsively hires him as her speechwriter – much to the dismay of her trusted advisers, since they can clearly see that Fred has a crush on her.
UglyDolls
UglyDolls is a computer-animated musical comedy film based on the plush toys of the same name. David Horvath and Sun-Min Kim, the original creators of the UglyDoll products, were set to execute produce the film when Illumination had acquired the rights back in 2011. But the film rights have since gone to STX Entertainment, who are releasing the project as part of their new "family and animation" division. Robert Rodriguez was once signed on to direct, but the final version of the movie is helmed by Kelly Asbury. Asbury has had a hand in a lot of differing animated projects over the years, but is probably best known for directing Shrek 2, Gnomeo & Juliet, and Smurfs: The Lost Village.
UglyDolls features the voices of Kelly Clarkson, Nick Jonas, Janelle Monáe, Pitbull, Blake Shelton, Wanda Sykes, Gabriel Iglesias, Emma Roberts, Bebe Rexha, Charli XCX, and Lizzo.
Synopsis:
Uglyville is a different town where weirdness is celebrated, strangeness is special, and beauty is embraced as more than meets the eye. But that perception is jeopardized when Moxy and her UglyDoll friends discover Perfection, a town where more conventional dolls receive special training before entering the real world to find the love of a child.
The Intruder
The Intruder is a psychological thriller directed by Deon Tayler, who helmed such films as Traffik, Meet the Blacks, and Supremacy. The film was originally slated for an April 26 release date, but the filmmakers wisely pushed back the release by one week in order to avoid directly competing with Endgame. Considering the lucrative amount of money Endgame raked in last week, I would say that was an incredibly smart move.
The film stars Michael Ealy, Meagan Good, and Dennis Quaid.
Synopsis:
A young married couple buy their dream home in Napa Valley, unaware that the previous owner has a deadly plan to get his property back.
Limited Theatrical Releases/Streaming Releases
Extremely Wicked, Shockingly Evil and Vile
A biographical crime thriller about serial killer Ted Bundy. The film is directed by Joe Berlinger, who is best known for making true crime documentaries. Berlinger released the Netflix docu-series Conversations with a Killer: The Ted Bundy Tapes just earlier this year. This narrative feature film stars Zac Efron as Bundy, along with Lily Collins, Kaya Scodelario, and John Malkovich in supporting roles.
Tell It to the Bees
A drama based on the 2009 novel of the same name. The film stars Anna Paquin as a doctor – who happens to have her own bee colony – that develops a relationship with her young patient's mother during the 1950s.
El Chicano
An action drama written by Joe Carnahan that follows a pair of twin brothers who end up on opposite sides of the law.
Bolden
A musical drama based on the life of cornetist Buddy Bolden, one of the seminal figures in jazz history who was never recorded. The film stars Gary Carr in the titular role, and co-stars Erik LaRay Harvey, Yaya DaCosta, Ian McShane and Michael Rooker.
Clara
A romantic sci-fi film that follows an astronomer whose obsession with searching for signs of intelligent life in the universe leads to the collapse of his own personal life, until he meets an itinerant artist who also has a fascination with the cosmos.
So how many times have you seen Avengers: Endgame in theaters? Do you plan on seeing it again? Do any of these other movies sound appealing to you? Do you think Long Shot, UglyDolls, and The Intruder stand a chance against Endgame's box office dominance? Let us know in the comments section.