Marvel Developing 'Ghost Rider' and 'Helstrom' for Hulu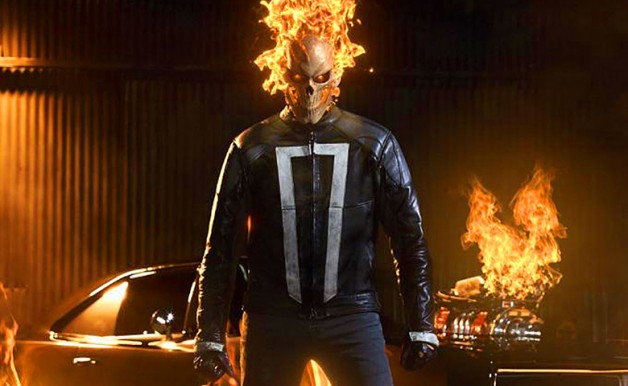 Hulu have just revealed plans to stake a claim on the horror side of the Marvel Cinematic Universe with two new series: Ghost Rider and Helstrom.
Variety has confirmed that the two horror series are being developed for Hulu, being co-productions between Marvel Television and ABC Signature Studios (much like the Netflix series). It's also believed that, should the Marvel Netflix series get revivals at any point, they will find a home on that streaming service, and beyond the MCU, there are five adult animated series set to hit the service involving Marvel characters. Hulu is certainly setting itself up as the premiere location for adult-oriented Marvel content, although the comparatively family-friendly Runaways is the odd name out in this regard.
As for the shows themselves, Ghost Rider is one that MCU fans will already be familiar with due to the character's presence on Agents of S.H.I.E.L.D.'s fourth season. The setting will move to the Texas/Mexico border as the title character fights his darker, demonic impulses while pursuing justice. The project is described as a reboot, but given that Gabriel Luna will be returning as the Robbie Reyes version of the character, what seems more likely to me is that it's a loose continuation of his story from that show without explicitly involving anything from his prior appearance. It remains to be seen if the original Ghost Rider, Johnny Blaze, will make a return, as he had a brief but memorable flashback appearance where he gave a dying Reyes his powers. Unlike Blaze, who rides a motorcycle, Reyes drives a car, though both superheroes have the same set of powers otherwise.
The completely new series of the two announced is Helstrom, which is an intellectual property that has not appeared in the MCU at all. Based on the characters Daimon and Satana Hellstrom, also known as the Hellstorm, the series will follow Daimon and his sister Ana as they discover that they can utilize dark magic and pyrotechnic abilities. With a dark legacy as the children of a notorious serial killer, Daimon and Ana track down and terrorize the worst that humanity has to offer. Ingrid Escajeda and Paul Zbyszewski will executive produce Ghost Rider, while Escajeda will also serve as the showrunner. In addition, Paul Zbyszewski will also serve as the executive producer and showrunner of Helstrom. Marvel TV chief Jeph Loeb will executive produce both shows, alongside his slate of other Marvel TV content.
As of right now, it's not clear what the plan is for the Marvel horror characters, but it seems likely that they could be setting up an eventual crossover akin to The Defenders on Netflix. If so, it seems like Spirits of Vengeance, Midnight Sons, or Howling Commandos seem like they would be decent fits for this kind of a concept.
Both Ghost Rider and Helstrom are set to arrive exclusively to Hulu in 2020.

Grant Davis is a freelance writer who has covered entertainment news for more than four years. His articles have frequently appeared in Star Wars News Net as well as as other entertainment-related websites. As someone who grew up on Star Wars and comic book movies, he's completely thrilled with the current era of genre entertainment.