The Biggest Movie Releases of Summer 2019, Part One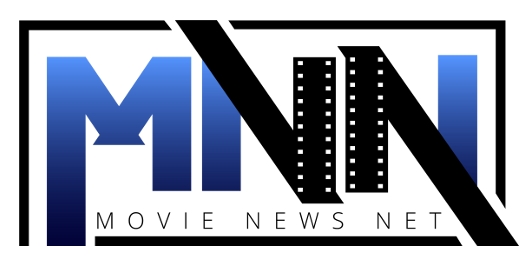 So Avengers: Endgame has arrived, but it won't be the only movie in town to get people headed back to theaters over the next two months…
El Chicano (May 3)
A movie with an all-Latinx cast, El Chicano offers a different take on the superhero movie. When an LAPD detective discovers a link between his brother's supposed suicide and a turf war, he becomes a masked vigilante, seeking justice against the mob boss responsible for his death.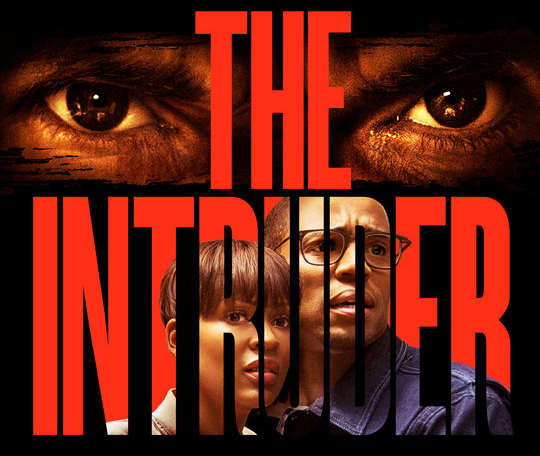 The Intruder (May 3)
A psychological thriller that involves newly-wed couple getting their dream home in California. One problem: there's a killer on the loose who used to own that house, and he wants his property back.
UglyDolls (May 3)
As their name would suggest, the UglyDolls aren't exactly winning any beauty contests. So in this animated adventure, they head out to the town of Perfection in the hopes of making themselves better, only to realize that they're fine just the way that they are when they're met with an icy reception from their neighbors. Along the way, they seek to find new owners, and they also discover that being perfect isn't all it's cracked up to be.
Long Shot (May 3)
In a new romantic comedy, Seth Rogen plays an unemployed, self-destructive journalist seeks out a romantic relationship with his former babysitter from his childhood (played by Charlie Theron). She just so happens to be the Secretary of State now.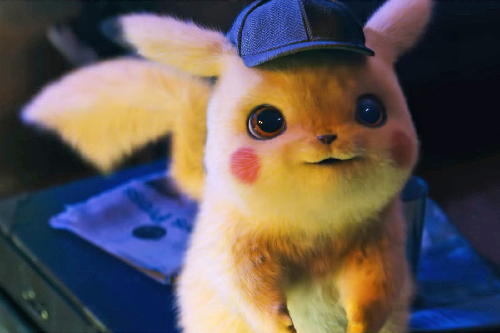 Pokémon: Detective Pikachu (May 10)
In a video game movie that looks like it might actually be really good, the son of a respected police detective discovers that he's inexplicably able to communicate with a Pikachu that frequently worked with his father. When the man goes missing, the son and his Pokémon pal put their heads together on a comedic neo-noir adventure as they discover a plot that could put both of their worlds at risk.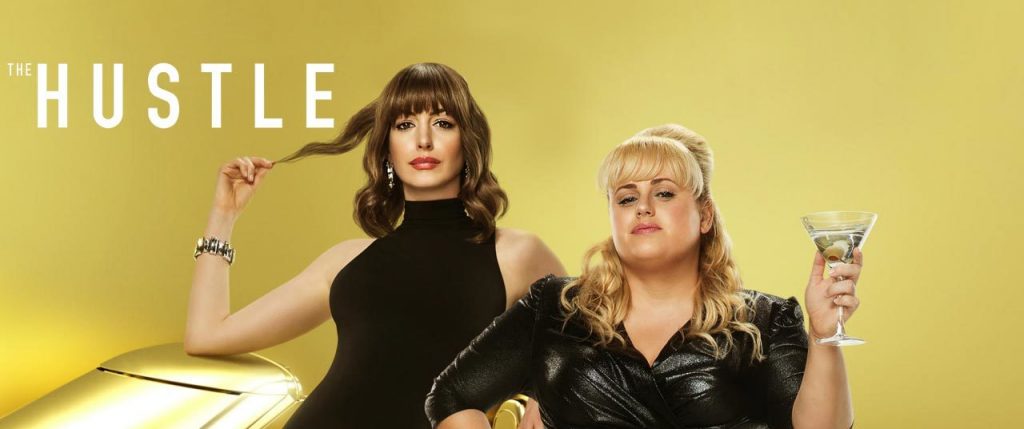 The Hustle (May 10)
A gender-flipped spiritual remake of Dirty, Rotten Scoundrels. After being swindled by a pair of men, two women plot to swindle them back.
Poms (May 10)
A group of retirement-aged women decide that it's not too late to fulfill their old dreams of becoming cheerleaders, so that's just what they do in this comedy dance film.
A Dog's Journey (May 17)
A direct sequel to A Dog's Purpose, the titular dog goes on a mission to reunite with his owner's granddaughter, going through multiple lifetimes to be with his new owner. This movie's release date quite ironically arrives opposite to a movie franchise which starts as a result of a dog getting killed…
John Wick: Chapter 3 – Parabellum (May 17)
After breaking The Continental's rules, John Wick is in deep trouble as he's got a very high price on his head. He has to escape from New York City as many of the world's greatest assassins come to collect a massive bounty in the latest installment of the run-and-gun action series.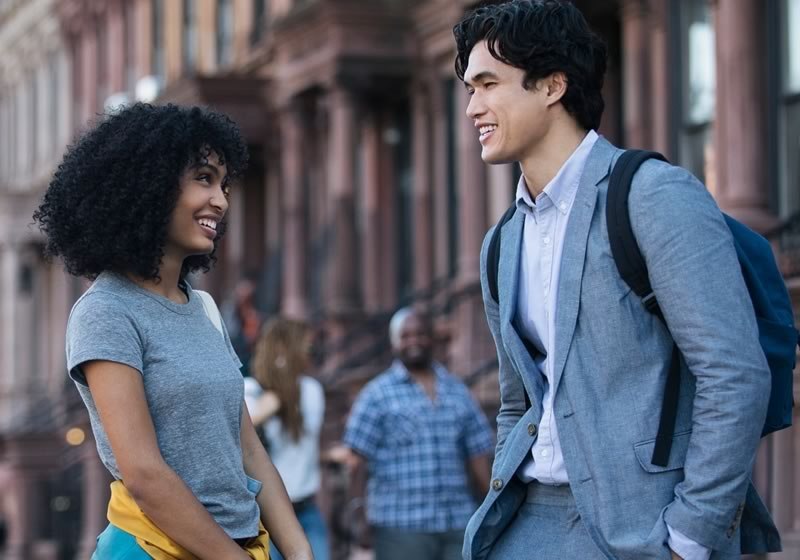 The Sun is Also a Star (May 17)
When a young quantum physics student meets a foreign exchange student, the two quickly find themselves romantically-involved against all odds… Even as she ends up facing the risk of being deported from her home.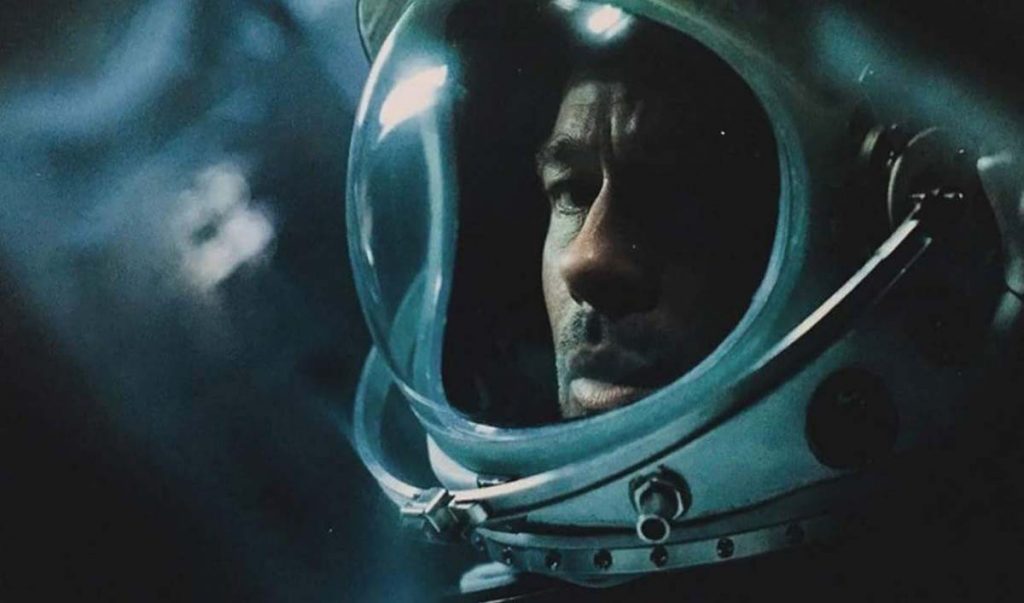 Ad Astra (May 24)
Twenty years after his dad left for Neptune in search of extraterrestrial life, an astronaut travels the solar system in hopes of finding clues about what went wrong. Obviously, with zero footage released or promotional material of any kind, there's no way that it's making this release date… Which would suit Fox's new owner, Disney, just fine, since they have a movie of their own hitting this release date.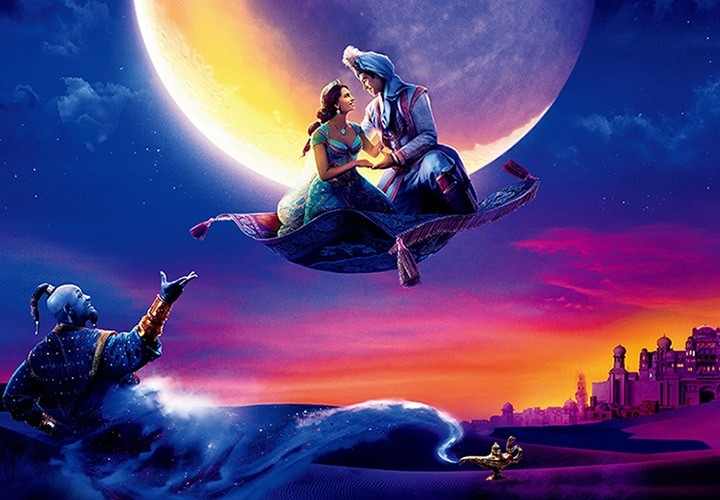 Aladdin (May 24)
This movie, to be exact. In another live-action remake of an animated property, Aladdin tells the story of a man who's able to fake his way to the top in order to get a shot at courting a princess. But Aladdin himself soon realizes that it takes more than riches to be worthy of someone's heart.
Brightburn (May 24)
In this dark subversion of the Superboy concept, a married couple that work on a farm are blessed with an extraterrestrial son, who they give the alliterative name Brandon Breyer. But after being told about how he's destined for great things and feeling alienated by his peers, Breyer gets a different idea about the sort of masked figure he'd like to become. Ultimately lacking the sort of moral compass that a future Superman would need, Breyer becomes the world's first supervillain. Brightburn is a horror movie showing how lucky the realm of comic books are that the story of an alien refugee child arriving on Earth to a loving family usually ends better for everyone involved.
Booksmart (May 24)
Two academically-gifted students decide that they need to make up for lost time having fun with their peers, and the two plan a single-night cram session of fun to make up of four years of constant study.
Godzilla: King of the Monsters (May 31)
Five years after Godzilla saved San Francisco from two dangerous Titans, the world has been on edge in the event that more hostile Titans walk the planet. Monarch finds itself tasked with keeping humanity alive as several titans – some friendly, others hostile – rise to reclaim their world.
Ma (May 31)
Octavia Spencer plays the seemingly cool older lady in a neighborhood occupied by partying teenagers, she offers hospitality to a group of teens as long as they follow a specific set of rules. Being a psychological thriller, it doesn't take long for things to go awry and for the teens to find a way out of her obsessive watch.
Rocketman (May 31)
An Elton John musical biopic starring Taron Egerton. What's not to love?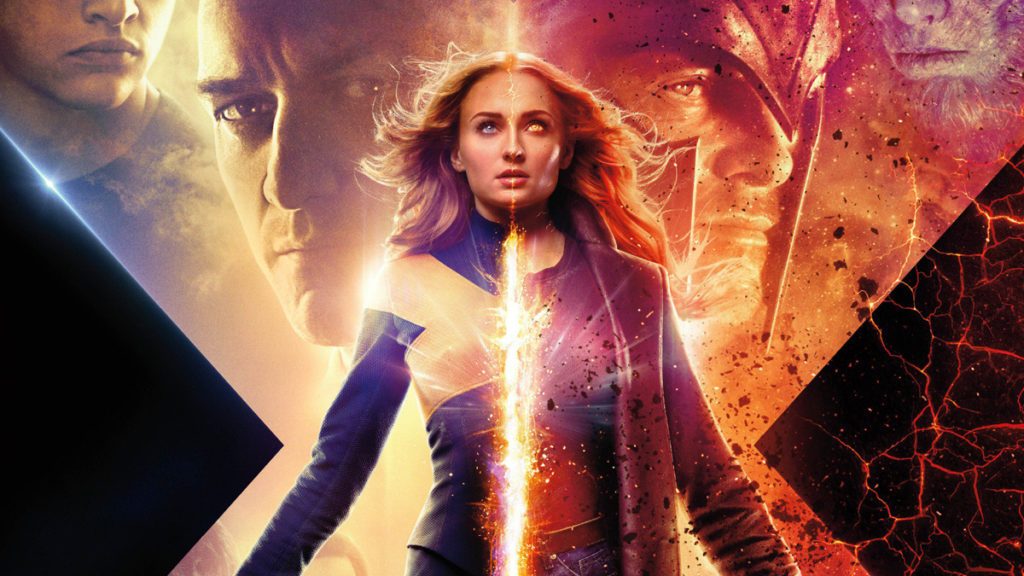 Dark Phoenix (June 7)
In this kinda-sorta remake of X-Men: The Last Stand, Jean Grey loses control of her powers, and the team has to struggle between deciding if she can be saved, or if she's too dangerous to keep aive. This is explicitly stated to be the last X-Men movie in the original continuity before Marvel Studios reboots the franchise about five years from now.
Late Night (June 7)
A dramedy focused on a struggling late-night talk show host who hires a female writer to spice up the program in the hopes that an increase in ratings will save the show.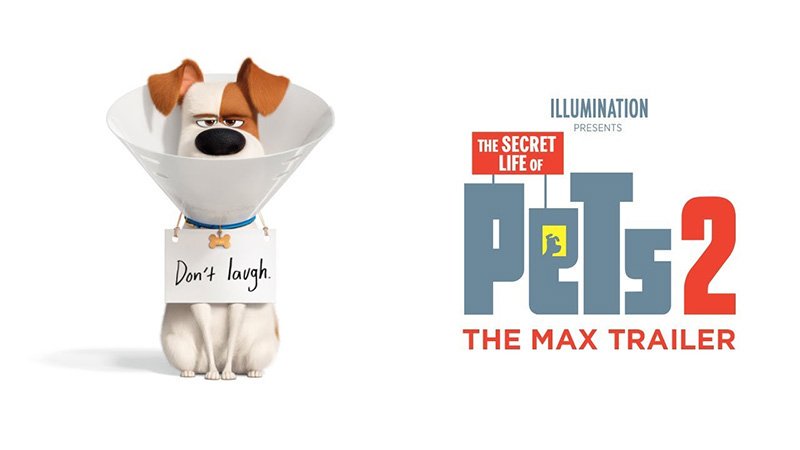 The Secret Life of Pets 2 (June 7)
In a new story about what pets are up to when their owners aren't around, Max becomes overprotective of his owner's new child, while his pals Gidget and Snowball engage in hijinks of their own.
Men In Black: International (June 14)
In I Can't Believe it's not a Sequel to Thor: Ragnarok!, a new MIB team (made up of Tessa Thompson, Chris Hemsworth, and Liam Neeson) from the London division of the organization have to work together to solve international extraterrestrial incidents.
Shaft (June 14)
Three generations of men named John Shaft (portrayed by Richard Roundtree, Samuel L. Jackson, and Jesse Usher) join forces when the youngest Shaft's best friend is mysteriously murdered. Detective work and a smooth theme song ensue.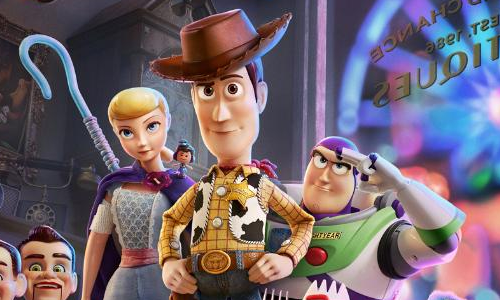 Toy Story 4 (June 21)
When Bonnie creates a new toy for her art class, it undergoes an existential crisis and runs away. While tracking Forky down, Woody reunites with his long-lost old flame Bo Peep, who now lives in a small town with tons of other forgotten toys. Buzz and the others come in as they all get new perspectives about what it means to be a toy.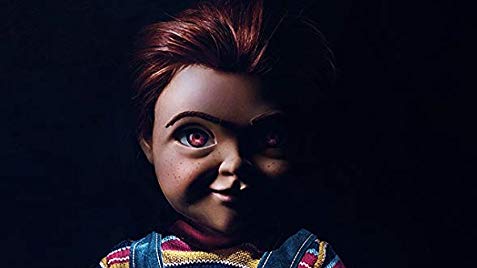 Child's Play (June 21)
Here's another ironic match-up, considering that this is going up against Toy Story 4. In a reimagined version of the darkly-comedic slasher franchise, an AI-controlled toy (voiced by Mark Hamill) gets murderous inclinations toward his new owners.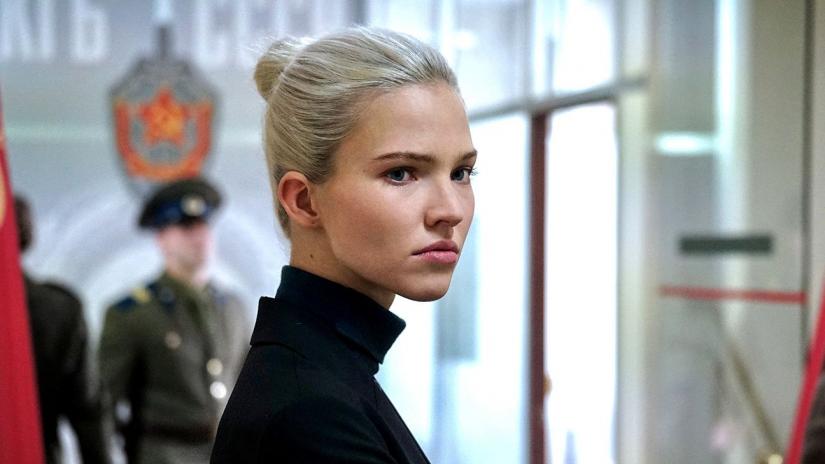 Anna (June 21)
In the latest action flick from French director Luc Besson, one of the world's most beautiful women is hiding a deadly secret that will allow her to become one of the world's greatest assassins.
Annabelle Comes Home (June 28)
After Annabelle has caused too many supernatural shenanigans for their liking, Ed and Lorraine Warren lock the possessed doll up. Unfortunately, that doesn't work all too well, and the evil doll ends up taking advantage of all the evil artifacts that the Warrens own, butting their daughter's life at risk.
Yesterday (June 28)
In a musical comedy from Danny Boyle, a struggling songwriter wakes up one day to find that he's the only person in the world who remembers the hits of The Beatles after a mysterious blackout. Repurposing their old hits as his own songs, the singer rapidly ascends to superstardom, but in doing so, he risks losing his connection to the first person who believed in him, the woman he loves.
What movies are you looking forward to? Let us know in the comments below.

Grant Davis is a freelance writer who has covered entertainment news for more than four years. His articles have frequently appeared in Star Wars News Net as well as as other entertainment-related websites. As someone who grew up on Star Wars and comic book movies, he's completely thrilled with the current era of genre entertainment.