RUMOR: Christoph Waltz Returning as Ernst Stavro Blofeld in 'Bond 25'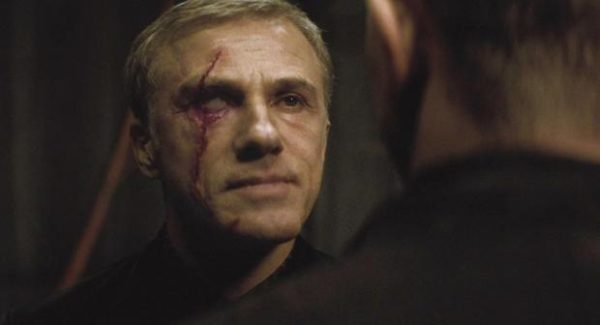 In a plot twist that everyone saw coming in Spectre, it turned out that Christoph Waltz's supposedly-original villain Franz Oberhauser was actually the rebooted continuity's version of James Bond's archnemesis Ernst Stavro Blofeld. For a while, it's seemed unclear if Waltz would return as Blofeld in Bond 25, particularly since Rami Malek is said to be the central antagonist of the film, but now a new report is suggesting that Blofeld will factor into the final story focused on Daniel Craig's iteration of the British super-spy.
Ahead of a series of announcements related to the still-untitled Bond 25, The Playlist editor-in-chief Rodrigo Perez dropped a scoop through his Twitter page: according to his sources, Waltz will be returning for the sequel to Spectre. While he expected this news to drop with all the other major announcements the morning afterward (which included the confirmation that Malek is playing the central antagonist of this film), it appears that things did not play out as he expected:
"Why no announcement?" you ask? Possible that they're trying to keep it a secret for the film (some details I know that support this that I don't wanna spoil further), but we shall see, I guess.

— Rodrigo Perez ??? (@YrOnlyHope) April 25, 2019
Given that the producers of the next James Bond movie have opted to keep the next movie's title close to their vests for now, it stands to reason that they are likely keeping casting information related to the movie a secret as well. But considering how big a role Blofeld plays in the James Bond mythos, it seems weird that the rebooted continuity would introduce him only to leave him out. Waltz's character was easily among the better parts of Spectre, so it's great to hear that he'll most likely be back, even if he's not the main antagonist of the film.
Bond 25 will be released on April 8, 2020. The movie will be the final outing of Daniel Craig's take on the character, although it remains to be seen if the franchise will opt to continue the character's story with a new actor or undergo another hard reboot after this.

Grant Davis is a freelance writer who has covered entertainment news for more than four years. His articles have frequently appeared in Star Wars News Net as well as as other entertainment-related websites. As someone who grew up on Star Wars and comic book movies, he's completely thrilled with the current era of genre entertainment.