Disney+ Features Revealed at Investor's Meeting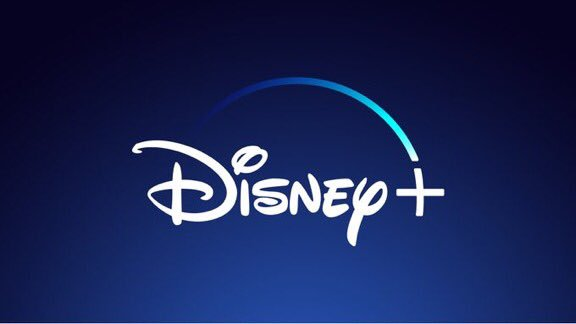 Disney are set to make themselves a force to be reckoned with on the streaming front with the launch of Disney+ and the global expansion of Hulu and ESPN+. Their most recent presentation on the new service explains why it's worth a relatively-low investment compared to other streaming services.
On April 11, 2019, the company laid out their plans for their streaming service clearly for the first time since it was first announced. The service will be split into five major brands: Disney, Pixar, Marvel, Star Wars, and National Geographic. But even though only one of those is (or rather, was) officially a Fox subsidiary, that doesn't mean that Fox content will be left out of the service – all 30 seasons of The Simpsons will exclusively stream on Disney+, alongside family-friendly Fox films such as The Sound of Music. These will likely be included under the "Disney" brand. And that's not even getting into the massive backlog of television content that will be available, including over 5,000 episodes of Disney Channel shows and 100 movies.
On the subject of Disney itself, there's quite a bit to talk about. The first brand featured will have a lot of other stuff going for it, starting with an assortment of original films, with the first year or so expected to include The Phineas and Ferb Movie, 29 Dates, Three Men and a Baby, Don Quixote, Lady and the Tramp, Magic Camp, Noelle, The Paper Magician, Stargirl, Togo, Peter Pan, Flora & Ulysses, Honey, I Shrunk the Kids, The Sword in the Stone, Timmy Failure, Sister Act 3, and The Parent Trap. Original shows being developed for the service include Be Our Chef, Book of Enchantments, Cinema Relics: Iconic Art of the Movies, Diary of a Female President, Earthkeepers, Encore!, High School Musical: The Musical – The Series, The Imagineering Story, Ink & Paint, Into the Unknown: Making Frozen II, Love, Simon, Mighty Ducks, Muppets Live Another Day, (Re)Connect, Rogue Trip, The Sandlot, and Shop Class.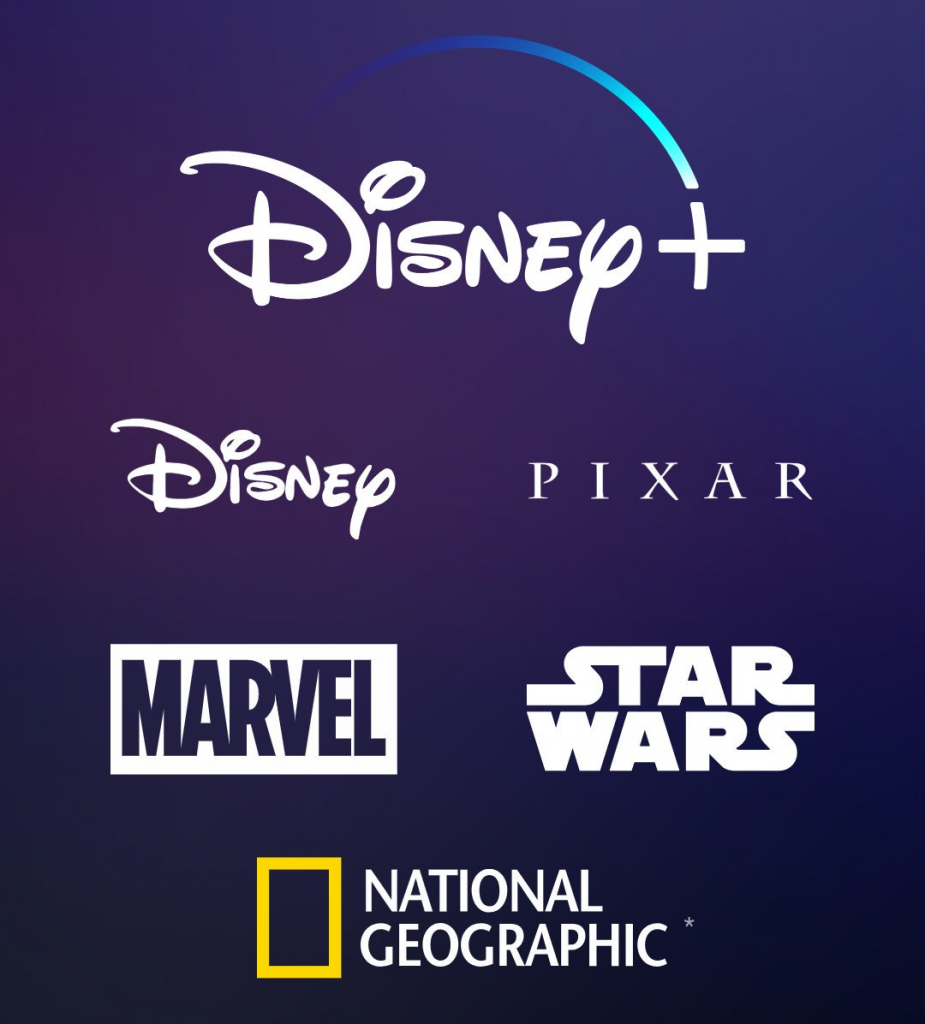 Pixar's entire film library is expected to be available by the end of the first year, but that's not all. Disney Television Animation will assist Pixar in developing a new show based on their Monsters, Inc. IP, entitled Monsters at Work, a sequel to the original film that will see the return of John Goodman and Billy Crystal in the roles that they made iconic. There will also be shorts tying in with Toy Story 4: a series entitled Forky Asks a Question (self-explanatory) and Lamp Life (a prequel explaining Bo Peep's journey from after Toy Story 2 to her return in the most recent installment). There will also be SparkShorts, which are entirely original animated shorts that will give new creators at Pixar the company's resources to tell all-new kinds of stories with their resources. All of this content will be available either at launch or within the first year.
Marvel has an odd selection of films on day one, including Captain Marvel, Iron Man, Iron Man 3, and Thor: The Dark World. Set to join them over the course of the first year are Ant-Man and the Wasp, Avengers: Endgame, Avengers: Infinity War, Black Panther, Captain America: The Winter Soldier, Guardians of the Galaxy, Iron Man 2, and Thor: Ragnarok. That means that half of the movies that will be released by the end of 2019 missing (including Thor, Captain America: The First Avenger, Captain America: Civil War, The Avengers, Avengers: Age of Ultron, Guardians of the Galaxy Vol. 2, Ant-Man, and Doctor Strange), and it remains to be seen if the Marvel Cinematic Universe movies that were developed by studios that weren't Disney or Paramount (which so far are The Incredible Hulk, Spider-Man: Homecoming, and Spider-Man: Far From Home) will be added to the library.
There are also plans in place for multiple live-action shows set in the Marvel Cinematic Universe, including Loki, WandaVision, and Falcon and Winter Soldier, along with a non-canon What If? animated series. All of these shows will see talent from the films reprise their roles. Marvel are also developing two unscripted series: Marvel's 616, a documentary series explaining the creators behind Marvel's various heroes and the influence of their characters in the real world, and Marvel's Hero Project, a show focused on young real-world heroes. Hero Project will be available at launch, while What If?, 616, and Falcon and Winter Soldier will arrive within the first year, and Loki and WandaVision will arrive by the end of the second year.
The Star Wars tab comes with something that nobody was counting on: the complete original trilogy and prequel trilogy available to stream, alongside The Force Awakens and Rogue One, at launch. Meanwhile, The Last Jedi and Solo will arrive on Disney+ before the end of the service's first year as Lucasfilm wrap up their deal to stream those movies on Netflix. The Rise of Skywalker will also be added to Disney+ a little after the film has been released theatrically. All four seasons of Rebels will be available to watch, alongside the first six seasons of The Clone Wars; the seventh season will premiere within the first year. The first episode of The Mandalorian will be ready at launch, with subsequent episodes set to arrive in later weeks, and a show about Rogue One protagonists Cassian Andor and K-2SO is expected to arrive in the second year. An abundance of other original Star Wars content is being developed with the service in mind, although Lucasfilm did not have any announcements for now.
National Geographic is the last major tab, but it's not a slouch. Disney+ will launch with 250+ hours of content from the company's existing library, including a new series exclusive to the platform: The World According to Jeff Goldblum. Also appearing under this tab during the first year is Magic of Animal Kingdom, which explores both that park and Epcot. There doesn't seem to be as much info available here compared to the rest, although that's to be expected, given that all the stuff under the Fox umbrella served as a recent acquisition for Disney.
At the end of the first year, Disney+ is set to have 25+ new original episodic series, 10+ new movies and specials, 7,500+ episodes of past TV shows, 100+ recent movies, and 400+ older movies. By the end of the fifth year, they're looking to boost their output to 50+ new original episodic series, 10+ new movies and specials, 10,000+ episodes of past TV shows, 120+ recent movies, and 500+ older movies. Users can customize their profiles with avatars that can be made using the massive library of Disney characters. The price for all of this is a meager $7 per month, with annual subscriptions costing $70. That's all on an ad-free service that you can watch on mobile and gaming devices. That's quite the deal.
It remains to be seen if Disney+ can truly take its place as a challenger to Netflix, and it will take until at least 2024 for the streaming service to be considered profitable by Disney's current projections, but for now, things certainly look bright. The company's stock jumped up 13% upon the completion of this presentation, and that's clearly a sign that they're off to a good start with their ambitions on getting into the realm of streaming.
Disney+ will launch in the United States on November 12, 2019. The streaming service is set to roll out internationally over the course of the next two years after the service launches in America.

Grant Davis is a freelance writer who has covered entertainment news for more than four years. His articles have frequently appeared in Star Wars News Net as well as as other entertainment-related websites. As someone who grew up on Star Wars and comic book movies, he's completely thrilled with the current era of genre entertainment.