New TV Spot for Disney's 'Aladdin' Takes You on a Magic Carpet Ride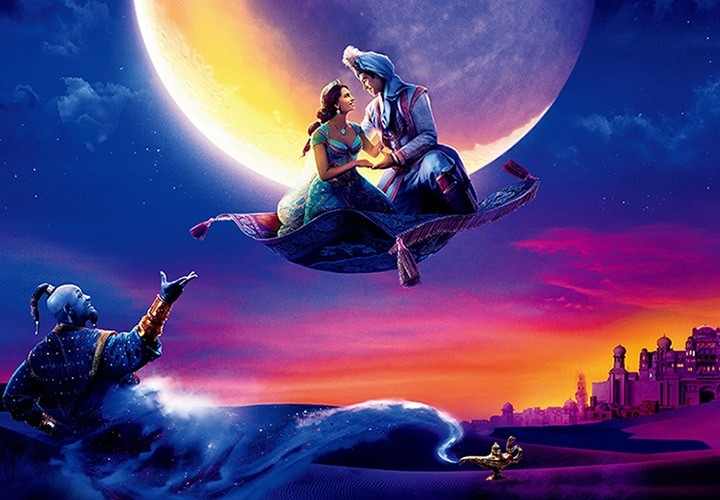 With Disney's Aladdin less than a month away, the live action reimagining gets a new TV spot focusing on the young hero, Princess Jasmine, and the iconic magic carpet ride.

Whilst the last TV spot stuck mostly to what had already been revealed in the trailer, this one reveals more of the romance between the film's young leads.
"Who's the girl?" Will Smith's Genie playfully asks in new footage from the desert scene that follows Aladdin's escape from the Cave of Wonders. When Mena Massoud's Aladdin replies that she's a princess, Genie smiles saying "Awww, aren't they all?"
As Smith's Genie explains that he made Aladdin, now Prince Ali, look like a prince on the outside, we see a new shot of Naomi Scott's Jasmine looking unimpressed by the extravagant song and dance routine that heralds Ali's arrival. In the same shot we also get our first significant look at Nasim Pedrad's Dalia who, much like Iago in the original movie, is seen smiling and enjoying the show.
In a line that cuts straight to the core of Aladdin's theme of being true to yourself, Genie gives the young street rat some advice. "Prince Ali got you to the door, but Aladdin has to open it." I can't quite decide if it's more or less subtle that Robin Williams' "Tell her the TRUTH!", but it certainly works.
Just like the main trailer, we're treated to the classic "Do you trust me?" line between Aladdin and Jasmine before the TV spot takes flight with more footage than ever of the film's magic carpet ride. A Whole New World looks and sounds beautiful. I think it's safe to say that whatever happens with the rest of the movie, they look to have nailed that iconic scene.
The TV spot ends with the young hero telling Jasmine, "Sometimes, princess, you just have to take a risk." Given the crazy ups and downs of the film's marketing campaign he could almost be talking directly to the audience. However the film turns out, and I think it's looking better with every trailer, I'm happy that Disney took the risk.
The magic comes to life in theaters from May 24, 2019.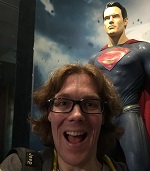 Chris is a lifelong fan of Disney, Star Wars and super heroes who can't quite believe this golden age of movies and TV we're living in. Having written blogs dedicated to Disney's Aladdin musical and Star Wars Celebration, Chris is excited to be part of the MNN team.