'Bond 25': Plot and Cast Confirmed for Daniel Craig's Last Hurrah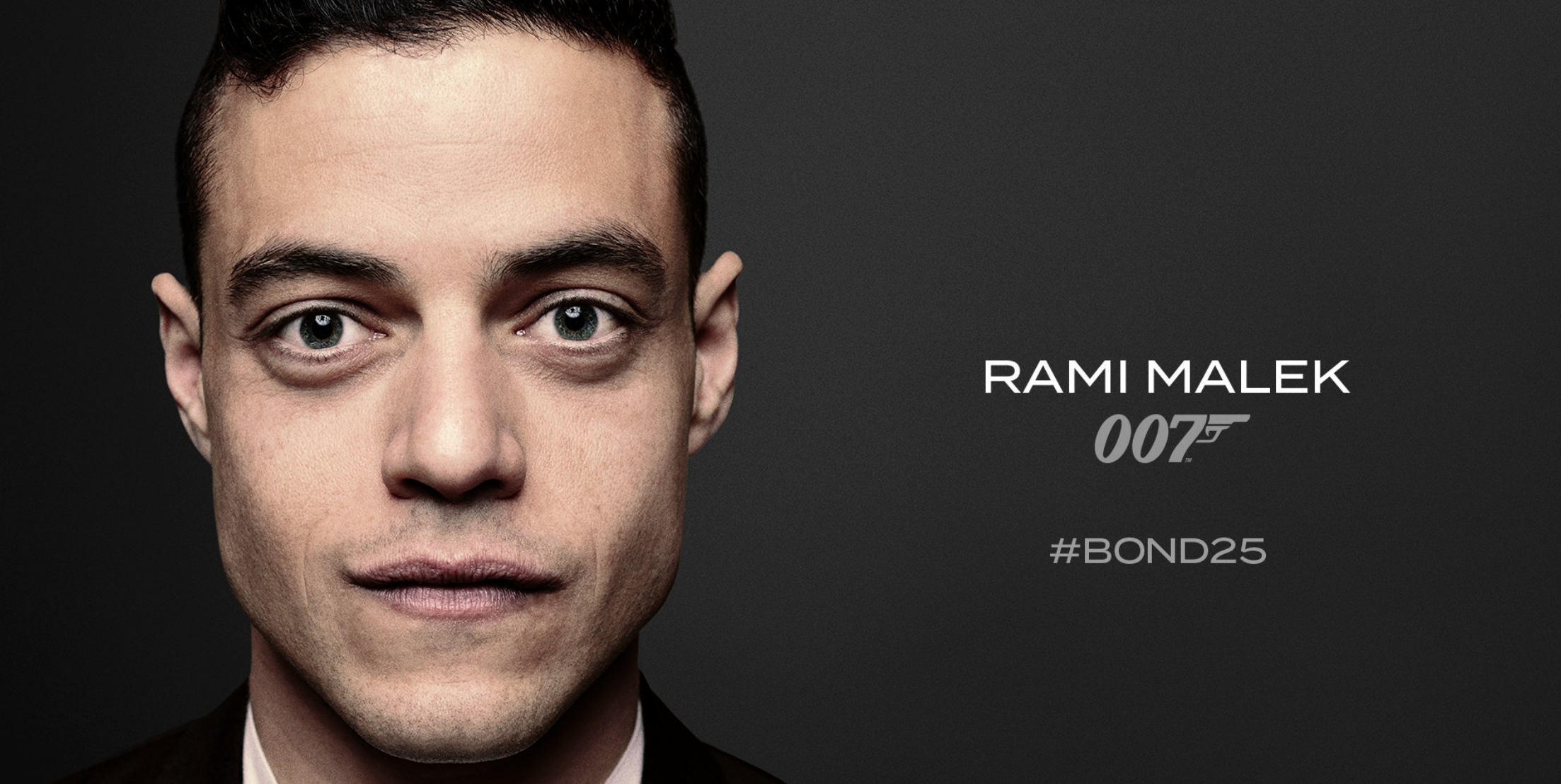 There have been multiple rumours floating around about who will be joining Daniel Craig in Bond 25. Today, we got that news as well as info on the movie's plot itself.
There had been strong rumors that Rami Malek (Bohemian Rhapsody) and Billy Magnussen (Maniac) were about to join the film's cast, and now those rumors have become reality at a launch event in Jamaica. Oscar-winner Malek will be playing the film's central antagonist, and he said "I will be making sure Mr. Bond does not have an easy ride in this, his 25th outing." However, we know little else about the new cast members.
A word about #BOND25 from Rami Malek pic.twitter.com/CLJ5mpO9mu

— James Bond (@007) April 25, 2019
Magnussen was rumored to be playing a CIA agent, which will have led some fans to speculate if they'd recast Felix Leiter. However, with the confirmation that Jeffrey Wright (Westworld) will be returning to reprise his role as Leiter from Casino Royale, it's probably a safe bet to suggest that Magnussen will play an associate of his.
Lashana Lynch (Captain Marvel), Ana de Armas (Blade Runner 2049), David Dencik (Tinker, Tailor, Soldier, Spy) and Dali Benssalah will be playing new characters that haven't been revealed as yet.
David Dencik on joining the cast of #BOND25 pic.twitter.com/ddCZdIebih

— James Bond (@007) April 25, 2019
Introducing Dali Benssalah who joins the #BOND25 cast pic.twitter.com/HTqoClsBKQ

— James Bond (@007) April 25, 2019
Ralph Fiennes, Ben Whisaw, Naomi Harris, Rory Kinnear and Lea Seydoux are also returning to their previous roles, along with Daniel Craig and Jeffrey Wright.
Ralph Fiennes is back as M in #BOND25 pic.twitter.com/wLypXMAQ9A

— James Bond (@007) April 25, 2019
Returning for #BOND25 is Ben Whishaw… pic.twitter.com/CYLPIYkbIf

— James Bond (@007) April 25, 2019
The film's plot was also revealed at the launch event and it reads as follows:
Bond has left active service and is enjoying a tranquil life in Jamaica. His peace is short-lived when his old friend Felix Leiter from the CIA turns up asking for help. The mission to rescue a kidnapped scientist turns out to be far more treacherous than expected, leading Bond onto the trail of a mysterious villain armed with dangerous new technology.
It was also confirmed that Phoebe Waller-Bridge has joined as one of Bond 25's writers, punching up the script with a bit of humor and excitement. Barbara Broccoli spoke about how the creator and star of Fleabag came to be a part of the production: "Daniel [Craig] suggested Phoebe, who we all love, so we leapt at the opportunity and she's been amazing, doing great work." She will presumably also play a role in changing how women are usually treated in Bond films.
Barbara Broccoli also spoke on how the creative team were keen to change what has become something of a staple in Bond films: "The Me Too movement has had a huge impact – rightfully, thankfully – on society, and these films should reflect that, as everything we do should."
"Bond has always adapted for the times," Craig added. "But you're dealing with a character who is flawed, who has issues, and I think that's something that's worth still exploring and grappling with. Of course, we wouldn't be movie-makers or creative people if we didn't have an eye on what was going on in the outside world."
Cary Joji Fukunaga will be directing the film after Danny Boyle departed over 'creative differences', and he spoke about tackling what he knew would be a daunting project: "Daniel is my favorite Bond and I want to make sure this run of films, which have been fantastic, have a really great next chapter and keep upping the ante so whoever is next has a harder job."
Bond 25 doesn't have an official title yet, but it currently has a release date of April 8, 2020. Stay tuned to Movie News Net for more updates.