Movies Coming Out This Week: 'Avengers: Endgame'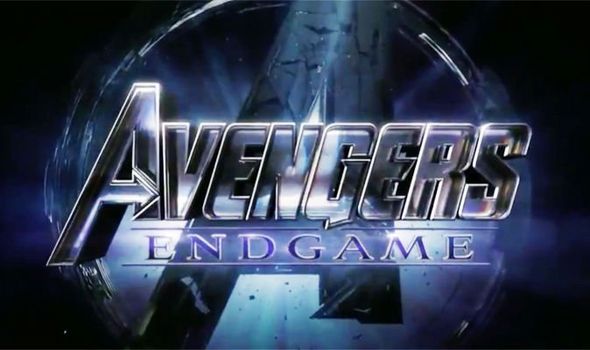 We're in the endgame now. Marvel's Avengers: Endgame gets its theatrical run this weekend!
Avengers: Endgame
As the 22nd installment in the Marvel Cinematic Universe, Avengers: Endgame is the culmination of an 11-year journey… And part of the journey is the end. Though Spider-Man: Far From Home is technically the end of Phase Three, Endgame will ultimately finish the overarching narrative arc that was truly set up at the end of the first Avengers movie. As of this moment, it's still unclear as to what Marvel will have in store after Phase Three. We know they are working on Guardians of the Galaxy Vol. 3, Black Panther 2, Doctor Strange 2, The Eternals, Shang-Chi, Black Widow, and a third Spider-Man movie, but we have no real official information on when we'll get the chance to see any of these films. So before we look forward to Phase Four, we'll just have to settle for watching Endgame as much as we possibly can.
Avengers: Endgame officially has a runtime that is just a hair over 3-hours long, so it'll be interesting to see how that running time effects its box office sales. At the very least, it will be effecting peoples' bladders, so plan your drinks accordingly. And please, for everyone who sees this movie early, let's not spoil it for anyone else. Thanos still demands our silence, so remember: don't spoil the endgame.
Helmed by Anthony and Joe Russo, Avengers: Endgame features an ensemble cast including Robert Downey Jr., Chris Evans, Mark Ruffalo, Chris Hemsworth, Scarlett Johansson, Jeremy Renner, Don Cheadle, Paul Rudd, Brie Larson, Karen Gillan, Danai Gurira, Bradley Cooper, and Josh Brolin.
Synopsis:
The remaining Avengers must figure out a way to bring back their vanquished allies for an epic showdown with Thanos, the mad titan who decimated half the population of every living being in the universe.
Limited Theatrical Releases/Streaming Releases
J.T. LeRoy
A biographical drama based on the memoir Girl Boy Girl: How I Became JT Leroy by Savannah Knoop. Directed by Justin Kelly, the film chronicles the six years Savannah Knoop spent masquerading as writer Laura Albert's literary persona. It stars Kristen Stewart, Laura Dern, Jim Sturgess and Courtney Love.
The White Crow
A story about a ballet dancer and his roommate. Written by David Hare and directed by Ralph Fiennes, the film is inspired by the book Rudolf Nureyev: The Life by Julie Kavanagh.
Body at Brighton Rock
A mystery drama following a character named Wendy, a part-time summer employee at a mountainous state park who stumbles upon a potential crime scene in the wilderness without any communication.
Ploey
An animated movie about a young flightless plover chick who undertakes a dangerous journey to save his loved ones from an evil falcon. Sean Astin and John Stamos provide vocal talent for the film.
I Trapped the Devil
A horror movie which follows a family that finds a man trapped in their basement, but this man may just be the devil himself.
Which movies are you looking forward to? How many times will you be seeing Avengers: Endgame in theaters? What do you think Marvel has planned for Phase Four? Let us know in the comments section.