Box Office Weekend – New Line Wins Easter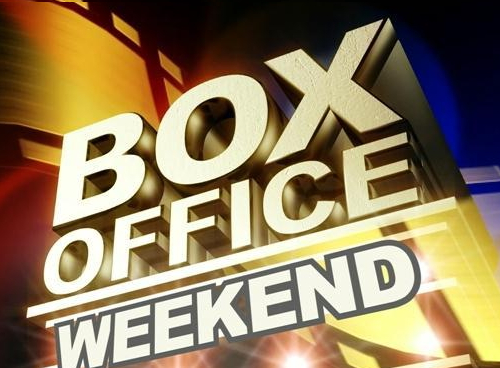 This weekend at the box office, New Line Cinema wins big The Curse of La Llorona takes the top spot, and Shazam! comes in close second as the moderately-budgeted superhero adventure continues to do well. In addition, Captain Marvel crosses a major milestone this weekend, just ahead of the release of Avengers: Endgame.
New Line's latest Conjuring spin-off managed to snag the top spot this weekend with $26M+, just ahead of Shazam!, another New Line movie that brought in $17M+ this weekend. La Llorona brought in the smallest opening weekend for a Conjuring spin-off thus far, but that's no concern with a $9M production budget. Meanwhile, the latest DC superhero film has managed to clear $300M globally, with $121M+ of that coming from the United States and Canada alone. Against a budget of $80M-$100M, the movie should now be safely in the profit one. Both movies here are ample proof that there's plenty of room for movies that aren't massive, four-quadrant events to succeed in the age of streaming.
Meanwhile, with that other superhero that identifies as Captain Marvel, Marvel's first female-led superhero film has just crossed $400M domestically, likely getting a bump from people watching Marvel Cinematic Universe marathons ahead of Avengers: Endgame next weekend. (It should be interesting to see what impact this has on the two aforementioned superhero movies, along with Hellboy, which is flopping hard with a 67.8% drop after an underperforming opening.) On another note, this is also a historic weekend for Disney in that they have released their first film under the 20th Century Fox label with Breakthrough, the Christian faith-based drama about one young man's miraculous survival after falling beneath a sheet of ice and falling into a coma. That movie is just ahead of Captain Marvel in terms of weekend box office gross.
Easter was a generally quiet time for the box office this time, but next weekend promises to be huge with Avengers: Endgame on the horizon. That'll be real fun to report on, so stay tuned!
The Top Twelve box office performances for the three-day weekend can be summarized as follows (bolded titles are new releases):
The Curse of La Llorona (Warner Bros./New Line) – $26.505M Weekend.
Shazam! (Warner Bros./New Line/DC Films) – $17.34M Weekend/$121.341M Total; 29.1% Drop.
Breakthrough (Disney/20th Century Fox) – $11.1M Weekend/$14.606M Total.
Captain Marvel (Disney/Marvel Studios) – $9.1M Weekend/$400.026M Total; 5.7% Rise.
Little (Universal Pictures) – $8.451M Weekend/$29.38M Total; 45.1% Drop.
Dumbo (Disney) – $6.8M Weekend/$101.254M Total; 27.7% Drop.
Pet Sematary (Paramount Pictures) – $4.85M Weekend/$49.583M Total; 50.2% Drop.
Missing Link (United Artists/Laika) – $4.369M Weekend/$12.976M Total; 26.5% Drop.
Us (Universal Pictures) – $4.264M Weekend/$170.444M Total; 37.4% Drop.
Hellboy (Lionsgate Entertainment/Summit Entertainment) – $3.88M Weekend/$19.676M Total; 67.8% Drop.
After (Aviron Pictures) – $2.5M Weekend/$10.435M Total; 58.3% Drop.
Penguins (Disney/DisneyNature) – $2.347M Weekend/$3.298M Total.
Captain Marvel, Us, Dumbo, Pet Sematary, Shazam!, Hellboy, and The Curse of La Llorona are now playing in theaters.

Grant Davis is a freelance writer who has covered entertainment news for more than four years. His articles have frequently appeared in Star Wars News Net as well as as other entertainment-related websites. As someone who grew up on Star Wars and comic book movies, he's completely thrilled with the current era of genre entertainment.