New 'Hobbs and Shaw' Trailer is Hilariously Bombastic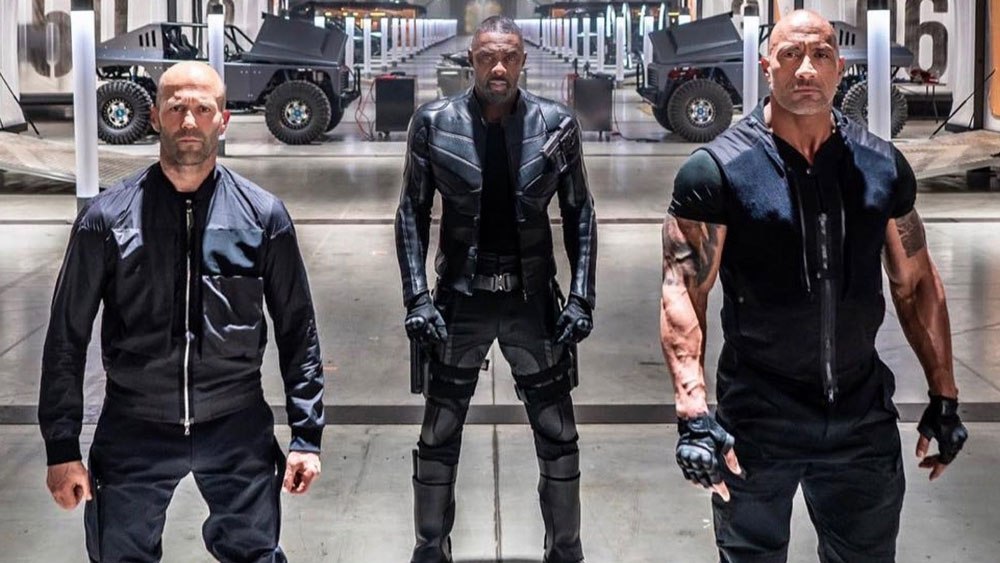 A new trailer has dropped for Hobbs and Shaw, the Fast & Furious spin off featuring Dwayne Johnson and Jason Statham. This time, we get a ton of detail on the film's plot, which is just thick enough to serve as the means to hold each one of the big set pieces together.
It seems that the central theme of Hobbs and Shaw will be centred around family, just like the main Fast & Furious films. Idris Elba's genetically enhanced super soldier villain is after a virus that can wipe out half the Earth's population, which happens to have been stolen by Deckard's sister.
The trailer then shows off footage showing off the rest of the Hobbs family, as Hobbs and Shaw hightail it back to Hobbs' home to make a final stand. Whether the film does anything more with this theme other than simply bringing family members into the mix remains to be seen, though it seems pretty likely that the two stars will come to think of each other as brothers by the end of the film. If their banter throughout the trailer is any indication, it would seem so. Johnson and Statham show off a sort of sibling rivalry throughout the film, resulting in several hilarious moments in the middle of combat throughout the film.
Not only does it look funny, but the action set pieces look incredibly impressive. One scene has Hobbs holding on to a helicopter with a chain while on top of a car, and it looks strangely reminiscent of a similar scene from Captain America: The Winter Soldier. It has all the makings of a spectacular Hollywood blockbuster, and with a superpowered villain, is effectively a superhero movie in all but name.
Hobbs and Shaw will be blasting into theaters on August 2, 2019. For more updates, stay tuned to Movie News Net.