'Spider-Man: Far From Home' Release Date Moves Forward Three Days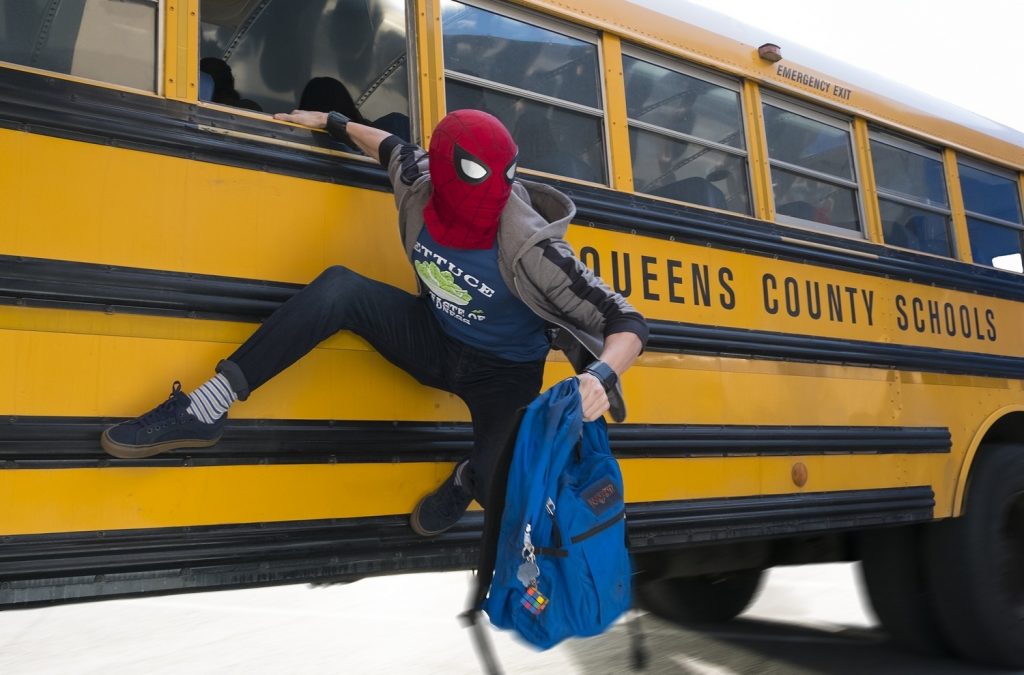 Sony Pictures and Marvel Studios have decided to push the release date of Spider-Man: Far From Home forward slightly, as the movie will now open on the Tuesday before the Independence Day weekend.
In an announcement from Sony Pictures themselves, Peter Parker's big vacation to Europe that turns into a mission to save the world from the Elementals will be arriving slightly earlier than originally projected. The film has moved from July 5, 2019 to July 2 in order to take advantage of the full Fourth of July weekend and pre-weekend.
There are two reasons that I think that they're doing this, the first of which has to do with corporate synergy and the second of which is a shrewd business decision. The events of Far From Home are said to begin a few minutes after the ending of Avengers: Endgame, which prominently features Spider-Man in the second half of the movie. The next trailer for Far From Home is believed to include spoilers for Endgame, which means that Sony want to play up connections to that film after the first trailer ignored them, and Spider-Man's appearance there is a more than effective way of advertising Sony and Marvel's fifth collaboration in three years. The second reason has more to do with pragmatism, as Disney's live-action remake of The Lion King is set to arrive on July 21, 2019. Since that movie targets a similar audience to Far From Home, adding an extra half-week of play before competition kicks in is also a smart decision to help the movie leg out.
The film's synopsis is as follows:
Peter Parker returns in Spider-Man: Far From Home, the next chapter of the Spider-Man: Homecoming series! Our friendly neighborhood Super Hero decides to join his best friends Ned, MJ, and the rest of the gang on a European vacation. However, Peter's plan to leave super heroics behind for a few weeks are quickly scrapped when he begrudgingly agrees to help Nick Fury uncover the mystery of several elemental creature attacks, creating havoc across the continent!
Spider-Man: Far From Home will be released on July 2, 2019.

Grant Davis is a freelance writer who has covered entertainment news for more than four years. His articles have frequently appeared in Star Wars News Net as well as as other entertainment-related websites. As someone who grew up on Star Wars and comic book movies, he's completely thrilled with the current era of genre entertainment.