Box Office Weekend – Lightning Strikes Twice With 'Shazam!', 'Hellboy' Freezes Over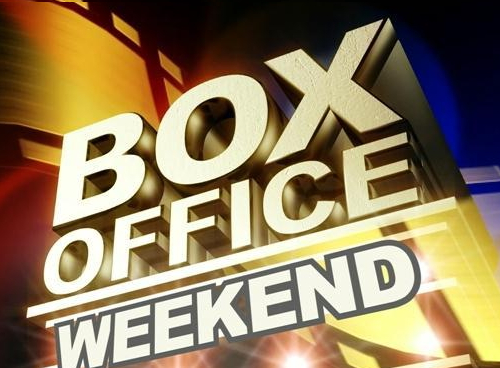 This weekend at the box office, Shazam! continues on its path to modest box office success, while Hellboy has a hellish debut weekend signaling that it's dead on arrival.
Complimenting a better box office opening than expected, Shazam! held about 5% better than initial projections for the weekend would suggest. It's still the lowest-grossing DC movie in recent memory, but the thing was never expected to make Man of Steel numbers, and was budgeted accordingly at around $90M. At the current rate, Shazam! should end its global run around where Spider-Man: Into the Spider-Verse did on a similar budget, and that was more than enough for Spider-Verse to have a sequel and a spin-off greenlit. The same should apply to Shazam!, as a planned spin-off with Dwayne Johnson's Black Adam is apparently ready to move forward next year, and a direct sequel is already being developed.
On the subject of body-swap comedies, the older-skewing Little was able to size up to a #2 opening at the box office with over $15M. Missing Link is another Laika flop in spite of positive reviews; stop-motion animation is a niche that seems to have fallen out of favor, which is a shame, considering that Laika's work with the medium is often exceptional. Conversely, After managed to overperform with a weekend above $6M, a total that was nearly doubled internationally. In all, the weekend was a mixed bag for newcomers, with the less expensive films finding more success. Meanwhile, Pet Sematary took a dive with a 59% drop, although it's at a point where that shouldn't stop it from profiting.
Back to superheroes. While Shazam! could be described as a modest success at this point, the same cannot be said for Hellboy, which has had a hellish start even against a modest $50M budget. At a little over $12M, the critically-reviled adaptation of Mike Mignola and Dark Horse's beloved science-fantasy/horror comic is pretty much dead on arrival, with Shazam! zapping its competition this weekend and Avengers: Endgame breathing down its neck by the third weekend. Production on the film was said to have been troubled, and although David Harbour's take on the demonic superhero has been praised, the consensus seems to be that the people involved really should have let Ron Perlman and Guillermo Del Toro do their thing one last time.
The Top Twelve box office performances for the three-day weekend can be summarized as follows (bolded titles are new releases):
Shazam! (Warner Bros./New Line/DC Films) – $25.14M Weekend/$94.913M Total; 53% Drop.
Little (Universal Pictures) – $15.499M Weekend.
Hellboy (Lionsgate Entertainment/Summit Entertainment) – $12.015M Weekend.
Pet Sematary (Paramount Pictures) – $10M Weekend/$41.121M Total; 59.2% Drop.
Dumbo (Disney) – $9.186M Weekend/$89.945M Total; 49.6% Drop.
Captain Marvel (Disney/Marvel Studios) – $8.626M Weekend/$386.536M Total; 30.6% Drop.
Us (Universal Pictures) – $6.946M Weekend/$163.498M Total; 49.7% Drop.
After (Aviron Pictures) – $6.2M Weekend.
Missing Link (United Artists/Laika) – $5.841M Weekend.
The Best of Enemies (STX Films) – $2M Weekend/$8.101M Total; 55% Drop.
Unplanned (Pure Flix) – $1.8M Weekend/$15.83M Total; 45.1% Drop.
Five Feet Apart (Lionsgate Entertainment/CBS Films) – $1.55M Weekend/$43.911M Total; 56.7% Drop.
Captain Marvel, Us, Dumbo, Pet Sematary, Shazam!, and Hellboy are now playing in theaters.

Grant Davis is a freelance writer who has covered entertainment news for more than seven years. His articles have frequently appeared in Star Wars News Net as well as as other entertainment-related websites. As someone who grew up on Star Wars and comic book movies, he's completely thrilled with the current era of genre entertainment.