Box Office Weekend – 'Shazam!' and 'Pet Sematary' Shock Things Up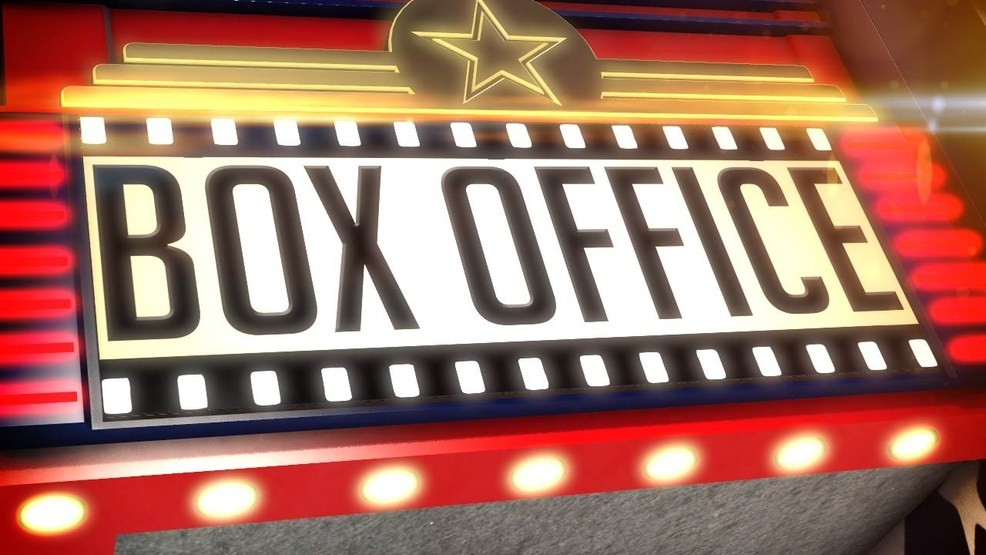 This weekend at the box office, both Shazam! and Pet Sematary outperformed expectations in the final weeks before the start of the Summer season.
While Shazam! opened relatively low by superhero standards ($53M over the weekend, not counting for previews), the $100M-budgeted action-comedy doesn't need to make a lot to break even. So far, audiences are getting a kick out of the Big Red Cheese's feature-length debut with an "A" CinemaScore, and comparisons to Marvel's first Ant-Man movie may be apt in terms of what the film needs to accomplish to succeed. It has a clear advantage over Pet Sematary not just in having a wider audience reach with a lower MPAA rating, but in terms of audience approval as well. The weekend's second-biggest release got a "C+" CinemaScore, which never spells good for a release of that kind. Still, as $25M opening weekend is probably just fine for the $21M-budgeted Stephen King adaptation. The other new wide release, The Best of Enemies, also got an "A" CinemaScore, but it'll have its work cut out for it to profit; so far, it's made $4.5M against a $10M production budget.
Not so good news is in store for Dumbo, which unfortunately looks like it might not be the leggy family release that Disney might have hoped for following a slightly-disappointing opening weekend. The movie dropped a little over 60%, which would be less of an issue if the movie didn't cost $170M. That's good news for Shazam!, which targets similar demographics and carried a less steep price tag. With how much Avengers: Endgame is looking to make, even an underperforming live-action adaptation of an animated classic won't slow the Hollywood Goliath down all that much, to say nothing of Disney's other big films in an absolutely packed 2019. Also seeing a bit of a decline due to competition from a new release this weekend is Us, which now has to contend with Pet Sematary. Judging by how well Us has been received in comparison, I wouldn't be surprised to see it outrank Pet Sematary on the box office charts in a few weekends. Meanwhile, Captain Marvel kept performing as though another superhero movie wasn't there as the movie continues to fly toward a $400M domestic milestone.
The Top Twelve box office performances for the three-day weekend can be summarized as follows (bolded titles are new releases):
Shazam! (Warner Bros./New Line/DC Films) – $53.45M Weekend, $56.775M Total.
Pet Sematary (Paramount Pictures) – $25M Weekend.
Dumbo (Disney) – $18.224M Weekend/$76.271M Total; 60.4% Drop.
Us (Universal Pictures) – $13.813M Weekend/$152.395M Total; 58.4% Drop.
Captain Marvel (Disney/Marvel Studios) – $12.682M Weekend/$374.133M Total; 38.6% Drop.
The Best of Enemies (STX Films) – $4.5M Weekend.
Five Feet Apart (Lionsgate Entertainment/CBS Films) – $3.7M Weekend/$41.591M Total; 40.3% Drop.
Unplanned (Pure Flix) – $3.2M Weekend/$12.467M Total; 49.9% Drop.
Wonder Park (Paramount Pictures/Nickelodeon Movies) – $2.04M Weekend/$41.98M Total; 59.3% Drop.
How to Train Your Dragon: The Hidden World (Universal Pictures/DreamWorks Animation) – $1.985M Weekend/$156.692M Total; 54.6% Drop.
Hotel Mumbai (Bleecker Street) – $1.753M Weekend/$6.394M Total; 45.1% Drop.
Tyler Perry's A Madea Family Funeral (Lionsgate Entertainment) – $1.185M Weekend/$72.133M Total; 55.7% Drop.
How to Train Your Dragon: The Hidden World, Captain Marvel, Us, Dumbo, Pet Sematary, and Shazam! are now playing in theaters.

Grant Davis is a freelance writer who has covered entertainment news for more than four years. His articles have frequently appeared in Star Wars News Net as well as as other entertainment-related websites. As someone who grew up on Star Wars and comic book movies, he's completely thrilled with the current era of genre entertainment.