'Joker' Trailer Debuts at CinemaCon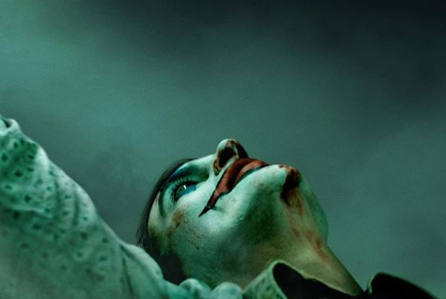 The first teaser for Todd Philips' Joker is due to arrive today, but CinemaCon attendees got an exclusive first look at the R-Rated tragedy last night.

"Most of [the online chatter] hasn't been very accurate," Todd Philips told his CinemaCon audience. "I guess that's what happens when you set out to do an origin story about a character that doesn't have a definitive origin."
The film is said to be a homage to Martin Scorsese's Taxi Driver and King of Comedy, but Deadline reports that Philips summed it up much more simply. In fact he can describe the movie in just one word; "It's a tragedy."
According to Screen Rant, the trailer opens with Joaquin Phoenix's Arthur Fleck in therapy. When asked if it helps to have someone to talk to, a creepy smile spreads across his face as he replies "My mother always said to smile and put on a happy face. She told me I had a purpose, to bring laughter and joy to the world." Whilst he speaks the trailer is said to show shots of him bathing his mother, dressed as a clown and working as a sign flipper, and being beaten up as his sign is stolen. He's then shown with Zazie Beetz' Sophie Dumond, asking her "Is it just me or is it getting crazier out there?"
Phoenix's laugh, which Screen Ran describes as "maniacal", is showcased as Arthur is shown to be the only one laughing at a comedy club. His descent into madness is shown, with Arthur standing in front of a mirror and using his fingers to force a smile onto his face, wearing a clown mask and being beaten up on a train, then in full clown make up as Brett Cullen's Thomas Wayne cries out that "Gotham has lost its way," and ironically deriding the man who will be Joker as a coward in a mask. "I used to think my life was a tragedy," says Fleck's voiceover  as the trailer comes to an end, "but now I realize that it's a comedy." The teaser ends with a look at the fully realized Joker as he dances in an alley.
Joker arrives in theaters October 4th.