Box Office Weekend – 'Dumbo' Flies Low, 'Captain Marvel' Soars to $1B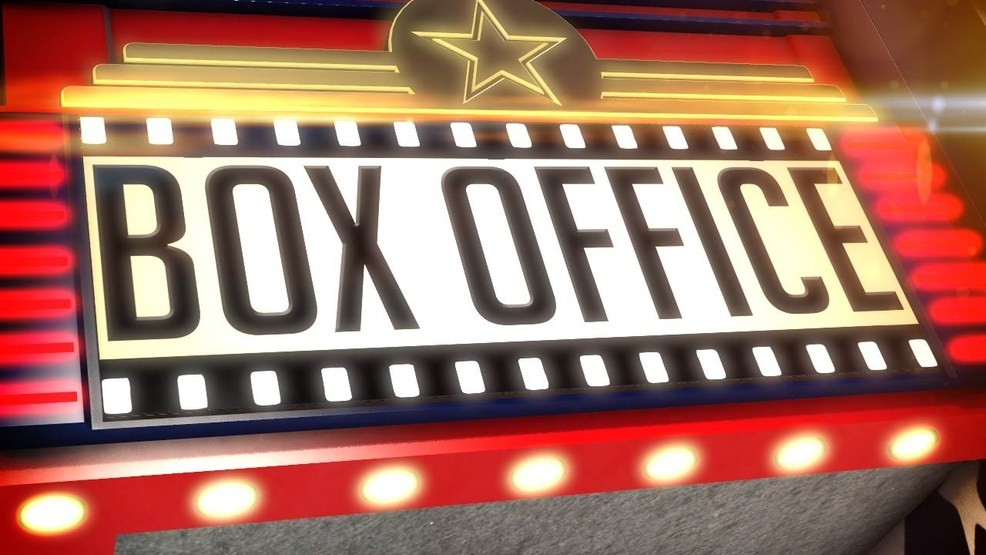 This weekend at the box office, Dumbo flew in slightly below projections. Meanwhile, Us held very well in spite of my initial fears that it might drop a bit harder than expected on the second weekend, and Captain Marvel is now about $10M from joining the billion-dollar club.
Dumbo took the lead with a $45M opening, which is a bit down from expectations that it could reach $50M. That's not a disastrous opening, but the issue with Dumbo is its jumbo $170M budget, which itself is as substantial as Fox's (and now technically Disney's, barring James Cameron owning the distribution rights to that IP) Alita: Battle Angel. While Alita apparently reached the break-even point at $400M in the past week, a big part of that box office total came from China, which made a lot more there than it did in the United States; comparatively, they gave Dumbo a so-so – but not blockbuster – $10M out of its $116M opening. The good news is that, with an "A-" CinemaScore indicating that audiences liked what they saw at the circus, Dumbo should be able to wing it with families and will easily top Alita's domestic total by the end of its run. It was never going to be Disney's biggest live-action remake of an animated film out of this year, with the likes of Aladdin, The Lion King, and Maleficent: Mistress of Evil all on the way, but it does indicate that Disney may want to be more strategic about the kind of money that they spend on remakes of films.
Better news for Disney comes with Captain Marvel, which had a stellar drop of just under 40%. Marvel's Captain Marvel film ought to clear $1B just ahead of DC's Shazam!, starring the superhero formerly known as Captain Marvel. (It's a long story, but DC didn't re-up the trademark in the 1970s when Marvel introduced their own character with that moniker.) At this point, an end goal of $400M+ domestic seems like a certainty, which would be solid for a new franchise and a clear sign that Marvel's posturing that Captain Marvel herself will carry a big chunk of the franchise going forward wasn't a case of the company counting their chickens before they hatched. While we're talking about holdovers that did well, Jordan Peele's Us had a strong hold this weekend, and in terms of dollars and not percentages, it held better than Get Out did on its first weekend. Any way you look at it, Us is a clear win for original, mid-budgeted movies in an era when a lot of them are skipping the box office altogether.
The Top Twelve box office performances for the three-day weekend can be summarized as follows (bolded titles are new releases):
Dumbo (Disney) – $45M Weekend.
Us (Universal Pictures) – $33.605M Weekend/$128.22M Total; 52.7% Drop.
Captain Marvel (Disney/Marvel Studios) – $20.5M Weekend/$353.805M Total; 40.2% Drop.
Five Feet Apart (Lionsgate Entertainment/CBS Films) – $6.25M Weekend/$35.875M Total; 26.9% Drop.
Unplanned (Pure Flix) – $6.11M Weekend.
Wonder Park (Paramount Pictures/Nickelodeon Movies) – $4.94M Weekend/$37.881M Total; 43.6% Drop.
How to Train Your Dragon: The Hidden World (Universal Pictures/DreamWorks Animation) – $4.232M Weekend/$152.966M Total; 35.1% Drop.
Hotel Mumbai (Bleecker Street) – $3.163M Weekend/$3.279M Total; 3,492.4% Rise.
Tyler Perry's A Madea Family Funeral (Lionsgate Entertainment) – $2.7M Weekend/$70.039M Total; 38.7% Drop.
The Beach Bum (Neon) – $1.8M Weekend.
Gloria Bell (A24) – $1.11M Weekend/$4.177M Total; 32.7% Drop.
No Manches Frida 2 (Lionsgate Entertainment/Pantelion Films) – $900K Weekend/$8.047M Total; 49.2% Drop.
How to Train Your Dragon: The Hidden World, Captain Marvel, Us, and Dumbo are now playing in theaters.

Grant Davis is a freelance writer who has covered entertainment news for more than four years. His articles have frequently appeared in Star Wars News Net as well as as other entertainment-related websites. As someone who grew up on Star Wars and comic book movies, he's completely thrilled with the current era of genre entertainment.