Felicity Smoak Actress Emily Bett Rickards To Leave 'Arrow'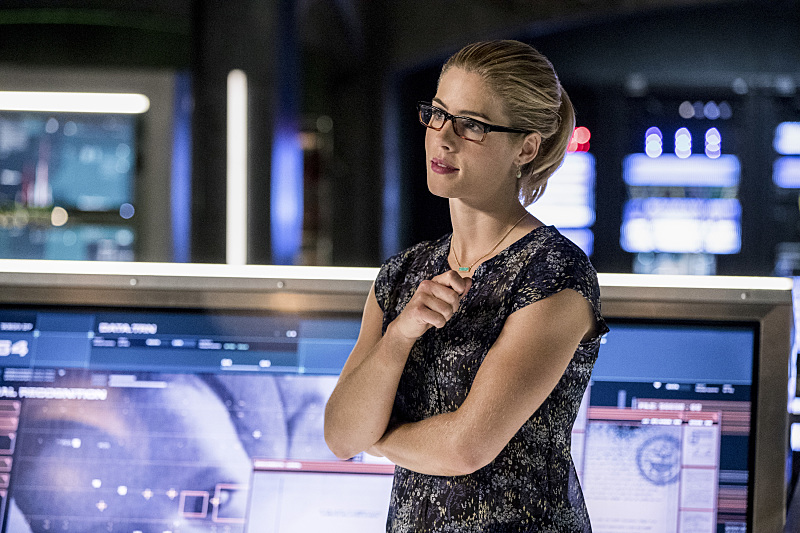 In a surprise announcement, Felicity Smoak will be leaving Arrow.
Felicity has been a divisive character on Arrow for a few years now. There are generally two types of Arrow fans; the Olicity fans who have been shipping the characters ever since Season 2, and then there are the other Arrow fans who believe her relationship with Oliver was one of the main reasons behind the show's decline in quality.
Regardless, the news that actress Emily Bett Rickards will be stepping down from her role as Felicity at the end of the current season will be a surprise to every Arrow fan. Felicity has been a regular on the show since halfway through Season 1, and everyone likely thought she'd be sticking around until the series finale.
Rickards announced that she would not be returning for Arrow's final season in an Instagram post via a touching poem.
Stephen Amell followed that up with a simple tweet. There were no words; he let a picture of Felicity from way back in Season 1 do all the talking.
— Stephen Amell (@StephenAmell) March 30, 2019
Arrow's executive producers Greg Berlanti and Beth Schwartz released a statement to Entertainment Weekly addressing Emily Bett Rickards' departure:
We've had the pleasure of working with Emily since season one and in those past seven years she has brought one of TV's most beloved characters to life. And although we're heartbroken to see both Emily and Felicity leave the show, we're completely supportive of Emily and her future endeavors. She will always have a family at Arrow.
Whatever your opinion of Felicity Smoak, her departure will presumably mean Arrow's final season can really focus on giving a proper goodbye to Oliver Queen. It will be interesting to see how the show handles her big send off.