'The Suicide Squad': Jai Courtney to Return as Captain Boomerang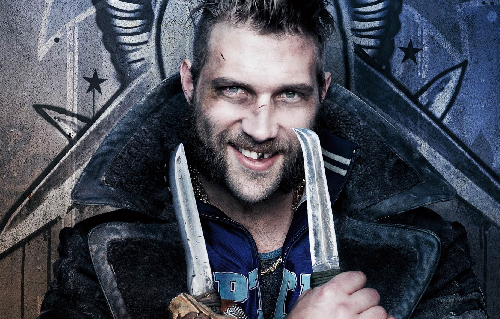 At first, it appeared as though James Gunn's The Suicide Squad would feature an all-new cast aside from Margot Robbie's Harley Quinn, Viola Davis as Amanda Waller, and Idris Elba taking over for Will Smith as Deadshot, but now it's looking like another member of the initial lineup will appear in the follow-up to 2016's hit supervillain movie.
Speaking with Business Insider, actor Jai Courtney was able to confirm that he'll be reprising his role as The Flash supervillain and regular Suicide Squad roster-filler Captain Boomerang in writer-director James Gunn's sequel/soft-reboot of the villain-based IP. The franchise revolves around a secret government organization called Task Force X, better known by their nickname "The Suicide Squad", which recruits supervillains in suicide missions to do the dirty work that superheroes would never do, all for the greater good… Allegedly. Should they succeed in whatever mission they partake in, they will receive reduced prison sentences. Should they fail, the government will throw them under the bus and leave them to fend for themselves. Should they try betray their employers, and a device implanted in their necks blows their brains to smithereens.
Courtney explained that the project is moving forward quickly and that he can't wait to see what the new approach is going to be:
"We're getting ready to shoot in a few months' time. There's not much else I can reveal about it but, yeah, you'll be seeing Boomerang back for sure… I'm happy, it's going to be fun. It will be different, for sure, but it's going to be great."
With Task Force X itself involving a high turnover rate due to the nature of the team being fodder for suicide missions, and its members being recruited on a case-by-case basis, the Suicide Squad IP lends itself well to the idea of a rotating cast. With that in mind, there's something to be said for a good chunk of the first film's cast returning.
Right now, there's very little official word on what the new film will be about, and who will be on the new team. Some members that have been rumored to join the team include a classic Suicide Squad teammate in the form of King Shark, along with several obscure villains and anti-heroes like Ratcatcher, the Peacemaker, and Polka-Dot Man. The story itself is believed to involve Task Force X being sent to the Middle Eastern nation of Quarac to neutralize a state-sponsored supervillain terrorist group known as Onslaught. They've taken up residence in a fortress that they call Jotunheim, and Task Force X have been hired to infiltrate and neutralize the threat. There's also a very real chance that the movie ends up being R-rated, which was never really on the cards for the 2016 film.
The Suicide Squad is set to release on August 6, 2021.

Grant Davis is a freelance writer who has covered entertainment news for more than seven years. His articles have frequently appeared in Star Wars News Net as well as as other entertainment-related websites. As someone who grew up on Star Wars and comic book movies, he's completely thrilled with the current era of genre entertainment.