'Charlie's Angels' Gets New Release Date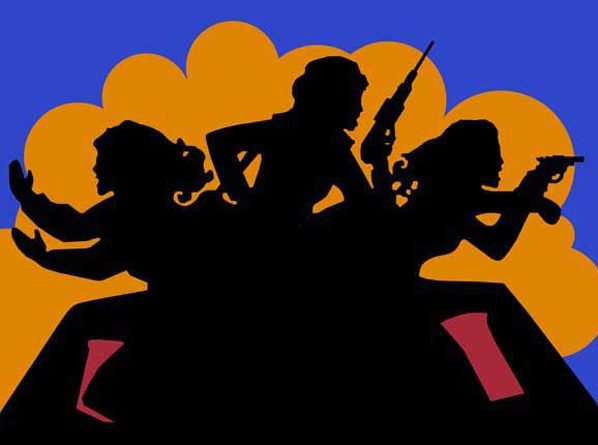 Sony Pictures has decided to push the release date of Charlie's Angels back two weeks in order to avoid directly competing with Paramount's Terminator: Dark Fate.
Deadline broke the news that Charlie's Angels will be releasing on November 15, 2019 instead of November 1 as previously scheduled. The new release date allows the reboot of the classic "beautiful female spies kicking all kinds of ass" franchise to take advantage of the pre-Thanksgiving frame, and should also allow it to hold well over Thanksgiving and the Holiday season. Kingsman: The Great Game just vacated this release slot in favor of one in February 2020, so this is a shrewd move on Sony's part.
The new movie will star Kristen Stewart, Naomi Scott, and Ella Balinska as Charlie's titular Angels. The new release window itself would be fairly familiar to Stewart, since 4 of her 5 Twilight movies released in similar frames. Earlier this month, Balinska shared an image of herself, Stewart, and Scott:
Sup. pic.twitter.com/9NgjNzlw2c

— Ella Balinska (@ellabalinska) March 11, 2019
Charlie's Angels will also star Luis Gerardo Méndez, Jonathan Tucker, Sam Claflin, Noah Centineo, Chris Pang, and Nat Faxon, along with Patrick Stewart, Djimon Hounsou, and Elizabeth Banks as different versions of Bosley. Banks herself is also directing, producing, and writing the movie, with assistance from Max Handelman, Doug Belgrad, and Elizabeth Cantillon on the producing side, and from Jay Basu, Craig Mazin, and Semi Chellas on the writing side.
The decision to reboot this franchise comes as a result of Sony Pictures looking to revitalize virtually every franchise that they have under their belts, with some efforts successful (Spider-Man and Jumanji) and others coming up short (The Girl With the Dragon Tatoo and Ghostbusters, the latter of which is being un-rebooted for a new 2020 sequel to the original two films). Another big franchise-revival is coming up in the form of Men in Black: International. If Sony want to seriously establish themselves as a viable studio in an age where major studios like Warner Bros. and 20th Century Fox are being purchased by tech giants and larger movie producers, then it's in their best interests to make Men in Black: International, Spider-Man: Far From Home, Charlie's Angels, and Jumanji 3 successes for a fantastic 2019.
Charlie's Angels will be released on November 15, 2019.

Grant Davis is a freelance writer who has covered entertainment news for more than four years. His articles have frequently appeared in Star Wars News Net as well as as other entertainment-related websites. As someone who grew up on Star Wars and comic book movies, he's completely thrilled with the current era of genre entertainment.