New 'Spider-Man: Far From Home' Posters Has Spidey Go International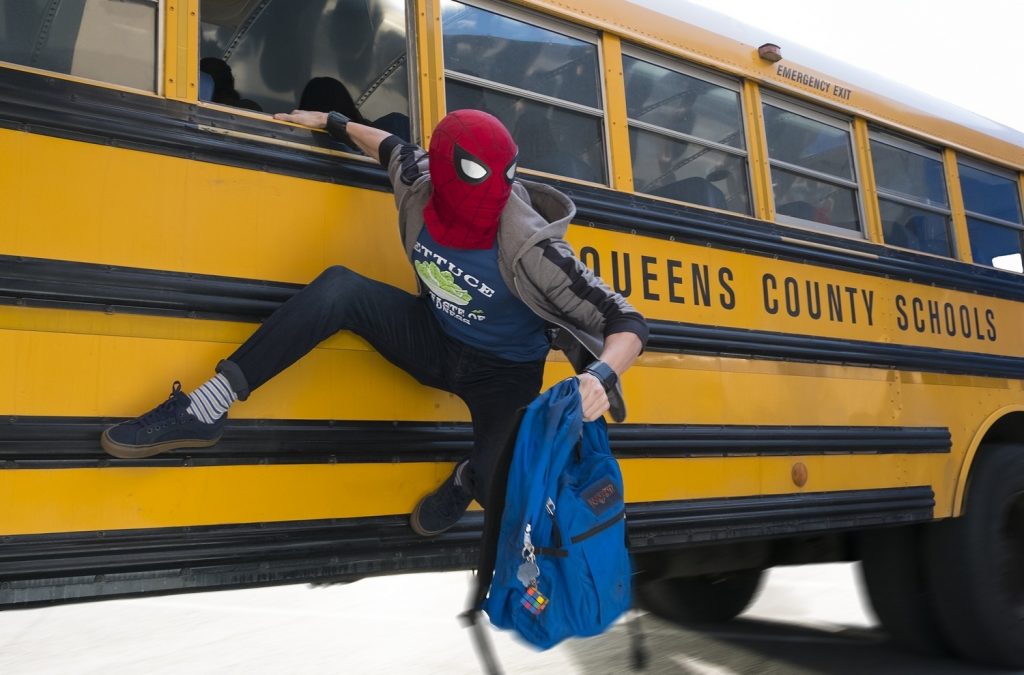 Recently, Tom Holland shared a tease hinting that something for Spider-Man: Far From Home would arrive on the following Monday. Now, it turns out that he wasn't teasing a new trailer, but a trinity of posters.
The new trinity of posters shows Spider-Man in three locations: Venice, Italy, Berlin, Germany, and London, England, in the United Kingdom. All three locations, along with Prague, Czech Republic, and somewhere in Switzerland involving the Alps are confirmed to appear in the film, between filming locations during production and the release of the first poster. You can see them below:
Your friendly neighborhood Spider-Man has gone global. Check out the new #SpiderManFarFromHome international art – in theaters July 5. pic.twitter.com/5A2lLb3wPn

— Spider-Man (@SpiderManMovie) March 25, 2019
Fans initially expected a trailer, but it's not arriving today. Speculation is abound that the trailer itself might spoil crucial details about the story for Avengers: Endgame, and if that's the case, then don't expect it to arrive until after that movie has been released. There are already a couple of blink-and-you'll-miss-them hints about what happens in Endgame if you know where to look, so it stands to reason that holding off the next Spider-Man trailer until afterward is probably not a bad idea. Sony already spoiled Spider-Man: Homecoming to the point where Marvel had to supervise the first trailer for Far From Home to make sure that they didn't reveal too much, but it sounds like they're approaching this new trailer with spoilers for a different movie in mind.
The film's premise is as follows:
Peter Parker returns in Spider-Man: Far From Home, the next chapter of the Spider-Man: Homecoming series! Our friendly neighborhood Super Hero decides to join his best friends Ned, MJ, and the rest of the gang on a European vacation. However, Peter's plan to leave super heroics behind for a few weeks are quickly scrapped when he begrudgingly agrees to help Nick Fury uncover the mystery of several elemental creature attacks, creating havoc across the continent!
Spider-Man: Far From Home will be released on July 5, 2019.

Grant Davis is a freelance writer who has covered entertainment news for more than four years. His articles have frequently appeared in Star Wars News Net as well as as other entertainment-related websites. As someone who grew up on Star Wars and comic book movies, he's completely thrilled with the current era of genre entertainment.