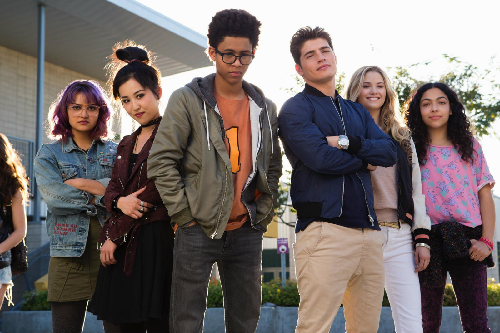 In another move that establishes Hulu as a go-to place for Marvel content, their television series Runaways has been renewed for a third season.
Actor James Marsters spilled the beans on the third season being a sure thing, but now, Deadline is here with the details. Showrunners and lead writers Josh Schwartz and Stephanie Savage are set to return once more with a slightly abbreviated third season, down to 10 episodes compared to the 13 episodes of previous seasons. The new season will focus more on the Runaways themselves, as a number of their antagonistic parents will get smaller roles in order to play up the team's dynamics instead. Schwartz and Savage issued the following statement revealing their gratitude to Marvel for the opportunity to continue telling this story:
"We are so excited to tell more Runaways stories and are so grateful to Marvel, Hulu, our amazing cast and crew and of course our passionate audience. Season three will be a magical time on Runaways, as we deepen our connection to the Marvel universe. We are honored to continue to play in the sandbox created by Brian K. Vaughn and Adrian Alphona."
Lis Rowinski is the head producer on the series, which is a co-production between ABC Signature Studios and Marvel TV. Schwartz and Savage will continue to executive produce the series alongside Quentin Peebles and Marvel TV executive Jeph Loeb. Loeb himself was also grateful that the series would continue forward with a new season:
"Thank you, Hulu! We're thrilled that Marvel's Runaways is back for its third season. Josh Schwartz and Stephanie Savage and the amazing writers have something epic in store for our terrific cast."
An official announcement video was also released. It can be seen in the Deadline article linked to above.
Runaways Season 3 is in development at Marvel Entertainment. Seasons 1 and 2 are available to stream on Hulu.

Grant Davis is a freelance writer who has covered entertainment news for more than four years. His articles have frequently appeared in Star Wars News Net as well as as other entertainment-related websites. As someone who grew up on Star Wars and comic book movies, he's completely thrilled with the current era of genre entertainment.