Noah Hawley Was Developing an 'Alien' Miniseries; Project is Currently Dormant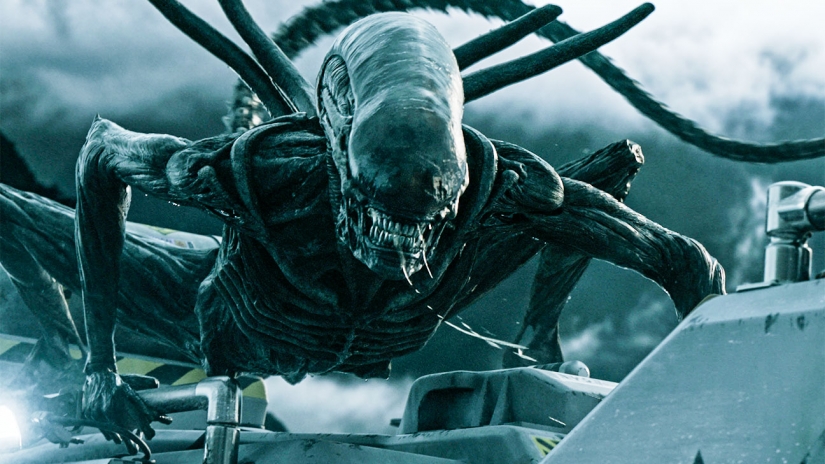 Not that long ago, rumors surfaced suggesting that there were Alien shows in development. Now, there's a significant update in that we know who the showrunner of one of these projects was meant to be, and that development has stalled… But could that change soon?
In a recent Deadline report about the growing pains that are coming with Fox becoming a subsidy to a larger company (which we covered here), there were some important details about the future of the Alien franchise. Before we get into the most interesting stuff, there's a quick note about how Ridley Scott is still set to move forward with a continuation of Prometheus and Alien: Covenant after he makes a film based on Merlin Saga:
"While uncertainty abounds, other producers seem a firmer fit into Disney… Ridley Scott's Scott Free seems also a good bet to stay: beyond the next Aliens installment that he's working on, Scott is expected to next direct Merlin, a live-action movie on the formative years of the wizard, for Disney."
As it stands, Alien: Covenant proved to be fairly contentious with fans and just barely reached a break-even point, and Scott has since indicated that he'd rather have his remaining Alien prequels focus on different aspects of the universe instead of the titular monster. That might just be a sign that it's time for him to hand the reins of the franchise to other visionaries who are willing to explore the iconic, space exploration-based future that audiences first saw in 1979.
And one of the people who was interested – aside from Neill Blomkamp (and James Cameron) – turned out to be FX producer and showrunner Noah Hawley (best known for his work on Fargo and Legion). Fox executive Emma Watts initially vetoed his pitch for a series, but the game plan might just change now that she's answering to a new boss:
"Watts has long been known as a very strong executive, and several have said she is about the only one there who has been clued in on the Disney plans. Does she have the clout to prevent Fox film properties from being repurposed as TV projects or as streaming projects on Hulu and Disney+ with low budgets and no back-ends? Sources said that in the recent past she fended off an attempt by [Noah] Hawley and FX to take the Aliens franchise and turn it into a miniseries… She did that before the Disney deal, when it was a whole different ballgame."
Watts is said to be one of the few executives that are in-tune with what Disney want going forward. While it remains to be seen what will happen with the Alien franchise now that Disney own Fox, they're clearly not afraid to go R-rated as long as they use the appropriate label (IE: any one that doesn't have Walt's name on it), since there's a lot of adult-skewing IP that Fox has that they can make use of. And Hulu needs new, eye-catching shows to gain viewership as Disney becomes a streaming giant, since there's no way that this show would go to Disney+. A high-profile franchise like Alien landing there, with a beloved showrunner doing a limited series telling a new story in the franchise, seems like a golden opportunity to print money.
Aside from this hypothetical Alien project that may or may not resume development eventually, Hawley has one other project that he's been developing that might just see the light of day: a standalone Doctor Doom script that could potentially be retrofitted into the Marvel Cinematic Universe. Kevin Feige was said to be interested in it, and with the setting needing new villains that could stay in the setting for a decade of films or more, combined with Hawley's integral status in the Fox totem pole, Doctor Doom might just be one of the few Fox-Marvel projects that might just survive into the new era.

Grant Davis is a freelance writer who has covered entertainment news for more than four years. His articles have frequently appeared in Star Wars News Net as well as as other entertainment-related websites. As someone who grew up on Star Wars and comic book movies, he's completely thrilled with the current era of genre entertainment.