Dwayne Johnson Shares First Look at 'Jumanji' Sequel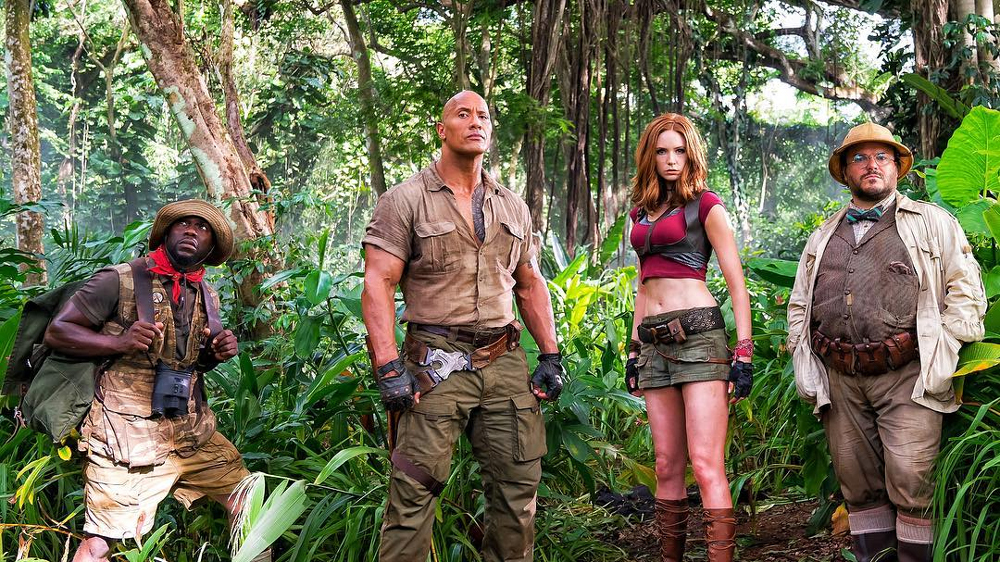 Get ready to head back to the jungle. Jumanji is calling and the game must be played. After Jumanji: Welcome to the Jungle exceeded all expectations, Sony quickly decided to roll the dice on a sequel to the adventure comedy. With production currently underway, Dwayne Johnson has shared a first look at the returning stars as they embark on a new quest in the perilous jungle world.
The gang's all here. Kevin Hart's Frankin "Mouse" Finbar, Karen Gillan's Ruby Roundhouse, Jack Black's Professor Sheldon Oberon, and Dwayne Johnson's Dr. Smolder Bravestone, the computer avatars of Anthony, Martha, Bethany, and Spencer (Ser'Darius Blain, Morgan Turner, Madison Iseman, and Alex Wolff, also returning from the previous movie).
The set photo confirms that four young heroes of Welcome to the Jungle will journey back to the treacherous jungles of Jumanji, with their avatars appearing the same as they did in the last instalment. However, The Rock does tease that things may not be what they seem. Perhaps the young adventurers will be switching up their avatars for this new game. Last time, the young heroes learnt something about themselves from their avatars, so maybe this time Jumanji has new lessons in mind.
In addition to the returning cast, the currently untitled Jumanji sequel will feature Danny DeVito, Danny Glover, Dania Ramirez, and Nora "Awkwafina" Lum in undisclosed roles.
The game continues this Christmas.