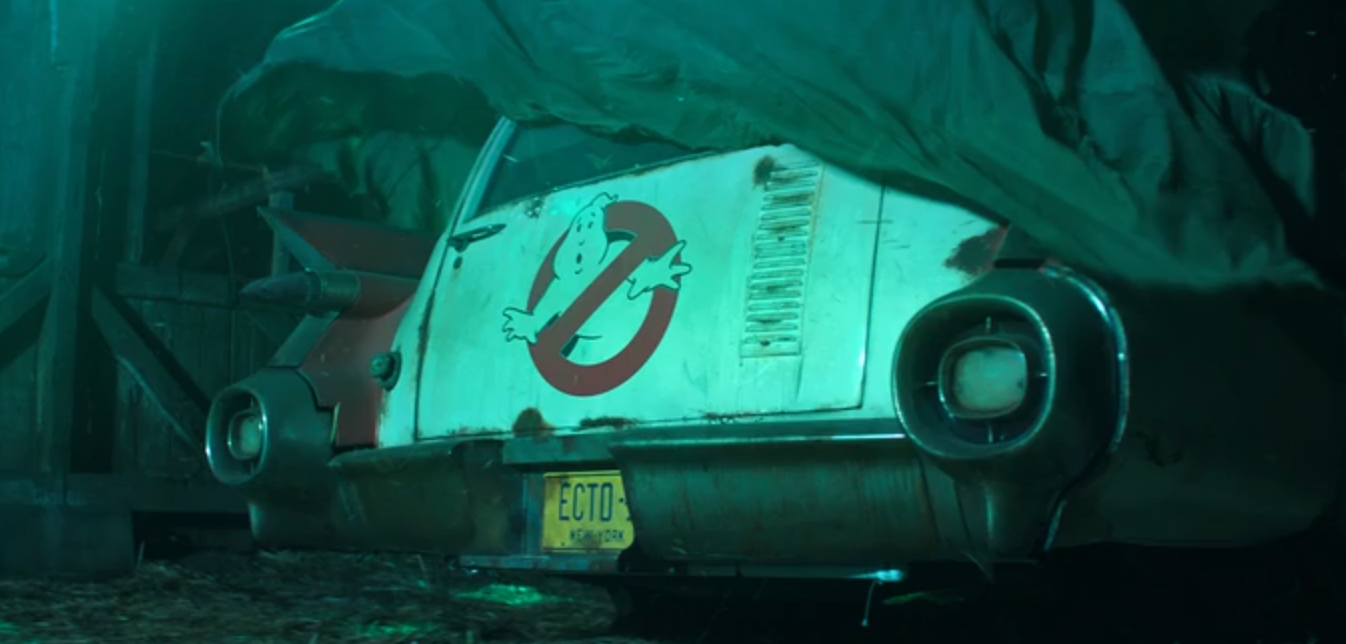 In the latest bit of casting news for the Ghostbusters sequel, Jenny Ortega might be joining the film as one of the four main leads. Casting breakdowns covering what the four lead characters are are also included.
Director Jason Reitman is in the middle of the casting process for the film and is rumored to be seriously considering Ortega, who is mostly known for playing a young Gina Rodriguez in Jane the Virgin on The CW and starring in Stuck in the Middle on the Disney Channel.
This news is coming after reports broke that Finn Wolfhard (Stranger Things, IT) and Carrie Coon (Fargo, The Sinner) were also in the running for roles in the film. That Hashtag Show has also reported the character breakdowns for the four leads:
GIRL (Female/12/Lead) – She is off the charts smart and struggles with interpreting and expressing emotions. She speaks with a flat delivery that make her observations humorous. Her science acumen proves invaluable throughout the story as she navigates her complicated family dynamics. Sister to TEEN BOY.

BOY (Male/13/Lead) – He is a passionate enthusiast for fantasy and conspiracy theories. He is all heart and approaches everything with unbridled excitement for the unknown. He is often narrating life in real time, adding "descriptive color" to the people and situations he encounters. He meets GIRL and immediately becomes friends. Likely diverse.

TEEN BOY (Male/15/Lead) – He is fifteen, but tells people he's seventeen. He's passionate about auto-mechanics. he's often trying to help his little sister (GIRL) navigate the world as she struggles with traditional friendships. His family moves to town and he's immediately smitten with TEEN GIRL.

TEEN GIRL (Female/17/Lead) – Works at a local American Graffiti style carhop on roller skates. She's cool and quick witted. She meets TEEN BOY and begins a flirtation that turns into a real friendship.
That Hashtag Show thinks that the 12-year old girl will be the film's real lead, while Jenny Ortega is being considered for the 17-year old girl and Finn Wolfhard for the 15-year old boy. Reitman is certainly approaching a fresh angle by turning the next film in the Ghostbusters franchise into a teen movie. Whether fans will respond to that is another matter; the original cast were obviously not teenagers in the first film, so this new cast should bring quite a different dynamic and tone to the story.
The untitled Ghostbusters sequel will be released on July 10, 2020.
Josh is a huge a fan of Star Wars, superheroes and video games. He spends most of his time wondering who would win in a fight between Boba Fett and Star Lord.