Full Trailer Released for Disney's 'Aladdin'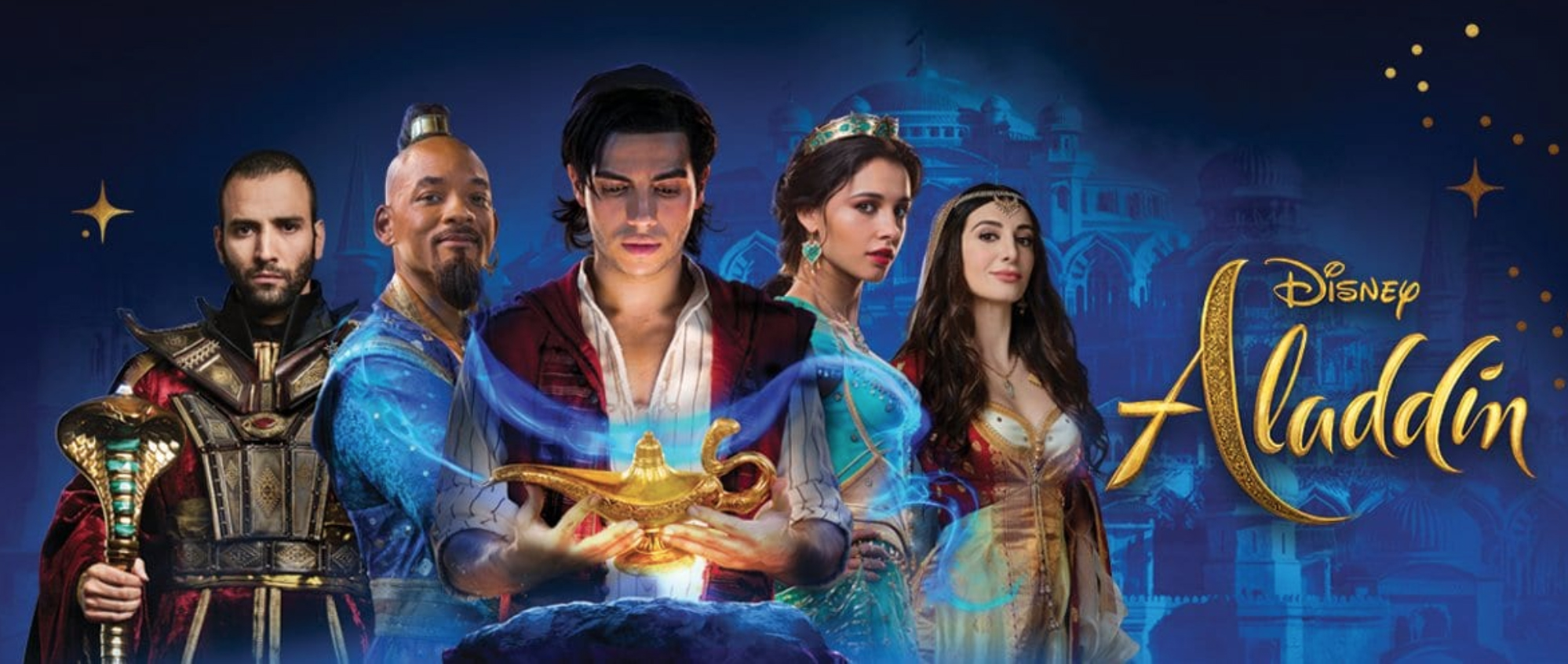 Wish granted! Good Morning America have just revealed the full trailer for Guy Ritchie's live action reimaging of Disney's Aladdin and it's everything you could wish for. Updated with the new poster as well!

After opening with Mena Massoud's Aladdin on the run from the palace guards, the trailer quickly gives us a first glimpse of the young street rat meeting Naomi Scott's Jasmine in the market place.
From there we see Jafar, not disguised as a beggar as he was in the animated movie, tempting the young hero to travel with him to the Cave of Wonders in return for riches enough to impress a princess.
And here comes Genie! In footage that sounds exactly like the Disney shareholders saw last week, we see Will Smith's magical blue wish granter in multiple sizes and forms. And he looks fantastic. We even get to hear a line or two from 'Friend Like Me' as we see some impressive sequences from the musical number!
We get to see Al's transformation into Prince Ali, along with some of the parade sequence that follows, and, of course, the iconic moment where he asks Jasmine, "Do you trust me?", as the two begin a magic carpet ride.
Best of all, we get to hear them singing 'A Whole New World', and it sounds fantastic. That was probably the moment that made me happiest out of the whole trailer.
As the vocals soar we get glimpses of Jafar's transformation, Aladdin at the frozen ends of the earth, Genie riding ostriches (yes, you read that right!), Aladdin as he falls, hands and feet bound, towards the sea, a giant Iago chasing Aladdin and Abu as they try and escape with the lamp, and more.
As well as the full trailer, Disney also released a glorious new poster for the film as well;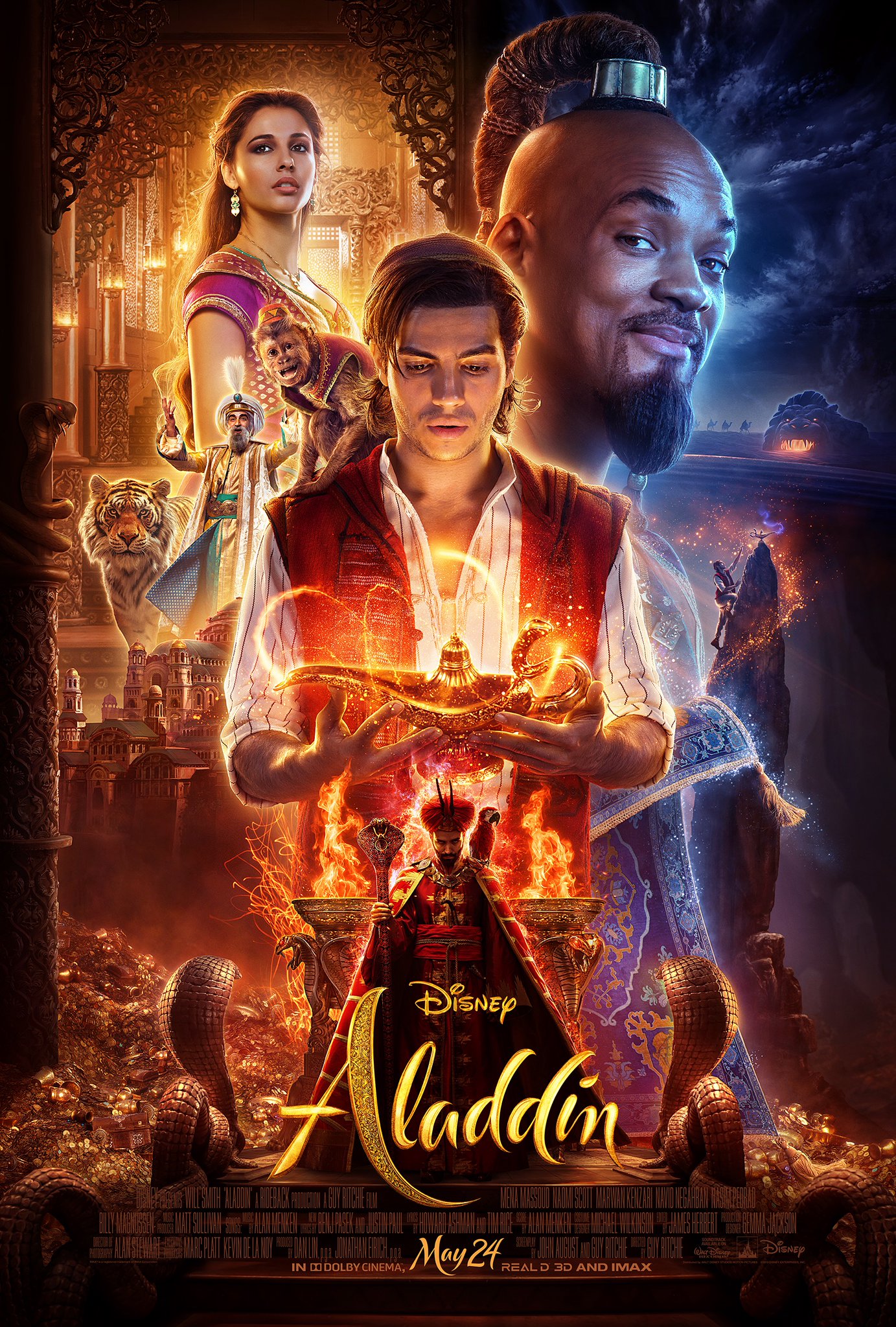 "A thrilling and vibrant live-action adaptation of Disney's animated classic, "Aladdin" is the exciting tale of the charming street rat Aladdin, the courageous and self-determined Princess Jasmine and the Genie who may be the key to their future. Directed by Guy Ritchie, who brings his singular flair for fast-paced visceral action to the fictitious port city of Agrabah, "Aladdin" is written by John August and Ritchie based on Disney's "Aladdin". The film stars Will Smith as the Genie; Mena Massoud as Aladdin; Naomi Scott as Jasmine; Marwan Kenzari as Jafar; Navid Negahban as the Sultan; Nasim Pedrad as Dalia; Billy Magnussen as Prince Anders; and Numan Acar as Hakim.

"Aladdin" is produced by Dan Lin, p.g.a., and Jonathan Eirich, p.g.a., with Marc Platt and Kevin De La Noy serving as executive producers. Eight-time Academy Award-winning composer Alan Menken provides the score, which includes new recordings of the original songs written by Menken and Oscar-winning lyricists Howard Ashman and Tim Rice and includes two new songs written by Menken and Oscar and Tony Award-winning songwriters Benj Pasek and Justin Paul."
Audiences can experience a whole new world in a whole new way when Aladdin opens in theaters on May 24th 2019.