Box Office Weekend – 'Captain Marvel' Soars Higher, Further, Faster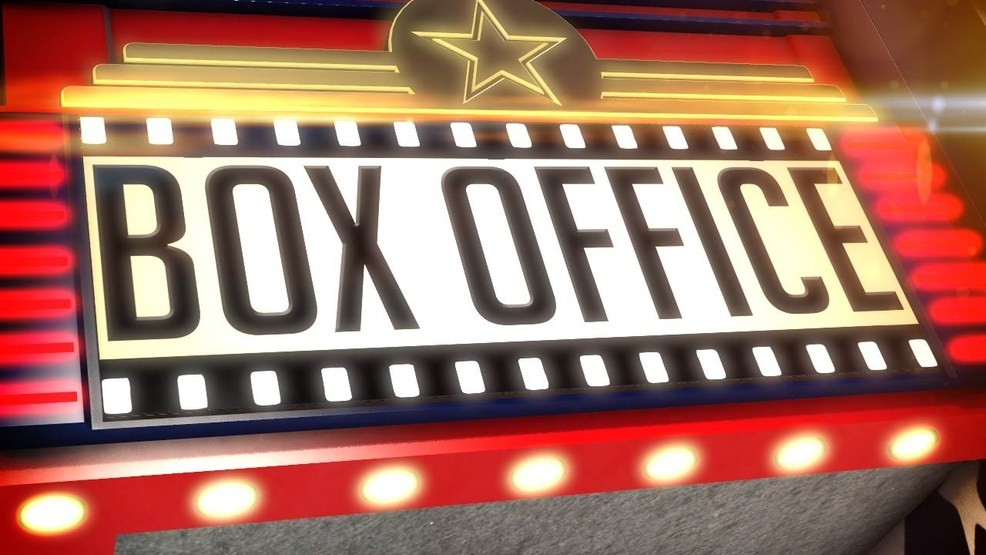 This weekend at the box office, Captain Marvel absolutely clobbered the competition as her arrival helped wake up a sleepy first quarter of 2019.
Captain Marvel didn't let manufactured outrage and a half-baked "challenge" to see another female-led film slow her down at all, as her movie opened well above Disney's modest $100M+ expectations to deliver a $150M+ hit. Decent word-of-mouth and a lack of real competition in the four-quad event film category has effectively ensured that the film will continue to top the charts leading up to the release of Avengers: Endgame, and the Captain's substantial role in that film ought to help Captain Marvel squeeze out a little extra profit on its way out of theaters. Overseas, it's similarly outdoing expectations, and now it seems likely that the movie will cross the $1B milestone (or at least come very, very close to doing so). With a $450M+ global start and a modest $150M budget, the film has already cleared the break-even point and should prove to be yet another big money-maker for Marvel; between 21 films, the setting has grossed nearly $18B.
As for Captain Marvel's box office competition, it faces no other new releases of note, and instead it appears that Carol Danvers's first cinematic outing is sucking the air out of the room for the competition. How to Train Your Dragon: The Hidden World has faced its largest drop yet (which is still good by franchise standards), and A Madea Family Funeral had one of the franchise's largest second-weekend drops; that being said, the movie should end up being in about the middle of the list of highest-grossing installments in the franchise by the time its run has finished, or perhaps higher. The LEGO Movie 2 held well in spite of losing over 500 theaters, while Alita: Battle Angel wasn't able to get much of a boost from people who proclaimed to the internet that they'd watch it to protest Captain Marvel. There's not a lot else to talk about here, but in any case, it looks like 2019 is finally on-track to have a record-breaking year at the box office.
The Top Twelve box office performances for the three-day weekend can be summarized as follows (bolded titles are new releases):
Captain Marvel (Disney/Marvel Studios) – $153M Weekend.
How to Train Your Dragon: The Hidden World (Universal Pictures/DreamWorks Animation) – $14.696M Weekend/$119.662M Total; 51.1% Drop.
Tyler Perry's A Madea Family Funeral (Lionsgate Entertainment) – $12.05M Weekend/$45.879M Total; 55.5% Drop.
The LEGO Movie 2: The Second Part (Warner Bros./Warner Animation Group) – $3.825M Weekend/$97.109M Total; 42% Drop.
Alita: Battle Angel (20th Century Fox) – $3.2M Weekend/$78.346M Total; 55.7% Drop.
Green Book (Universal Pictures) – $2.488M Weekend/$80.14M Total; 45.6% Drop.
Isn't It Romantic (Warner Bros./New Line) – $2.41M Weekend/$44.154M Total; 46.6% Drop.
Fighting With My Family (Metro-Goldwyn-Mayer) – $2.188M Weekend/$18.656M Total; 53% Drop.
Greta (Universal Pictures/Focus Features) – $2.161M Weekend/$8.252M Total; 51.8% Drop.
Apollo 11 (Neon) – $1.301M Weekend/$3.78M Total; 19% Drop.
What Men Want (Paramount Pictures) – $1.2M Weekend/$51.997M Total; 56.6% Drop.
The Upside (STX Films) – $1.02M Weekend/$104.54M Total; 49.3% Drop.
The LEGO Movie 2: The Second Part, Alita: Battle Angel, How to Train Your Dragon: The Hidden World, and Captain Marvel are now playing in theaters.

Grant Davis is a freelance writer who has covered entertainment news for more than four years. His articles have frequently appeared in Star Wars News Net as well as as other entertainment-related websites. As someone who grew up on Star Wars and comic book movies, he's completely thrilled with the current era of genre entertainment.