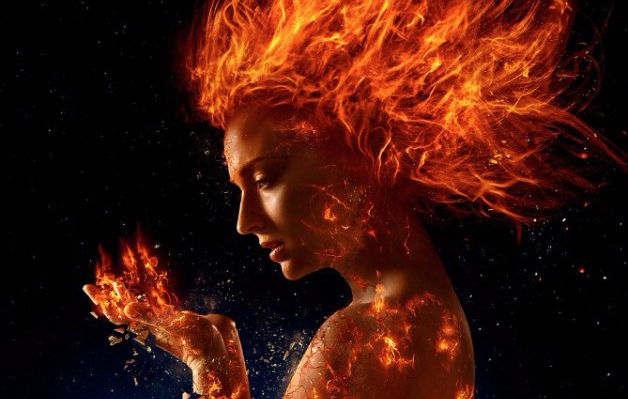 After more or less giving away one of the movie's biggest spoilers in the latest trailer, Fox have decided that X-Men fans need to see more of their last major installment in the franchise (not counting the spin-off The New Mutants). So Dark Phoenix has yet another new trailer for international audiences.

The new international trailer for Dark Phoenix definitely does more to help this movie stand out from looking like a retread of X-Men: The Last Stand, which previously tried adapting the Dark Phoenix story arc. One of the key focuses here is the opening action sequence where the X-Men save astronauts from a space shuttle that's about to be totaled, which about as cosmic as it appears this version of the story will get (aside from the inclusion of some aliens that haven't been seen beyond Jessica Chastain's villainous character). The addition of that scene clearly explains why Jean Grey has a significant power-up in the movie and why it's changing her. You can view the trailer below:
In some respects, I'm a little surprised that this isn't the main trailer that Fox went with. The editing on this is more effective than the one that was previously revealed, and it does a lot more to tell audiences unfamiliar with the story what to expect instead of presuming that people know about the plot of X-Men: The Last Stand. Even then, I think it's a mistake to blatantly spell out that one of the characters is going to die, as knowing that going into the movie is likely going to take a big chunk out of the intended emotional impact of the scene… Although they're at least a little more subtle about it here.
The official premise is as follows:
The X-Men face their most formidable and powerful foe when one of their own, Jean Grey, starts to spiral out of control. During a rescue mission in outer space, Jean is nearly killed when she's hit by a mysterious cosmic force. Once she returns home, this force not only makes her infinitely more powerful, but far more unstable. The X-Men must now band together to save her soul and battle aliens that want to use Grey's new abilities to rule the galaxy.
Dark Phoenix will be released on June 7, 2019.

Grant Davis is a freelance writer who has covered entertainment news for more than four years. His articles have frequently appeared in Star Wars News Net as well as as other entertainment-related websites. As someone who grew up on Star Wars and comic book movies, he's completely thrilled with the current era of genre entertainment.