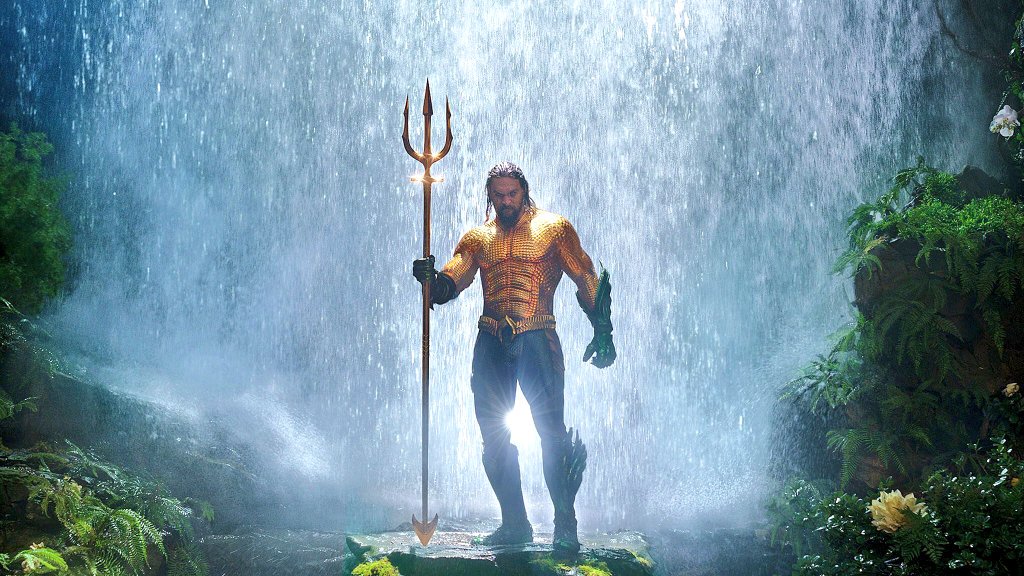 Aquaman 2 happening was a foregone conclusion the moment that the movie became the clear winner of December's bloodbath of major movie releases in December, besting the likes of Bumblebee and Mary Poppins Returns. Warner Bros. is trying to see if they can make lightning strike twice by scheduling the superhero sequel in a December window four years from now.
Fans of Jason Momoa's take on the aquatic superhero will have to wait a while for the sequel to DC's billion-dollar hit, as Warner Bros. have revealed that the film is currently slated for a December 2022 release date. After the movie managed to reach heights that no prior DC Films release ever got to, it was no surprise that Warner Bros. want to see the King of Atlantis return in another December window. What's surprising is that it's going to be a whole four years after the first film made a splash; even though director James Wan has said that he wants the best possible script at the ready before he starts filming, four years is an awful long time to wait. A longer period of development should likely result in a better film, so that's probably not a bad thing.
DC Films have been restructuring behind-the-scenes and are currently focused on telling stories that just so happen to be set in the same universe rather than emphasize a shared-universe model with crossovers. (The sole exception to the rule of it all happening in the same general setting is with the Joker movie being directed by Todd Phillips, which takes significant deviations from Batman lore in order to tell an original story inspired by comics.) It seems as though a number of projects are going to enter production before the Aquaman sequel, including (but not limited to) Birds of Prey, The Batman, The Suicide Squad, New Gods, and possibly even a third Wonder Woman film.
Aquaman 2 will be released on December 16, 2022.

Grant Davis is a freelance writer who has covered entertainment news for more than four years. His articles have frequently appeared in Star Wars News Net as well as as other entertainment-related websites. As someone who grew up on Star Wars and comic book movies, he's completely thrilled with the current era of genre entertainment.