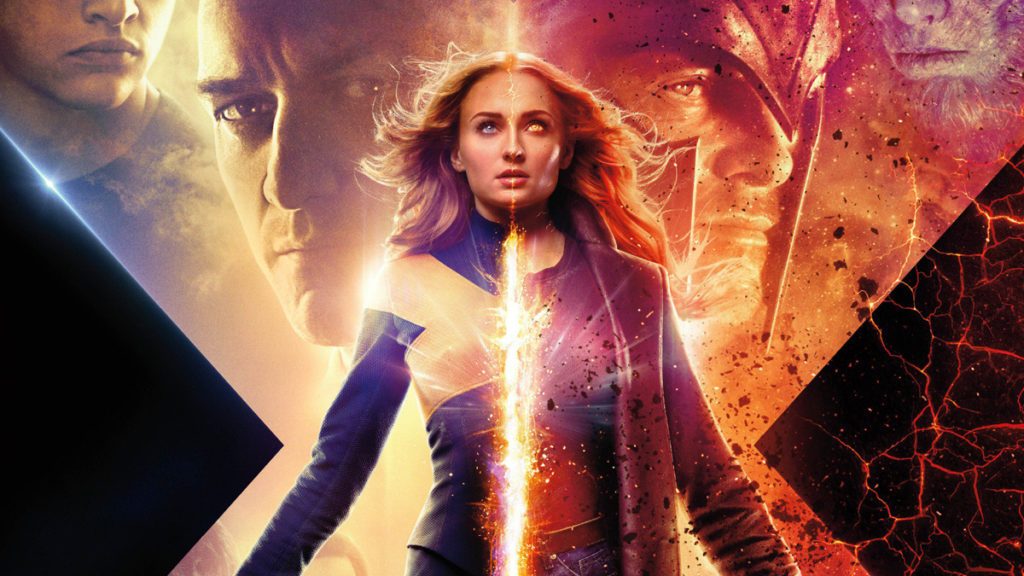 The end is here. The second trailer and poster for Fox's X-Men swan song Dark Phoenix have both arrived.
Last night, Fox shared a brand-new poster for the unconventional wrap-up for Fox's take on the X-Men franchise:
The new #DarkPhoenix poster has arrived. Trailer tomorrow night! pic.twitter.com/gMXLiZTUwD

— X-Men Movies (@XMenMovies) February 26, 2019
And now, the trailer for the movie is here:
This summer, the world will go dark. Watch the new trailer for #DarkPhoenix, in theaters June 7. pic.twitter.com/ixDMkeNDeN

— X-Men Movies (@XMenMovies) February 28, 2019
Originally meant to be the start of a new trilogy that would finally end with the main action of the series returning to the present day after a long series of period-piece prequels, Dark Phoenix was the victim of bad timing. The film was being produced right as Fox agreed to sell most of their entertainment assets to Disney, so part of the film's reshoots shifted away from having this film set up two more to having it wrap up a standalone story about the Phoenix Force. Marvel Studios is expected to completely reboot the IP to fit in with the Marvel Cinematic Universe, although Disney are keeping quiet about their X-Men plans to not hurt this film's box office prospects, and it currently remains to be seen if the new movie can successfully be sold as a "Grand Finale" to Fox's iteration of the franchise, or if we'll run into another The Amazing Spider-Man 2 and Spider-Man: Homecoming situation here.
The official premise is as follows:
The X-Men face their most formidable and powerful foe when one of their own, Jean Grey, starts to spiral out of control. During a rescue mission in outer space, Jean is nearly killed when she's hit by a mysterious cosmic force. Once she returns home, this force not only makes her infinitely more powerful, but far more unstable. The X-Men must now band together to save her soul and battle aliens that want to use Grey's new abilities to rule the galaxy.
Dark Phoenix will be released on June 7, 2019.

Grant Davis is a freelance writer who has covered entertainment news for more than four years. His articles have frequently appeared in Star Wars News Net as well as as other entertainment-related websites. As someone who grew up on Star Wars and comic book movies, he's completely thrilled with the current era of genre entertainment.