LEGO Product Confirms That an 'Iron Man' Supporting Character Will Return in 'Avengers: Endgame'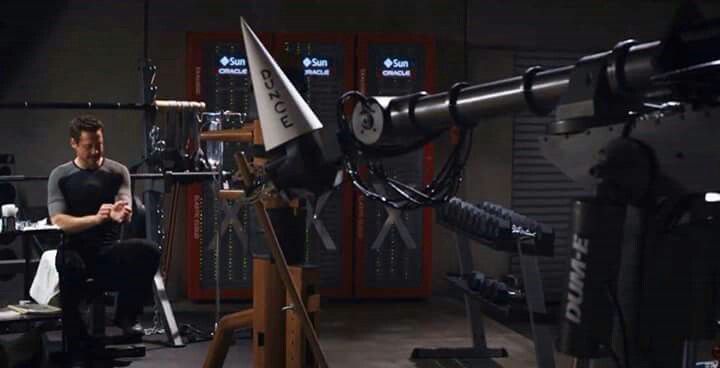 Avengers: Endgame is bringing a number of elements full-circle, and one of them is the return of a beloved side character from the Iron Man movies. Minor spoilers ahead.
According to yet another leaked LEGO product, which is a standalone minifig of Iron Man in one of the white Avengers uniforms, Tony Stark's Dum-E (AKA "Dummy") machine is making an appearance in the film!
New Lego polybag confirms Dum-E is making a return along with Iron Man's white suit. from MarvelStudiosSpoilers
Dum-E previously appeared in four Marvel movies: every installment in the Iron Man trilogy, and Spider-Man: Homecoming. Originally created by a young Tony in his father's workshop during his days at MIT, Dum-E served as a frequent assistant to Stark, plying an important role in designing some of Stark's first suits of armor and even saving his life on a few occasions. While Stark has usually expressed frustration to his early AI creation, perhaps seeing it now could lead to an emotional moment for the inventor-turned-superhero – and perhaps remind him that there's something worth fighting for, even in the wake of all this death and destruction. Given that Tony's story arc has a lot to do with growing into the role of a fatherly figure, perhaps he might even show his "son" a sort of gratitude that he never did earlier on in his story.
Avengers: Endgame hits theaters on April 26, 2019.

Grant Davis is a freelance writer who has covered entertainment news for more than four years. His articles have frequently appeared in Star Wars News Net as well as as other entertainment-related websites. As someone who grew up on Star Wars and comic book movies, he's completely thrilled with the current era of genre entertainment.