'Avatar' Producer: Each Sequel is Standalone in Nature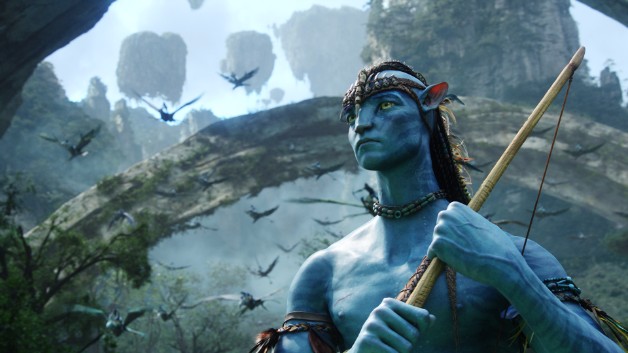 It seems like a generation ago when Avatar became the highest-grossing movie of all time (unadjusted for inflation, of course), but now, the long-awaited sequels are in the midst of filming and Disney, who built a theme park out of the franchise, have a vested interest in making sure it goes from hit movie to hit franchise as they put the finishing touches on their acquisition of Fox. Avatar franchise producer Jon Landau explains that he's not worried that Fox may have missed the window to have these sequels be breakout successes, as each sequel effectively tells a self-contained story.
Talking with Collider during the press tour for Alita: Battle Angel, Landau explained that you didn't have to watch every single Avatar movie to get any of the others, as each film tells a story that builds upon the history of Pandora, the Na'vi, and the human race that traveled to the planet in hopes of solving their problems back on Earth:
"Each movie is a standalone movie that we would wanna go see. You don't need to have seen the first Avatar to see Avatar 2. It sits there and we're gonna take people on a visual and an emotional journey that comes to its own conclusion. Okay, step back. Is that a movie we would wanna make just as a standalone story? Yes. Now we do the same thing on Movie 3, Movie 4, and Movie 5. What we have the luxury of on Avatar is the world of Pandora. We get to keep it there but everything can be new, we're not treading new ground."
Avatar is in a really weird position as a movie franchise. The original film was a smash-hit that defied everyone's expectations, yet outside of director James Cameron's existing fanbase, nobody has really clamored for a sequel. Some have even raised questions about whether or not the eventual sequels may have missed their window to truly succeed due to the extensive gap between them and the first film. But the thing worth Cameron that's always worth bringing up is that underestimating him is never a good idea. I get the feeling that people might start singing a different tune once we finally see some footage a decade after the first one left theaters, or if Cameron is able to bring in some kind of new visual technology that's going to change the film-viewing experience like Avatar's 3-D component did. But for now, standalone movies may be a smart, measured approach for where to take this franchise.
The four Avatar sequels are currently scheduled for release on December 18, 2020, December 17, 2021, December 20, 2024, and December 19, 2025.

Grant Davis is a freelance writer who has covered entertainment news for more than four years. His articles have frequently appeared in Star Wars News Net as well as as other entertainment-related websites. As someone who grew up on Star Wars and comic book movies, he's completely thrilled with the current era of genre entertainment.