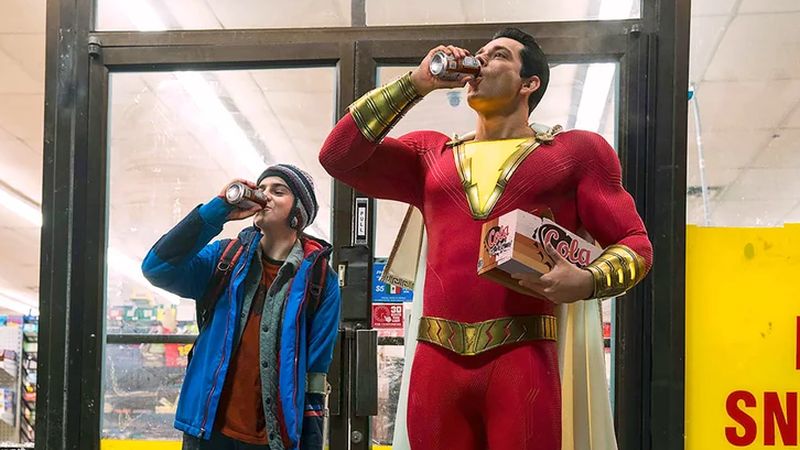 While there's still no word on when the second trailer for Shazam! is going to arrive (our guess: probably in time for Captain Marvel), New Line and DC Films have dropped a new featurette putting the titular hero's story into context.
The last time we got a standard trailer for Shazam! was all the way back at 2018's San Diego Comic Con. That was over six months ago, so suffice to say, we're long overdue for another look at this movie. Warner Bros. have at least tided fans over with an extended TV spot, and now they're throwing them another bone with a new featurette explaining the story of a new hero who has a goofier take on the DC Universe in mind.
Best described as "like that one Tom Hanks movie that they made back in the Eighties, but if it were also a superhero origin", Shazam! chronicles the story of one Billy Batson, an orphaned boy with a big heart. One day, Batson is deemed worthy of greater power by a wizard known as Shazam. After being instructed to recite the wizard's name, Billy does so and gains a number of magical abilities, along with an adult body in peak physical condition. Naturally, he does what you'd expect an irresponsible young kid to do when he gets superpowers: goof off and figure out what he's capable of as he goes along with the help of his superhero-savvy friend, Freddy Freeman. But when he meets the ruthless Doctor Sivana, who has powers like his and uses them for evil purposes, Billy realizes that he has to truly become the superhero he was fated to be.
You can watch the featurette below:
Deliberately designed to be lighter in tone and have lower stakes than some of the other recent outings of DC Films, Shazam! looks to be a joyful standalone story that wears its connections to the established DC Universe on its sleeve. Buzz from early screenings have been positive, and it seems like the movie is set to be another win for the studio as they continue to recalibrate the DC Universe on film.
Shazam! hits theaters on April 5 2019.

Grant Davis is a freelance writer who has covered entertainment news for more than four years. His articles have frequently appeared in Star Wars News Net as well as as other entertainment-related websites. As someone who grew up on Star Wars and comic book movies, he's completely thrilled with the current era of genre entertainment.